Members Login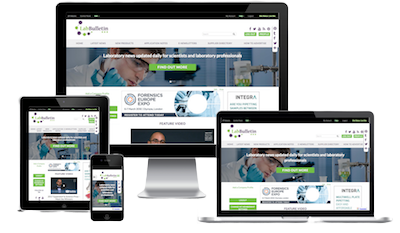 Monthly Newsletter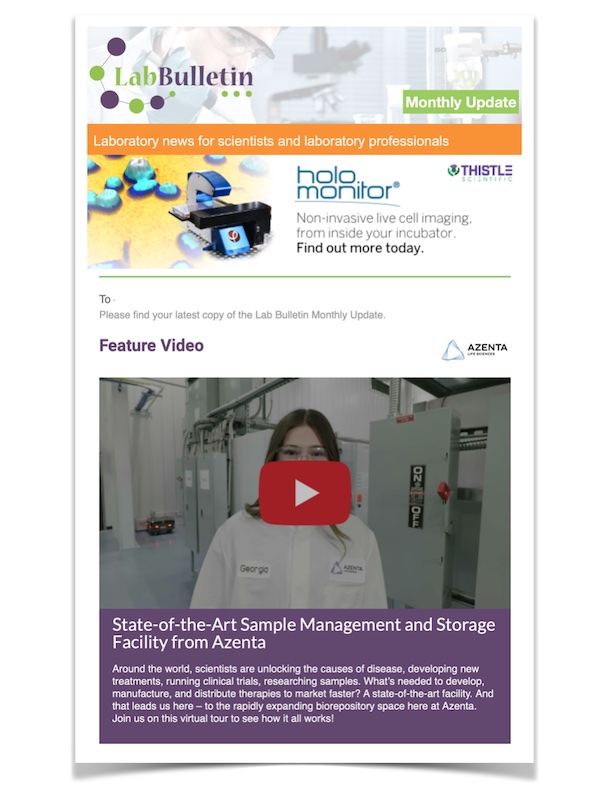 Microscopy | Image Analysis
IT Solutions and Laboratory Automation
Sage-N Research Signs an Exclusive Agreement with The U.S. Army Edgewood Chemical Biological Center to License Technology for Microbial Identification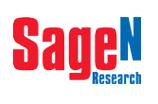 Sage-N Research, Inc., the world leader in computational proteomics, today announced that it entered into an exclusive license agreement with the U.S. Army Edgewood Chemical Biological Center (ECBC) to commercialize a revolutionary new platform for rapid and sensitive detection and identification of pathogenic microorganisms in fluid media.
This license allows the integration of ECBC's Agents of Biological Organs Identification (ABOID) system into the company's existing SORCERER
TM
proteomics platform, enabling rapid and cost-effective detection and identification of microorganisms. Currently, the ABOID system can identify 4500 different bacteria, viruses and fungi.
"This cutting edge technology enables identification of microorganisms down to strain level in minutes, rather than hours," said ECBC Senior Scientist Charles Wick, Ph.D. "This proves very successful for infectious disease identification and a range of other potential applications in military, medical, pharmaceutical, food and public safety areas."
The new platform will utilize the Computational Power of Sage-N Research's SORCERER and Mass Spectrometry based Proteomics to identify bacteria, viruses, fungi and other cellular material without the need for growing cultures, or any prior knowledge about them.
In addition, Ali Pervez, Vice President of Sales and Marketing at Sage-N Research comments: "Proteomics is a rapidly emerging field, and Proteomics will play a key role in Life Science and Medical Research over the next five years. We are excited to use our core expertise to bring the power of this cutting edge technology and our SORCERER platform to a wider audience including Infectious diseases, clinical, environmental and food testing markets."
SORCERER
TM
is a trademark of Sage-N Research, Inc. .
About Sage-N Research, Inc.
Sage-N Research, Inc. is the world leader in supplying Integrated Data Appliances (IDAs) for proteomics research. The industry-leading SORCERER IDAs are plug-and-play productivity systems used by leading life science researchers worldwide to rapidly and accurately identify proteins and protein modifications in biological samples using mass spectrometry data. Founded in 2002, the company is a privately held corporation headquartered in San Jose, California in the heart of Silicon Valley. Through strategic collaborations with leading scientists and companies, Sage-N Research advances the state of the art in ease-of-use, applications, and technology to enable world-changing discoveries in biology and medicine. For more information, please visit
www.SageNResearch.com
About ECBC
ECBC is the U.S.Army's principal research and development center for chemical and biological defense technology, engineering and field operations. ECBC has achieved major technological advances for the Warfighter and for our national defense, with a long and distinguished history of providing the Armed Forces with quality systems and outstanding customer service. ECBC is a US Army Research, Development and Engineering Command laboratory located at the Edgewood Area of Aberdeen Proving Ground, Maryland. For more information about the Edgewood Chemical Biological Center, please visit our Web site at
http://www.ecbc.army.mil
or call (410) 436-7118.