Members Login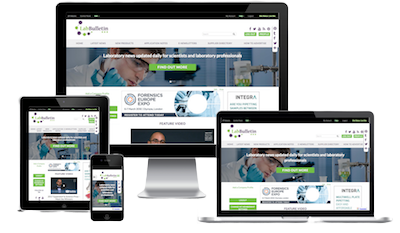 Monthly Newsletter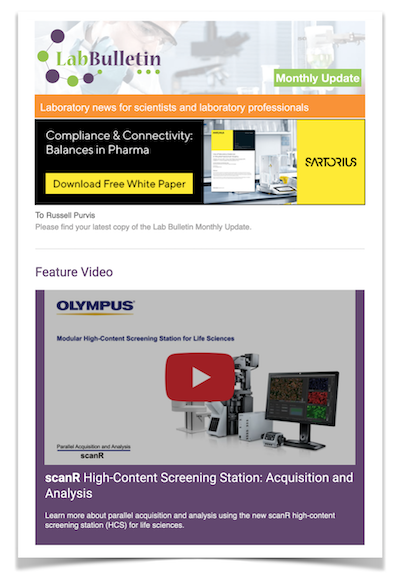 Special Offers and Promotions
Microscopy | Image Analysis
The Future of High-Throughput Screening with the PHERAstar FS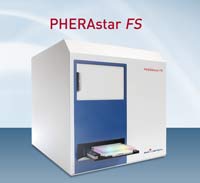 As 1536-well microplates were introduced to high throughput screening (HTS), adoption was not immediate. Now instruments with 1536-well microplate capability are a mandatory consideration for most HTS workflows. Will a similar pattern hold for 3456-well microplate formats? With
BMG LABTECH's
PHERAstar FS, scientists now have the option to go to smaller volumes.
The
PHERAstar FS
can reliably measure not only 1536-well microplates, but also 3456-well plates in primary and secondary cell-based HTS assays. Technological advancements provide the perfect platform to reliably measure smaller volumes. Its advanced optical focusing system has fantastic resolution, allowing for precise signal measurements from the top and bottom of the microplate. The direct-optic bottom reading has increased sensitivity for smaller volume and for cell-based assays due to an innovation in optical design. Furthermore, two separate high performance lasers allow for extremely fast and ultra-sensitive measurements in AlphaScreen
®
and time-resolved fluorescence assays such as HTRF
®
from Cisbio International.
BMG LABTECH and Labcyte presented a new nanoHTS platform at the SLAS2012, incorporating next generation instrumentation and software for nanoliter-scale high-throughput screening. Using Labcyte's Echo
®
to precisely dispense nanoliters of reagents into 1536- and 3456-well microplates, measurements taken with the PHERAstar FS show that assay integrity is maintained when miniaturizing different HTS platforms. At the tutorial, "Automated HTS Platform Tailored for NanoLiter Volumes - The Ability to Go Smaller" BMG LABTECH and Labcyte demonstrated how this new fully automated nanoHTS platform can screen more compounds faster while drastically lowering overall screening costs.
BMG LABTECH also featured the PHERAstar FS in a second tutorial at the SLAS2012, "New HTS Tools for Discovering Low Affinity Inhibitors in Primary and Secondary Screens". Analysis of high-throughput screening data has shown two trends, classic HTS platforms have not delivered the number of expected drug leads as once thought and the more promising lead compounds have low molecular weights (<500 Da). As classic HTS platforms are performed at low volumes and low concentrations, are the more marketable lower affinity drug targets being missed with older, less sensitive platforms? This tutorial showed how lower affinity hits were found on the next generation PHERAstar FS microplate reader but were completely missed on a leading CCD based reader. Being more than twice as fast and having far superior assay quality parameters (Z prime, delta F% and assay window), the PHERAstar FS represents a new choice for finding low affinity compounds in this and other HTS screening paradigms.
Visit
http://www.bmglabtech.com/sbs
to get your copy of these tutorials and find out more about the
PHERAstar FS
and other innovative microplate reading solutions from BMG LABTECH.
The future of HTS is here, nanoHTS, the ability to go to smaller volumes and BMG LABTECH's PHERAstar FS provides the future of microplate reader technology to you today.