Members Login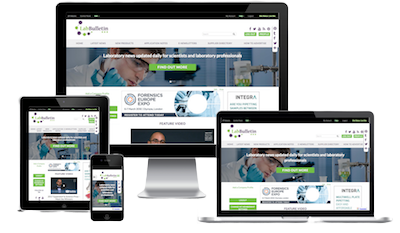 Monthly Newsletter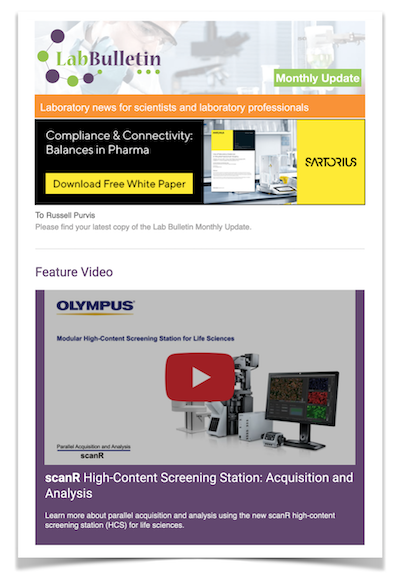 Special Offers and Promotions
Microscopy | Image Analysis
Thermo Fisher Scientific Announces 2010 Food Safety Seminars in Europe
Thermo Fisher Scientific Inc., the world leader in serving science, today announced a series of seminars to showcase the company's expanding capabilities in food safety testing. The seminar program will take place across Europe from May 11-13 and May 18-20. The seminars are a premier opportunity for food safety professionals to learn about the latest advances from experts in the field and also from Thermo Fisher's food safety scientists. To register online or learn more, please visit www.thermoscientific.com/foodsafety.
Seating is limited, so prompt registration is recommended.
| | |
| --- | --- |
| Location | Date |
| Breda, Netherlands | May 11 |
| Prague, Czech Republic | May 12 |
| Angri, Italy | May 13 |
| Manchester, UK | May 18 |
| Piacenza, Italy | May 19 |
| Dreieich, Germany | May 20 |
The seminars will focus on a wide variety of topics related to instrument-based testing, including fit-for-purpose methods for mycotoxin analysis, analysis of veterinary drug residues, pathogen detection through Raman spectroscopy, multi-residue pesticide methods, food authenticity testing and a glimpse at the food testing laboratory of the future.
The sessions will be led by Dr. John Gilbert, former science director of FERA (Food and Environment Research Agency) Central Science Laboratory. Dr. Gilbert is now managing director of FoodLife International, an organization dedicated to improving the safety of food through research, consulting and training. The interactive sessions will also offer participants the unique opportunity to share their experiences and present concerns or questions to the experts for general discussion.
"This program reinforces Thermo Fisher's commitment to provide the scientific community with the latest food safety testing advice and solutions. We understand the needs of food producers, independent testing labs and researchers with respect to performance, cost-per-sample and optimizing efficiency," said Gerry Broski, marketing director for food safety at Thermo Fisher.
The Thermo Scientific product offering includes a wide range of sample collection, sample preparation, instrumentation and data management products focused on the needs of the food safety market. In addition, a broad portfolio of chemicals, consumables, equipment and supply chain services are available through the Fisher Scientific brand. From research to testing and monitoring, Thermo Fisher provides methods-based consulting, applications support and training. Thermo Scientific solutions enable fast and accurate testing of potentially harmful contaminants in food, including chemical residues, fungicides, natural toxins, pathogens, pesticides, trace elements and veterinary drugs.
To register for one of the Thermo Scientific food safety seminars in your area, please visit www.thermoscientific.com/foodsafety.
For the latest information about Thermo Fisher Scientific solutions and the wide range of applications for food safety, please call 800-532-4752, e-mail or visit www.thermoscientific.com/foodsafety.
Thermo Scientific is part of Thermo Fisher Scientific, the world leader in serving science.