Members Login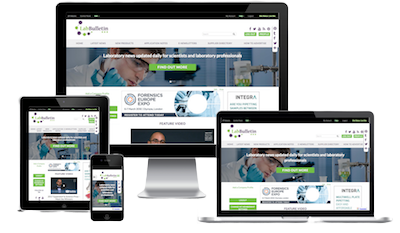 Monthly Newsletter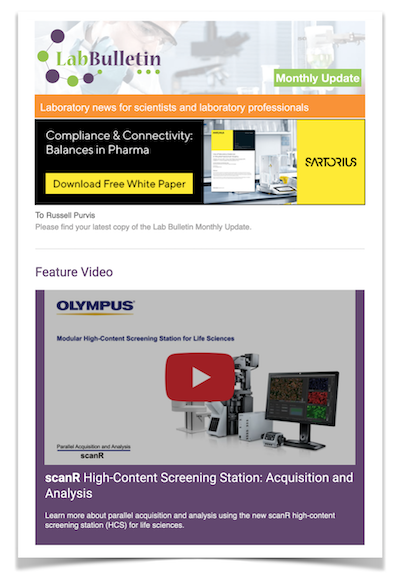 Special Offers and Promotions
Microscopy | Image Analysis
Thermo Fisher Scientific Debuts Fastest, More Sensitive Ion Trap Mass Spectrometer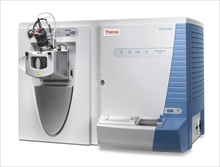 Thermo Fisher Scientific Inc., the world leader in serving science, has announced fundamentally redefined ion trap mass spectrometer capabilities with the introduction of its new dual-pressure linear ion trap system, the
Thermo Scientific Velos Pro
. With improved quantitative performance, faster scanning, Trap-Higher Energy Collision Dissociation (HCD) and enhanced robustness, the Velos Pro
TM
mass spectrometer expands the applicability of ion trap workflows.
To extend its capabilities to include ultra-high resolution and accurate mass, the Velos Pro ion trap is also available in combination with industry-leading Thermo Scientific Orbitrap technology as the
Orbitrap Velos ProTM
and
Orbitrap EliteTM
hybrid mass spectrometers.
"The Thermo Scientific LTQ Velos ion trap mass spectrometer has always been recognized as a premier qualitative instrument," said Ian Jardine, vice president of global R&D, Thermo Fisher Scientific. "With the debut of the Velos Pro, we have markedly enhanced the ion trap's quantitative performance, while at the same time significantly expanding its qualitative capabilities. As a result, we now offer the most versatile and powerful ion trap on the market today."
The Velos Pro brings together four technology innovations that expand ion trap mass spectrometer performance and versatility:
New detection electronics enable linear quantitation of up to 6 orders of magnitude for enhanced reproducibility and confidence in results.
Fast scanning up to 66,000 Da/sec enables ultra high-throughput analyses, compatible with the fastest U-HPLC systems, without compromising data quality.
New Trap-HCD fragmentation offers complementary, triple quadrupole-like fragmentation that facilitates structural elucidation, sequence assignment and quantitation of isobarically labeled peptides.
Redesigned ion optics featuring novel "neutral-blocking" technology reduce downtime and improves robustness in all applications.

Trap-HCD fragmentation enables a new lower-cost, ion-trap-technology-based workflow for quantitative proteomics applications. Because Trap-HCD produces high ion intensities at low masses, a standalone ion trap can now be used to perform relative quantitation with isobarically labeled peptides, including applications requiring tandem mass tags (TMT).
For qualitative proteomics, Trap-HCD fragmentation provides greater sequence coverage and more confident sequence assignment and post-translational modification (PTM) identification. Fast scanning Trap-HCD complements other fragmentation methods including, collision-induced dissociation (CID), pulsed-Q dissociation (PQD) and electron transfer dissociation (ETD), producing more MS/MS spectra per analysis designed to increase potential protein and peptide identifications. The Thermo Scientific Data Dependent Decision Tree algorithm for automated selection of the optimal fragmentation technique now incorporates Trap-HCD fragmentation.
For small molecule applications such as metabolism studies, the Velos Pro ion trap offers a qualitative and quantitative workflow in a single flexible system. Fast scanning and new detection capabilities yield direct improvements in quantitative performance, and provide richer, complementary MS
n
information for structural elucidation experiments across a range of applications. Trap-HCD fragmentation offers a complementary fragmentation methodology for the identification of novel compounds such as metabolites.
LTQ Velos
TM
and LTQ Orbitrap Velos
TM
systems can be upgraded to the new Velos Pro systems, enabling customers to extend their initial investment to include the new ion trap technology.
For more information about the Velos Pro and Orbitrap Velos Pro
as well as other new Thermo Scientific products, please visit
www.thermoscientific.com/velospro
and
www.thermoscientific.com/ms
. Alternatively, please call (800) 532-4752 or e-mail
analyze@thermo.com
Thermo Fisher's innovative Technology Refresh program allows companies to invest with confidence in the latest instruments for the lab at the lowest total cost. Technological advances in Mass Spectrometry occur on average every 18 months. Technology Refresh helps safeguard against analytical instrument obsolescence by offering financing for a new mass spectrometer with a 36-month operating lease, fixed monthly payments, and the option to upgrade to the latest available technology at the 24th month of the term. The program applies to new acquisitions, but can be modified for trade-ins and replacements for current aging equipment. For more information, contact the Thermo Fisher Financial Services team at (800) 986-9731.