Members Login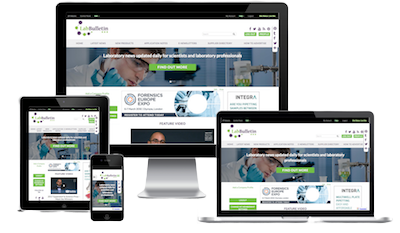 Monthly Newsletter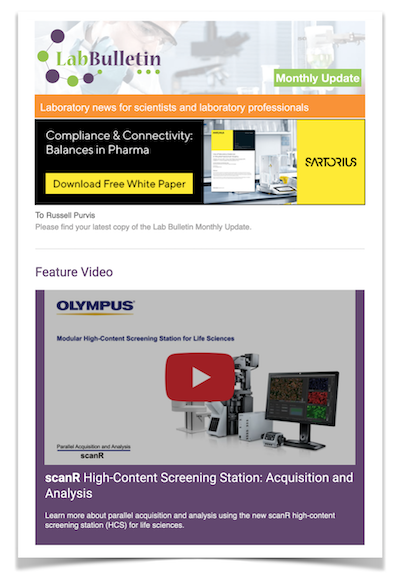 Special Offers and Promotions
Microscopy | Image Analysis
Thermo Fisher Scientific Launches New Environmentally Friendly Ultra-low Temperature Freezer at ILMAC 2010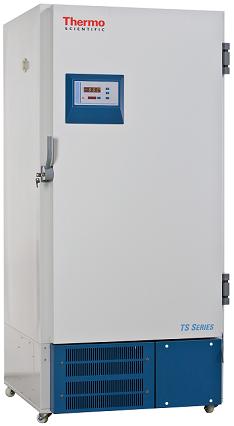 Thermo Fisher Scientific Inc., the world leader in serving science, today introduced the new Thermo Scientific TS586e -86 °C freezer. As an environmentally friendly model, this CE-certified and WEEE directive-compliant freezer employs CFC-free and HRC-free hydrocarbon refrigerants. In addition, an industry leading low energy consumption of 10.7 KWH/day (at the -80 °C setpoint) makes the TS586e an extremely energy-efficient option. Furthermore, with a sound level of less than 49 dB(A), convenient and quiet operation within the lab is achievable. Featuring a powerful refrigeration system with water-blown foam insulation, rapid cooling is provided, and fast response to door openings provides unmatched long-term performance. As a result, precious samples are maintained in a safe, reliable and precisely controlled ultra-low temperature environment. The company will showcase the TS586e -86 °C freezer at Thermo Scientific Booth B36 in Hall 1.1 during ILMAC 2010, being held September 21-24, in Basel, Switzerland.
To ensure that temperature levels are accurately maintained, the Thermo Scientific TS586e incorporates an intuitive user interface where temperature alarm setpoints are easily specified. Any deviations from these limits will incur an audible and visual alarm, ensuring that optimal conditions are maintained throughout. Additional alarms alert users to factors that may influence freezer performance, including high ambient temperature, low voltage, performance deviation and low battery. An intuitive microprocessor control system offers comprehensive remote monitoring capabilities, incorporating an RS232 interface for the quick and easy download of data to a PC for further analysis. Additional user flexibility is provided with the optional incorporation of a CO2 back-up system, chart recorder or water-cooled condenser. An ergonomically designed handle also ensures that minimal effort is required during freezer opening and closures, reducing the occurrence of repetitive strain injury.
Researchers worldwide protect more than two billion samples inside Thermo Scientific cold storage equipment, such as the Thermo Scientific TS586e. For more information, please visit www.thermoscientific.com/cold..
Thermo Scientific is part of Thermo Fisher Scientific, the world leader in serving science.