Members Login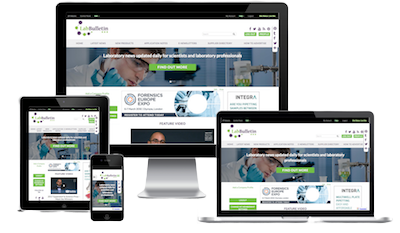 Monthly Newsletter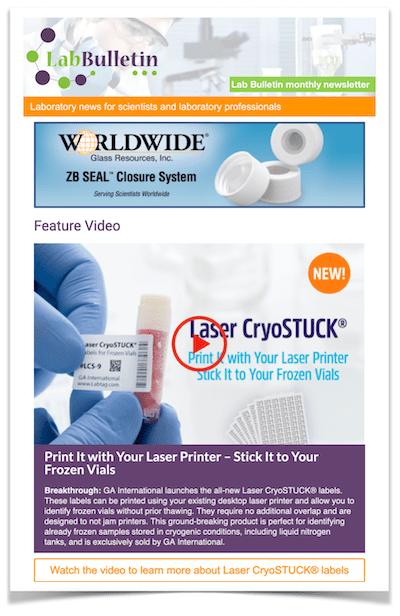 News Channels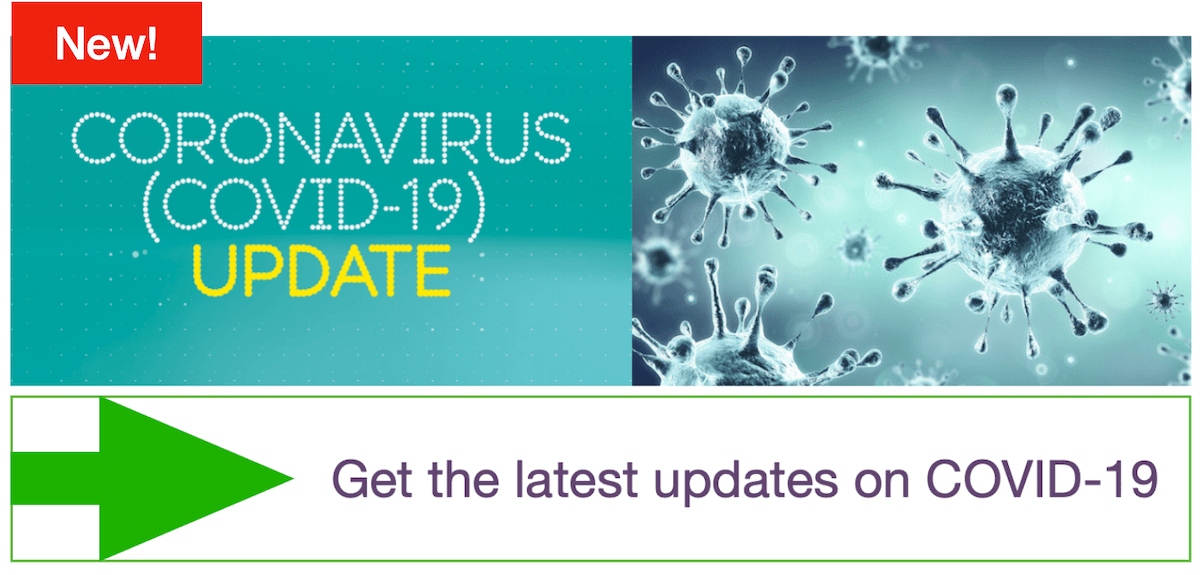 Thermo Fisher Scientific Video Article Demonstrates Innovative Method for Protein Quantitation with NanoDrop 2000c Spectrophotometer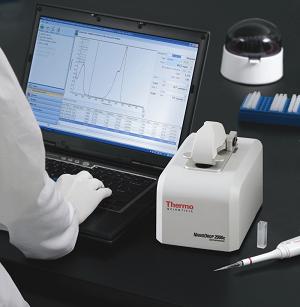 Thermo Fisher Scientific Inc., the world leader in serving science, today announced that its NanoDrop 2000c UV-Vis Spectrophotometer significantly improves the protein quantitation process. Protein quantitation is an integral part of any laboratory workflow involving protein extraction, purification, labeling or analysis.
NanoDropTM is identified as part of an established method for microvolume protein quantitation in Current Protocols in Protein Science (John Wiley & Sons), a leading reference for protein researchers. A new video article based on these protocols demonstrates how the Thermo Scientific NanoDrop 2000c can be used to perform accurate protein quantitation on sample sizes as low as 2µL in less than five seconds. To view the video article, please visit http://www.jove.com/index/Details.stp?ID=1610.
Scientists often turn to spectrophotometry as a method for determining the concentration of proteins. Depending on the accuracy required and the amount and purity of the protein available, different methods are appropriate for determining protein concentration, including utilizing A280 absorbance readings and BCA colorimetric assays.
Traditional spectrophotometers require that samples be placed into cuvettes, which necessitates an additional step of dilution preparation. This introduces potential for error. The NanoDrop 2000c spectrophotometer solves this issue with an innovative sample retention system that holds microvolume protein samples between two measurement surfaces, enabling the quantitation of 2µL samples without the need for dilutions. The elimination of cuvettes allows real-time changes in path length, which reduces the measurement time and greatly increases the dynamic range of protein concentration that can be measured.
Thermo Fisher's new video article presents novel alternatives to traditional protein concentration determination methods for the quantification of microvolume amounts of protein using A280 absorbance readings or the BCA colorimetric assay. The video details the step-by-step process for each method and showcases how quickly and easily protein quantitation is performed using the NanoDrop 2000c.
The video article can be viewed online free-of-charge via http://www.jove.com/index/Details.stp?ID=1610. It is available in English with French, German, Spanish, Chinese and Japanese voiceover options.
For more information on the Thermo Scientific NanoDrop family of products, please visit www.thermoscientific.com/nanodrop or call +1 302-479-7707.
Thermo Scientific is part of Thermo Fisher Scientific, the world leader in serving science.