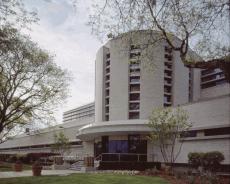 In keeping with its strategy of U.S. growth and expansion, Vetter, a specialist in aseptically prefilled drug-delivery systems, today announced that it has opened a new sales office at the Illinois Science +Technology Park in Skokie. The office will be managed by Mr. Troy Carpenter, who was appointed as President of Vetter Pharma International USA Inc. The new office replaces its Yardley, Pennsylvania sales office, founded in 1983 as Vetter Pharma-Turm Inc. The establishment of the new office in the Midwest region, considered an emerging "hotspot" in biotechnology, is consistent with the company's stated objective for worldwide growth by focusing on the emerging pharmaceutical and biotechnology market in North America. The office, to be officially known as Vetter Pharma International USA Inc., is a wholly owned subsidiary of Vetter Pharma International GmbH, which is responsible for Vetter's sales and marketing as well as customer service functions. In 2009, Vetter announced the creation of its first U.S. manufacturing facility, also located at the Illinois Science + Technology Park. The facility - an expansion of Vetter Development Service - is scheduled to be operational in the beginning of the fourth quarter of 2010.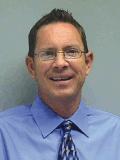 Troy Carpenter will manage Vetter key account managers across the United States who are responsible for all sales and business development activities in North America. Previously, Mr. Carpenter was Director, Key Account Management for Sartorius-Stedim Biotech where he was responsible globally for a number of important accounts in the pharmaceutical and biotech market. He also acted as key account manager for Vetter Pharma-Turm from 2002 to 2007, being responsible for sales and business development in the U.S. western region.
"We are very pleased to have Troy rejoin Vetter as our new President of Vetter Pharma International USA Inc.," said Peter Soelkner, Vetter Managing Director. "Troy's extensive knowledge of the U.S. pharmaceutical and biotechnology markets is a tremendous asset to Vetter and will complement our key account management concept of working with clients from early development through commercial manufacturing and global market supply. Additionally, Troy's previous work with companies in our industry clearly demonstrates his ability to successfully develop and execute sales strategies and manage account teams for top-tier companies."
As with the new Chicago manufacturing facility locating the new sales office at the Illinois Science + Technology Park offers distinct advantages for both Vetter and its clients, around half of which are based in North America. Ease of access to major airports and, soon, direct train access for customers will help support the company's stated "partnership approach" and is further demonstration of its firm strategic commitment to the North American market.
About Vetter - www.vetter-pharma.com
Vetter is an independent international specialist in the aseptic filling of syringes, cartridges and vials. The company has extensive experience with a broad array of substances, including monoclonal antibodies, peptides, interferons and vaccines. Based in Ravensburg, Germany, Vetter provides support for pharmaceutical and biotech clients from preclinical development through regulatory approval and global market supply. The firm works with the world´s leading pharmaceutical and biotech companies, and employs 2,300 staff across Europe and the United States. Vetter's new Chicago facility, an expansion of Vetter Development Service, will support early-stage products and will be operational at the beginning of Q4 2010. The innovator of the Vetter Lyo-Ject® dual-chamber syringe and V-LK® cartridge, the company holds nearly 140 patents and is a leader in the use of RABS technology in cleanrooms. Approved as a foreign manufacturer by the government of Japan, Vetter's global regulatory experience includes numerous customer product approvals by the FDA, EMA and other authorities. Over its more than 25-year history in aseptic filling, Vetter has won many awards for its facilities and operations, including the 2009 Axia Award for customer relationship management and the 2010 SAP EMEA Quality Award, silver medal, for the implementation of a companywide planning software system.