Members Login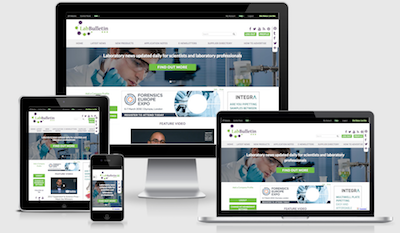 Monthly Newsletter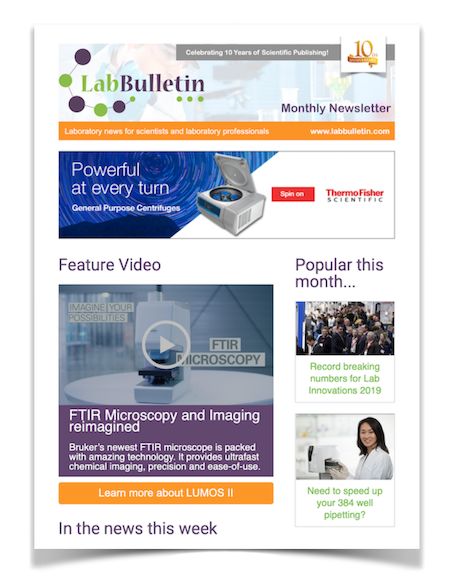 Watson-Marlow Flexicon equipment automates diagnostic operations at Lab21
Lab21 has installed two semi-automatic Flexicon FF series tabletop filling machines from Watson-Marlow to both improve accuracy and relieve repetitive manual operations at two diagnostic product facilities in Suffolk. The investment allows this progressive and growing company to better support screening and diagnostic laboratories with technically advanced diagnostic products.
With five UK sites, 80 employees and annual turnover set to hit £12 million this year, Lab21 is enjoying a period of healthy growth, both organically and by acquisition. For instance, the company recently acquired Newmarket Laboratories and Ipswich-based Biotec Laboratories, allowing the company to grow its portfolio of finished diagnostic kits and bulk reagents, including the recent launch of a new CMV total antibody EIA.
The company has become a trusted supplier of diagnostic products to customers, distributors, aid agencies and NGOs, both large and small, throughout the world. Facilitating growth, however, can sometimes place undue strain on a business, as Ian Christopher, operations director at Lab21 can testify.
"Previously our vial/bottle handling and filling/capping operations were predominantly manual," he explains. "However, with growth comes a responsibility to evolve processes accordingly. We knew that by automating these operations we would improve accuracy and consistency, as well as ensure the ongoing health and safety of our employees. It requires a special kind of person to handle the repetitive nature of tasks such as filling and capping. Screwing thousands of bottle tops into position takes its toll on hands."
Search for a solution
Mr Christopher says the hunt for suitable automation equipment took the company's search all across Europe. From a shortlist of possible suppliers the Lab21 team went to visit a selection of users of Watson-Marlow Flexicon equipment.
"Among our main criteria were price, compatibility and size - as space is always an issue," says Mr Christopher. "The existing users were pleased to recommend the Flexicon machines and Watson-Marlow subsequently became the stand-out contender for the business."
The model selected, a Flexicon FF30 semi-automatic tabletop filling and capping machine, was initially specified to handle all of the mainstream products (blood grouping reagents) at Lab21's Ipswich facility. However, a significant rise in demand for one particular product contained in a 10ml bottle has seen it become a virtually dedicated resource.
Cutting edge technology
The Lab21 team's experience and know-how is coupled with a rapidly growing portfolio of diagnostic reagents, test kits and culture media sold to customers in over 80 countries through a network of distributors and agents.
The Watson-Marlow Flexicon FF30 aseptic filling and capping machine at Lab21's Ipswich facility can handle bottles between 12 and 50mm in diameter. This modular bottle handling and tightening system is ideal for small scale production (up to 1200 units per hour) and product changeover can be completed in less than 10 minutes. The Flexicon technology means there is no possibility of cross-contamination or any need for cleaning validation. Ease of cleaning is another benefit - all format parts are mounted by finger screws, and all surfaces in contact with the bottles are made from stainless steel.
One of the major advantages for Lab21 is the enhanced levels of accuracy achieved. The FF30 has a filling range from 0.1 to 100ml with an accuracy of ±0.5%. Only the tube needs to be changed to adjust the filling range.
Second Flexicon machine
The success of the FF30 at Ipswich, which Mr Christopher estimates has already handled some 5 million bottles, was instrumental in the decision to introduce Watson-Marlow Flexicon technology to its Newmarket facility, located further west along the A14 corridor. Here, a Flexicon FF20 proved to be the model of preference. The FF20 is a filling system that can be combined with any Flexicon pump to represent a very inexpensive solution for small to medium size production up to 2000 units per hour. With a peristaltic pump, a product changeover is simply accomplished by changing the tube. All vial format parts are mounted by finger screws or an Allen key. The filling range is from 0.1 to 150ml, and Lab21 uses its FF20 to process various diagnostic reagents.
Looking ahead, Mr Christopher says the next logical stage is to introduce even greater levels of automation to the company's process lines and is currently considering further Flexicon models.