Members Login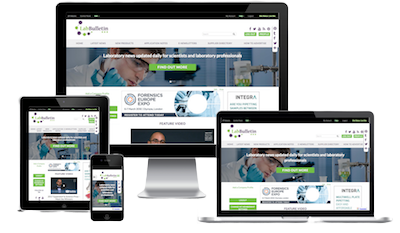 Monthly Newsletter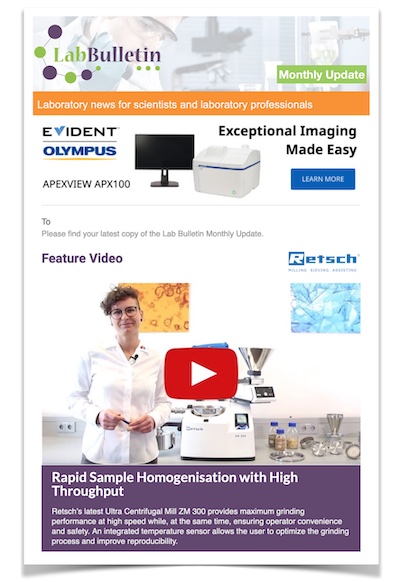 Special Offers and Promotions
Microscopy | Image Analysis
BMG LABTECH is proud to announce the second winner of our SPECTROstar Nano contest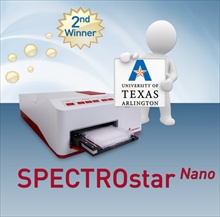 Rising Stars in the Chemistry/Biochemistry Department at U.T. Arlington are the Second Winners of a SPECTROstar Nano from BMG LABTECH
For young and exuberant scientists it is sometimes hard to accomplish new and exciting research when applying for classic funding sources. Often there may be limited interest in the research subject at that time or proposals are just too risky for funding.
In order to address their need for a new absorbance microplate reader for teaching and in their labs, researchers at the University of Texas at Arlington decided to pull their new and innovative ideas together to apply for BMG LABTECH's SPECTROstar Nano competition (www.bmglabtech.com/promotion). Combining their ideas into one proposal helped to mitigate the risk of submitting just one idea and it also helped to show how six different laboratories can use one instrument for a myriad of applications. To find out how they propose to use the SPECTROstar Nano to redefine absorbance measurements at UTA, you can read their winning proposal on our website at www.bmglabtech.com/promotion/second-winner.cfm.
Dr. Kevin Schug, one of the scientists at UTA is thrilled to hear that their proposal was chosen. "At the Department of Chemistry & Biochemistry in the University of Texas at Arlington, we have a significant number of junior faculty who are pursuing new and innovative research and teaching approaches. The award of a SPECTROstar Nano system gives us many new capabilities, which we previously lacked. Not only will we be able to use the instrument for a wide range of research and teaching efforts, the instrument will provide support for the advancement of our junior faculty in their academic careers, as well as exposure to students of state-of-the-art instrumentation. We are extremely excited about the prospects that this award has afforded, and we appreciate the opportunity given by BMG LABTECH to compete for this instrument."
If you, like the young professors at UTA, have a great idea for the SPECTROstar Nano, submit your entry before the third winner is chosen next month. Simply write a short 2-4 page proposal on how your lab would use this new and unique instrument. Its proprietary ultra-fast spectrometer instantaneously captures a full UV-Vis spectrum in microplates, cuvettes and low volumes samples. Fast, full spectrum measurements will redefine the most common absorbance assays such as ELISAs, DNA, RNA, Protein (Bradford, BCA, Lowry), cell growth, and beta-galactosidase.
Tell us how you propose to use the SPECTROstar Nano in a unique fashion or one of the instrument's many unique features such as: full UV/Vis spectrum per well, gas vent for atmospheric control, 1536 well plate reading capability, incubation and shaking, reference corrections to improve data, cuvette and plate kinetics, BMG LATECH's low volume LVis Plate, or robotic interface mode. For more information go to www.bmglabtech.com/promotion or ask your local BMG LABTECH representative.
Don't forget to submit your proposal before Mary 15th to qualify to win the third of five SPECTROstar Nanos from BMG LABTECH.