Members Login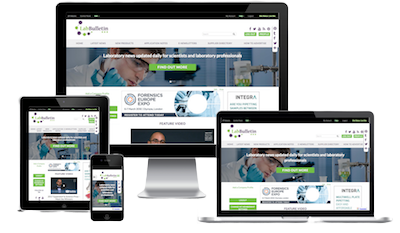 Monthly Newsletter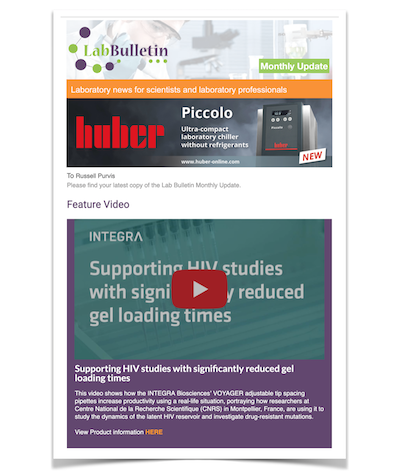 Special Offers and Promotions
Microscopy | Image Analysis
Carl Zeiss Revenue Tops Four Billion Euro Mark for Very First Time

Carl Zeiss ended fiscal year 2010/11 (reporting date: 30 September 2011) with a clear increase in revenue and earnings over the prior year: with a total of EUR 4.237b, revenue topped the four billion euro mark for the very first time (prior year: EUR 2.981b). Earnings (EbIT) totaled EUR 607m (prior year: EUR 423m). The positive development in business, bolstered by a favorable trend in the economy at the beginning of the past fiscal year, was sustained both by strong organic growth in revenue (ten percent* above the prior year) particularly in Asia and America and in the Industrial Metrology, Semiconductor Manufacturing Technology and Medical Technology business groups, and by the full consolidation of the Vision Care business group. "We have achieved record figures for almost all performance indicators," said Michael Kaschke, President and CEO of Carl Zeiss. "Carl Zeiss has remained on track to continued profitable and sustained growth and has further consolidated its position as a technology leader and global player."
Strong international growth
Business outside Germany accounted for 87 percent of total revenue. Particularly strong growth was observed in Asia: here, after currency adjustments, the company posted an increase of 12 percent* and generated revenue totaling EUR 626m (prior year: EUR 542m). In America the Carl Zeiss Group increased its revenue by 11 percent* to a total of EUR 975m (prior year: EUR 898m). The positive trend in the business with cooperation partners continued: revenue rose 10 percent* to EUR 1.222b (prior year: EUR 1.110b). In Europe the technology group generated growth of 9 percent* after currency adjustments. Here, revenue totaled EUR 1.301b - including EUR 485m in Germany (prior year: EUR 1.190b, including EUR 415m in Germany).
At the end of the fiscal year, EbIT (Earnings before Interest and Taxes) lay at EUR 607m (prior year: EUR 423m). Earnings before income taxes totaled EUR 569m (prior year: EUR 324m). Earnings after income taxes amounted to EUR 386m (prior year: EUR 208m).
Employees benefit from company's success
On 30 September 2011, Carl Zeiss had a global workforce of 24,192 people, including 10,081 at the company's sites in Germany. In addition, the company trained 430 young people in Germany (prior year: 445). The considerable increase in headcount over the prior year was attributable to the full consolidation of eyeglass manufacturer Carl Zeiss Vision (30 September 2010: 12,971 employees, including 8,292 in Germany). The integration of global player Carl Zeiss Vision has led to an increase in the proportion of employees working for the company outside Germany from around 40 percent to just under 60 percent. Carl Zeiss created about 1,200 new jobs worldwide during the fiscal year.
Carl Zeiss ensured that the employees benefited from the company's success in fiscal year 2010/11. Full-time employees in Germany received an annual bonus of EUR 2,000 (gross) and profit-participating certificates totaling EUR 360. These certificates are a special form of profit sharing. These non-transferable securities bear interest during their five-year term and are paid out afterwards. Local profit-sharing models exist for employees in Group companies outside Germany.
Financial highlights of fiscal year 2010/11
In fiscal year 2010/11 cash flow before income taxes totaled EUR 668m, equating to 16 percent of revenue (prior year: EUR 506m, or 17 percent of revenue).Gross liquidity amounted to EUR 847m. Net liquidity lay at EUR 397m (prior year: EUR 884m). On 30 September 2011 equity totaled over one billion euros. "Despite the full consolidation of the Vision Care business group and the resulting increase in total assets, we achieved a very good equity ratio of 28 percent," Thomas Spitzenpfeil, CFO of Carl Zeiss AG, emphasized. "This means that the equity ratio lies within the target range we have set. The company's exceptionally strong net annual income also contributed to this development."
Investments in property, plant and equipment and R&D
In fiscal year 2010/11 Carl Zeiss invested EUR 164m in property, plant and equipment (prior year: EUR 53m). This investment figure compared to depreciations totaling EUR 122m (prior year: EUR 96m). The funds were primarily focused on the expansion and modernization of the global sites, the setup of development centers in Asia, the expansion of sales networks and the creation of new jobs. In the coming years Carl Zeiss will invest EUR 500m in the expansion of its sites in Germany. "We are modernizing our infrastructure over the long term," says Kaschke. "The funds are mainly being channeled into the Semiconductor Manufacturing Technology and Medical Technology business groups as well as into the research and development units in order to further increase profitability through new products."
The product innovation rate continues to lie at a high level: Carl Zeiss generates around half its revenue with products that are less than three years old. In order to further expand its technology leadership in its various areas of business, the company invests in research and development on an ongoing basis. A total of EUR 359m was invested for this purpose during fiscal year 20010/11 (prior year: EUR 291m).
Growth requires innovation with vision
"Innovation can be described as the company's DNA. Pushing the boundaries of optics is our passion and our daily work," Kaschke continued. "This constantly requires a new way of thinking in technology, processes, business models and customer service."
In the semiconductor area, Carl Zeiss has been working on a future-oriented technology for more than 15 years: Extreme Ultraviolet light (EUV), i.e. very shortwave, invisible light, is to be used for the manufacture of microchips in the future. EUV technology will enable an increase in the integration density of chip structures by a factor of ten, therefore providing the computer and communications industries with a key impetus for further innovations. The start of serial production is planned for the next few years. "Carl Zeiss is the right company for a technological revolution of this dimension. We are investing with vision and farsightedness. We have the strength and stamina to work on important innovations over the long term," said Kaschke.
Trends in the business groups
During fiscal year 2010/11, the
Semiconductor Manufacturing Technology
business group generated revenue of EUR 1.378b (prior year: EUR 1.187b), an increase of 16 percent over last year's very good figure.
The
Industrial Metrology
business group ended the fiscal year with a growth in revenue of 35 percent to a total of EUR 394m (prior year: EUR 292m).
In fiscal year 2010/11 the
Microscopy
business group increased its revenue by seven percent over the previous year to a total of EUR 423m (prior year: EUR 397m).
The
Medical Technology
business group ended fiscal 2010/11 with revenue of EUR 854m, corresponding to an increase of 13 percent over the prior year (prior year: EUR 754m). The values deviate from the published figures of Carl Zeiss Meditec AG as a result of different consolidation models.
The
Vision Care
business group generated revenue of EUR 849m, a slight reduction over the prior year (prior year: EUR 881m). The Vision Care business group was fully consolidated in fiscal 2010/11. In the prior year the business of Carl Zeiss Vision was valued at equity in the financial statements of the Carl Zeiss Group.
The
Consumer Optics/Optronics
business group, which combines the company's business with binoculars, planetariums, camera and cine lenses as well as optronic products, reported revenue totaling EUR 316m (prior year: EUR 312m). This corresponds to an increase of two percent over the prior year.
Outlook
Carl Zeiss does not expect that the growth generated in the fiscal year just ended will continue to the same extent in the current 2011/12 fiscal year. The company anticipates a slight reduction in revenue. "The lack of economic momentum and the rampant uncertainty in the global economy, partly triggered by the problem of national debt, are currently dampening optimism," Kaschke stated. Nevertheless, Carl Zeiss looks with confidence to the future. The Carl Zeiss Group is convinced that the importance of the Asian and Latin American markets will continue to grow significantly and develop positively over the mid and long terms. With its broad international footprint, balanced portfolio, innovative strength and flexibility, Carl Zeiss is well poised to address this trend. "We have created a very solid foundation to enable us to further pursue our long-term growth path going forward," Kaschke continued.
* In fiscal year 2010/2011 the Vision Care business group is being fully consolidated for the first time. The previous year's revenue and earnings figures were therefore calculated on a like-for-like basis. Therefore, the changes specified are based on comparable pro forma figures for the Carl Zeiss Group including Carl Zeiss Vision.