Members Login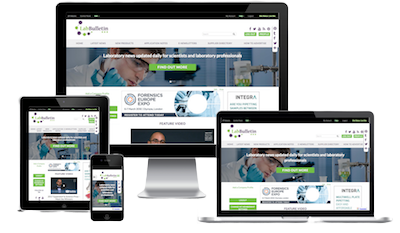 Monthly Newsletter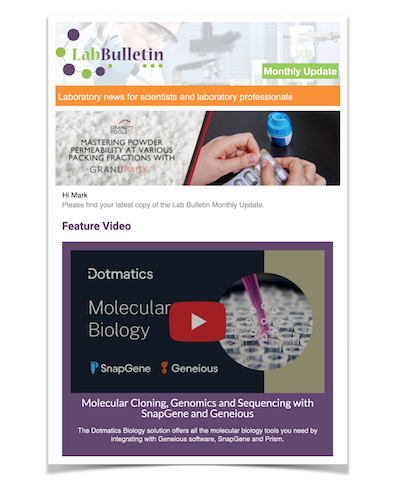 Special Offers and Promotions
Microscopy | Image Analysis
IT Solutions and Laboratory Automation
Dionex Demonstrates Two Dimensional Ion Chromatography for the Determination of Total Phosphorus
Dionex is pleased to release Application Note 244 that demonstrates a simple, two-dimensional analytical technique for the analysis of total phosphorus. Application Note 244: Determination of Total Phosphorus Using Two-uses an IonPac® AS11-HC column to separate phosphate from a large excess of sulfate.
The primary analysis methods prescribed by the U.S. EPA for the determination of phosphorus are colorimetric, using an autoanalyzer or spectrophotometer. Ion chromatography (IC) with suppressed conductivity detection is preferable to colorimetry due to the elimination of a very toxic reagent, antimony potassium tartrate. However, single-dimensional IC is difficult to perform at the required detection limit. The method described in Application Note 244 provides a simple, two-dimensional technique that improves quantitation of the phosphate using only one column. Reduced instrument complexity, lower cost, and reduced software control and hardware management are also demonstrated.
For more information visit www.dionex.com or contact your local Dionex Representative.
Dionex (NASDAQ:DNEX) is a global leader in the manufacturing and marketing of liquid chromatography and sample preparation systems, consumables, and software for chemical analysis. The company's systems are used worldwide in environmental analysis and by the life sciences, chemical, petrochemical, food and beverage, power generation, and electronics industries. Our expertise in applications and instrumentation helps analytical scientists to evaluate and develop pharmaceuticals, establish environmental regulations, and produce better industrial products.
IonPac is a registered trademark of Dionex Corporation