Members Login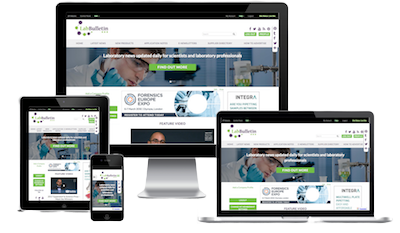 Monthly Newsletter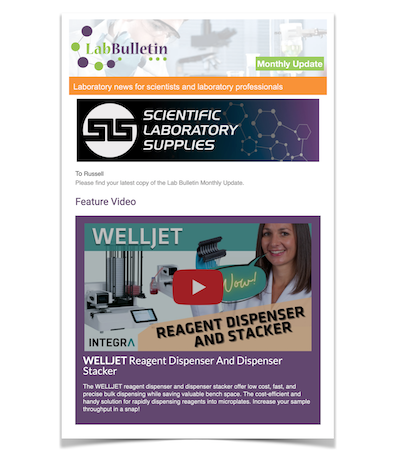 Special Offers and Promotions
Microscopy | Image Analysis
Filter integrity testing at its most sophisticated level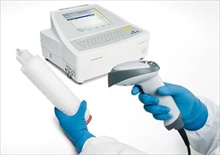 When it comes to reliable and automatic integrity testing of membrane filter systems, the Sartocheck product family from Sartorius Stedim Biotech has been the number one choice for more than 30 years. Sartocheck makes integrity testing, such as the bubble point, diffusion or water intrusion test, fast and uncomplicated. It is easy to operate and meets the high technical requirements placed by the biopharmaceutical industry on advanced testing equipment.
With the newly developed Sartocheck 4 plus, Sartorius Stedim Biotech is raising the bar yet again with respect to operating convenience and reliability. An optional scanner now enables important information to be read into the test unit. What is unique about this feature is that it permits Sartocheck 4 plus to automatically capture all important data directly coded on the respective filter cartridges as data matrix code, such as filter type, lot number and date of expiration. This means convenient and error-free data transfer to the Sartocheck 4 plus. Immediately after the data of a filter cartridge have been scanned in, the integrity test system automatically selects the right test program from its database, which makes the entire test process much more user-friendly and efficient.
Fast test sequences and automatic timing for intelligent acceleration of testing are among the additional features of the system. Automatic detection of errors in the test equipment set-up, such as a disconnected filter housing, considerably enhances the certainty and reliability of integrity test results. Units additionally connected to the Sartocheck 4 plus, called "MultiUnits," permit users to run independent as well as time- and cost-saving parallel tests of up to five different filters.
The patented cleaning function of the integrity test system enables reliable sanitization of the internal pneumatic components, even after aggressive cleaning agents (up to 1 M NaOH) have been used. This one-of-a-kind feature, combined with the option of using external vent valves, results in maximum reliability during filter integrity testing.
The Sartocheck 4 plus has been designed according to the valid GAMP guidelines and complies with 21 CFR Part 11 Requirements. This unit offers a wide choice of electronic data transfer options, such as PDF files, network connectivity, Profibus, SD cards, and can be completely interfaced with the appropriate process control systems for automatic control of integrity testing.
For further information
click here
A profile of Sartorius Stedim Biotech
Sartorius Stedim Biotech is a leading provider of cutting-edge equipment and services for the development, quality assurance and production processes of the biopharmaceutical industry. Its integrated solutions covering fermentation, filtration, purification, fluid management and lab technologies are supporting the biopharmaceutical industry around the world to develop and produce drugs safely, timely and economically. Sartorius Stedim Biotech focuses on single-use technologies and value-added services to meet the rapidly changing technology requirements of the industry it serves. Strongly rooted in the scientific community and closely allied with customers and technology partners, the company is dedicated to its philosophy of "turning science into solutions".
Headquartered in Aubagne, France, Sartorius Stedim Biotech is listed on the Eurolist of Euronext Paris. With its own manufacturing and R&D sites in Europe, North America and Asia and a global network of sales companies, Sartorius Stedim Biotech enjoys a worldwide presence. Its key manufacturing and R&D site is in Germany. The company employs approximately 2,400 people, and earned in 2009 sales revenue of 401,2 million euros according to preliminary figures.