Members Login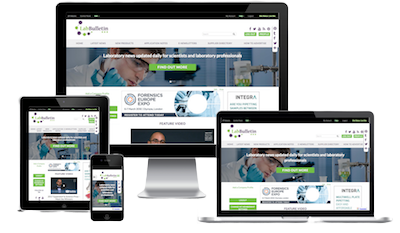 Monthly Newsletter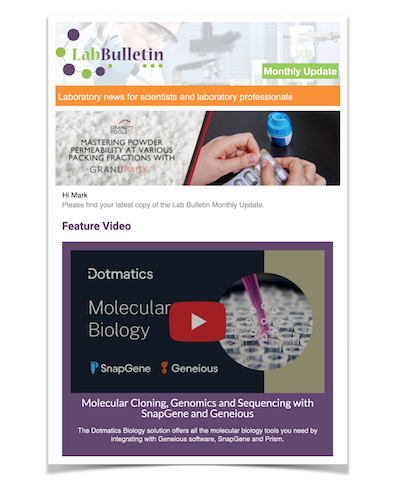 Special Offers and Promotions
Microscopy | Image Analysis
IT Solutions and Laboratory Automation
IDEXX Introduces EasyDisc
publication date:
Mar 8, 2021
|

IDEXX, the global leader in rapid microbiological testing for water, has launched EasyDisc™, a new testing platform for the detection of heterotrophic plate counts (HPC) in water.
EasyDisc offers an easy solution for HPC testing, with no agar preparation needed, and requiring less than one minute of hands-on time to process a sample. Blue colonies reduce ambiguity of results, and colony counting is made easier by the integrated gridlines in the EasyDisc plate. With a 12-month shelf life, EasyDisc reduces the need for repetitive quality control checks and ensures that tests are ready when needed.

EasyDisc is available in three different formulations to cover all HPC testing needs: PCA and YEA, which correlate with the pour plate method using plate count agar and yeast extract agar respectively for the testing of drinking and source water; and R2A that correlates with the pour plate method using Reasoner's 2 agar for the testing of medical and/or pharmaceutical waters.

EasyDisc is the latest innovative water testing method from IDEXX, which also offers liquid culture methods for the enumeration of E. coli and coliform bacteria, as well as detection methods for enterococci, Pseudomonas aeruginosa and Legionella pneumophila.

About IDEXX Water
IDEXX Water is a global provider of water testing solutions that deliver easy, rapid, accurate and cost-effective information on water quality to laboratories and public utilities around the world. IDEXX entered the water testing market in 1993 with the Colilert® Test, now one of the most frequently used testing methods for the detection of coliforms and E. coli in water worldwide. More recently, IDEXX launched the Pseudalert® Test for 24-hour detection of Pseudomonas aeruginosa in hospital water systems, pools, spas and bottled water. The Legiolert® Test was launched in 2017 for rapid detection of Legionella pneumophila, helping to safeguard against Legionnaires' disease in sensitive populations.


About IDEXX Laboratories
IDEXX Laboratories, Inc. is a member of the S&P 500® Index and is a leader in pet healthcare innovation, serving practicing veterinarians around the world with a broad range of diagnostic and information technology-based products and services. IDEXX products enhance the ability of veterinarians to provide advanced medical care, improve staff efficiency and build more economically successful practices. IDEXX is also a worldwide leader in providing diagnostic tests and information for livestock and poultry and tests for the quality and safety of water and milk. Headquartered in Maine, USA, IDEXX employs more than 9,000 people and offers products to customers in over 175 countries.
---