Members Login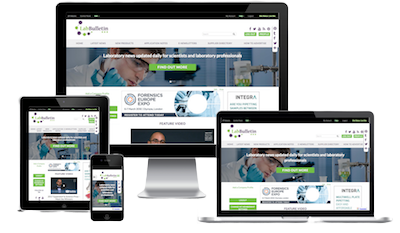 Monthly Newsletter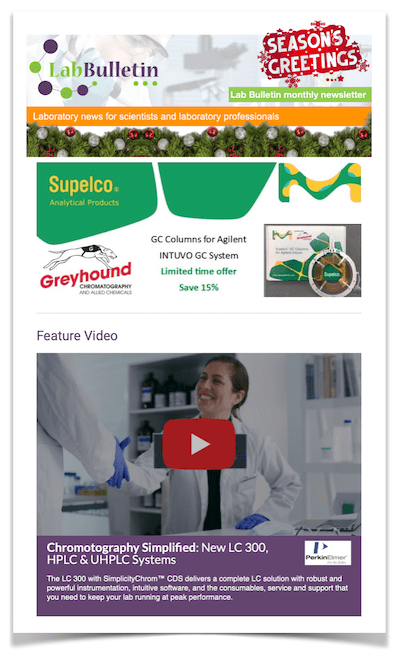 Special Offers and Promotions
ISCT to hold 2020 Annual Meeting with Virtual Conference
publication date:
Apr 23, 2020
|
author/source:
International Society for Cell & Gene Therapy


---
Headline Yearly Cell and Gene Therapy Event to be held on May 28-29
The International Society for Cell & Gene Therapy (ISCT), the global society of clinicians, researchers, regulators, technologists, and industry partners dedicated to the translation of cellular therapy into safe and effective therapies to improve patient lives, announces that it will deliver its 2020 Annual Meeting using a virtual conference format. The Annual Meeting will be held on May 28-29, 2020.
The peer-curated ISCT 2020 Paris Virtual program will leverage state-of-the-art virtual meeting technology. This will provide the full conference experience that ISCT members and attendees have come to expect from ISCT events. The Annual Meeting will feature selected timely and critical sessions from the original scientific program of ISCT 2020 Paris that address the full cell & gene therapy development spectrum.
The meeting provides focused scientific education through 35 live as well as on-demand streamed sessions with over 50 hours of access to a global lineup of leading experts in CGT translation. 6 live plenary sessions will highlight the latest translation advancements in therapeutic modalities. Each live-streamed, plenary, and showcase session will feature scheduled Q&A between speakers and presenters. Concurrent to interactive scientific presentations, over 500 abstracts will be showcased in a virtual poster hall.
As a result of, and in reaction to the current pandemic, ISCT has also confirmed a two-part Chief Scientific Officer Showcase on COVID-19. These sessions will critically open and close the meeting, and demonstrate how, as well as measure the effectiveness of the cell and gene therapy community reaction to the COVID-19 pandemic. The first session will provide front-line coverage from Italy, China and the US, and the second will focus on cell-based therapies for COVID-19.
"ISCT has planned, as its Annual Meeting this year, a 48-hour, around the clock, around the globe event with over 12 months of continued access. Our goal is to break new ground in accessibility and connectedness through this virtual event," said John Rasko, MBBS, PhD, ISCT President. "We want to provide an opportunity for all in the cell and gene therapy sector to network with peers, showcase groundbreaking research, and explore emerging business opportunities, as for each Annual Meeting. This will be achieved in 2020 by offering an adaptive and innovative virtual conference."
ISCT 2020 Paris Virtual will also encompass significant business engagement opportunities. Two hot-topic tracks focus on Strategies for Commercialization, as well as Quality and Operations topics. Dedicated regional hours will cater for designated global regions for the ISCT Partnering Forum, E-Poster Abstract Hall, and Virtual Exhibition Hall to promote follow-up through 1 on 1 or group meetings across an anticipated attendance of over 1,800 CGT professionals.
ISCT's virtual conference fosters continued growth and engagement for stakeholders, and will support key scientific discourse in the cell and gene therapy field. Details regarding the opportunities that the event offers to all stakeholders in the sector will be released imminently.
"Delivering a virtual conference is a challenging and necessary action during the ongoing pandemic. Our mission to advance healthcare in the field of cell and gene therapies remains important," said Christian Chabannon, MD, PhD, Institut Paoli-Calmettes and ISCT 2020 Co-Chair. "As our community mobilizes to combat the pandemic, a virtual meeting is the optimal way to ensure a safe, accessible, and timely connection while keeping us in position to attend to critical duties."
About the International Society for Cell & Gene Therapy
Established in 1992, the International Society for Cell & Gene Therapy (ISCT) is a global society of clinicians, regulators, researchers, technologists and industry partners with a shared vision to translate cellular and gene therapy into safe and effective therapies to improve patients' lives worldwide.
ISCT is the global leader focused on pre-clinical and translational aspects of developing cell and gene-based therapeutics, thereby advancing scientific research into innovative treatments for patients. ISCT offers a unique collaborative environment that addresses three key areas of translation: Academia, Regulatory and Commercialization. Through strong relationships with global regulatory agencies, academic institutions and industry partners, ISCT drives the advancement of research into standard of care.
Comprised of over 1700 cell and gene therapy experts across five geographic regions and representation from over 60 countries, ISCT members are part of a global community of peers, thought leaders and organizations invested in cell and gene therapy translation.
---