Members Login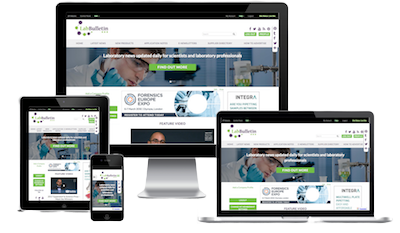 Monthly Newsletter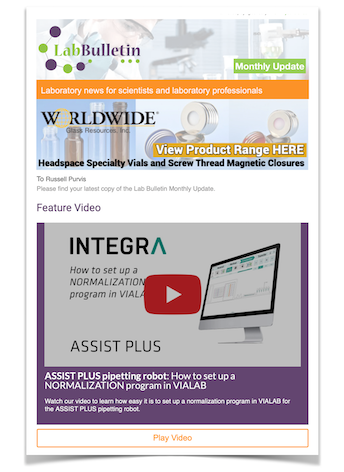 Special Offers and Promotions
Microscopy | Image Analysis
Leica Microsystems Launches First 3D Surgical Microscopes, Leica M720 OH5 and Leica M525 OH4 with TrueVision 3D Technology Inside

Surgeons Benefit from Easy 3D Recording and Video Editing, More Space to Maneuver in the Operating Room and an Upgradable Platform for Future Surgical Guidance Applications
The first 3D surgical microscopes from Leica Microsystems with TrueVision 3D technology inside are available to customers. By incorporating the digital smart 3D system inside select models of Leica Microsystems' surgical microscopes, the two companies have eliminated the need for a separate 3D cart. Surgeons can control the 3D recording functions, without interrupting their workflow, via the microscope hand and foot controls, and OR staff will benefit from easier, faster setup and more space to maneuver in the operating room. The system simultaneously streams 3D and 2D video to external video monitors in the operating room or over distance. The TrueVision(R) 3D platform is also upgradable to support future surgical guidance applications.
Leica Microsystems will be presenting two 3D microscope systems, the Leica M720 OH5 and Leica M525 OH4 with TrueVision smart 3D inside, at the Congress of Neurological Surgeons (CNS) Annual Meeting in San Fancisco, October 19-23, 2013. Surgeons will be able to interact with the systems during CNS exhibit hours in Leica Microsystems' booth #1237. On Monday, October 21 at 9:30 am and 12:00 pm, and Tuesday, October 22 at 12:00 pm, B. Gregory Thompson, MD (John E. McGillicuddy Professor, Neurological Surgery, University of Michigan), will present "Neurovascular Surgery in 3D", followed by "Integrated 3D and the New App Store for Neurosurgery", presented by Burton Tripathi, PhD (Chief Technology Officer, TrueVision Systems, Inc.) in Leica Microsystems' exhibit theater in booth #1237.
"TrueVision 3D integrated within the Leica M720 OH5 microscope provides unparalleled 3D visualization of microsurgical operations and surgical anatomy for the OR team as well as surgical assistants and observers while using the same footprint as the microscope itself," says Kevin T. Foley, MD, Professor of Neurosurgery at the University of Tennessee Health Science Center in Memphis, Tennessee. "It represents a major advance in 3D neurosurgical education and avoids the inconvenience and OR clutter of setting up a separate 3D visualization solution."
Forrest Fleming, CEO TrueVision Systems, says: "We are very pleased to have Leica Microsystems as our innovation partner in bringing intelligent 3D and 2D visualization to surgical microscopy. As leaders in our respective fields, we expect the combination of our efforts will create spectacular benefits to patients and surgeons alike."
Leica Microsystems is a world leader in microscopes and scientific instruments. Founded as a family business in the nineteenth century, the company's history was marked by unparalleled innovation on its way to becoming a global enterprise. Its historically close cooperation with the scientific community is the key to Leica Microsystems' tradition of innovation, which draws on users' ideas and creates solutions tailored to their requirements. At the global level, Leica Microsystems is organized in three divisions, all of which are among the leaders in their respective fields: the Life Science Division, Industry Division and Medical Division. The company is represented in over 100 countries with six manufacturing facilities in five countries, sales and service organizations in 20 countries, and an international network of dealers. The company is headquartered in Wetzlar, Germany.
---
more about 3D Surgical Microscope Range
---
---
TrueVision 3D Surgical is the world leader in digital 3D visualization and guidance for microsurgery. Santa Barbara, California-based TrueVision has developed and patented an intelligent, real-time, 3D surgical visualization and computer-aided guidance platform. The system enables surgeons to record surgery in 3D and to stream live video of the surgical field, making it an unparalleled teaching tool. The company is focused on developing a suite of 3D guidance applications for microsurgery to improve surgical efficiencies and patient outcomes. The system is in use at hundreds of hospitals and institutions around the world.
---
---