Members Login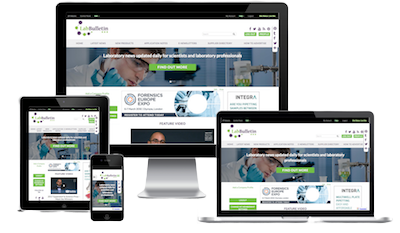 Monthly Newsletter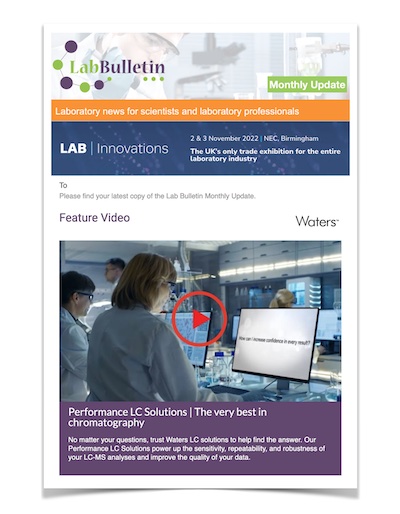 Special Offers and Promotions
Microscopy | Image Analysis
Mobilion systems unveils novel slim-based ion mobility product at virtual ASMS conference 2020
publication date:
Jun 18, 2020
|
author/source:
Agilent Technologies

---
MOBILion Systems, Inc. showcased its first ion mobility separations product to the biopharma drug development and academic research markets, with data from its first beta users, during the American Society for Mass Spectrometry's (ASMS) 2020 virtual conference.
MOBILion Systems is commercializing a patented ion mobility separations technology, called Structures for Lossless Ion Manipulation (SLIMTM), to efficiently separate, identify and analyze the most challenging, clinically significant molecules that other instruments fail to detect. MOBILion's product can be integrated with LC-MS workflows to provide more robust analytical information, and for some applications, replace liquid chromatography to provide superior resolution, speed, ease of use and greater instrument uptime. MOBILion has partnered with Agilent Technologies Inc. to integrate SLIM with Agilent's Q-TOF mass spectrometry platform as the company's first commercial product offering, to be fully commercialized in 2021. MOBILion's novel technology combined with Agilent's high-performance Q-TOF platform provides enhanced throughput, resolution, and ease of use, eliminating the drawbacks of existing LC-MS workflows, while enabling multi-dimensional analysis of biologically relevant molecules.
This is the first of several partnerships through which MOBILion will integrate its ion mobility technology, initially invented by Dr. Richard Smith and exclusively licensed from Pacific Northwest National Laboratory, with industry-leading mass spectrometry platforms.
SLIM provides rapid, high resolution separations in the gas phase on printed circuit boards, effectively digitizing separations prior to MS analysis. With a 13-meter serpentine ion path length in a component that is 14 x 18 inches, the new product breaks the boundaries of linear path for unparalleled resolution and throughput.
Melissa Sherman, CEO at MOBILion Systems, said: "We are excited to be sharing more information about our first product with the market at ASMS week. Working with key beta users, we have been able to demonstrate that we can separate and identify the most challenging clinically significant molecules that incumbent LC-MS instruments either fail to detect, or would take hours of analysis time vs. minutes with SLIM. We also provide additional deeper level structural information, which is critically important for our pharmaceutical customers to more completely understand the function of biologic therapeutics. This is all possible with easier push-button software-driven methods, greater instrument uptime, reduced operator skill and cost, and 10x to 100x faster analysis."
MOBILion Systems' technology enables the highest resolution separation and analysis of glycans, proteins, peptides, metabolites, lipids, and post-translational modifications. The product will address existing challenges in the characterization of biologic therapeutics and help researchers identify small, critical differences between molecules with high throughput analysis for biomarker discovery.
MOBILion Systems recently announced that it is partnering with Drs. Lance Wells and Michael Tiemeyer, pioneering researchers at the Complex Carbohydrate Research Center (CCRC), University of Georgia, to conduct COVID-19 glycan analysis using its new platform. The project aims to detail the glycosylation microheterogeneity in the spike glycoprotein that decorates the surface of the SARS-CoV-2 (COVID-19) viral capsid. Understanding the heterogeneity in glycosylation on the surface protein will add to the understanding of how the virus binds to its target and will be essential in development of an effective treatment.
As part of the ASMS 2020 reboot, MOBILion Systems and key beta users presented two orals and nine posters, showcasing the science behind the novel technology platform. Kelly Wormwood Moser, PhD, Applications Scientist at MOBILion Systems, delivered an oral presentation on 'Untangling and Quantifying Isomeric Molecular Gangliosides using High Throughput Structures for Lossless Ion Manipulation-MS Analyses'. Dr. Lance Wells also presented a session titled 'MOBILion's SLIM-Mass Spectrometry for High Resolution and High Throughput Ion Mobility Analyses of N- and O-linked Glycoprotein Glycans'.

About MOBILion Systems, Inc.
MOBILion Systems is enabling advancements in disease diagnosis and treatment by commercializing instruments to separate, identify and analyze the most challenging molecules that other instruments fail to detect. MOBILion's separations technology provides higher resolution, faster analysis and simpler workflows to reveal molecules that are most important in characterizing biologic therapeutics, discovering biomarkers, and improving the accuracy of diagnostic tests. Processing population-scale samples in days versus years and detecting molecules other instruments miss make today's treatments safer and more
effective, accelerate tomorrow's disease prediction and diagnosis, and enhance the development of new therapies. The company is headquartered in Chadds Ford, Pennsylvania within the Philadelphia biopharmaceutical and medical innovation corridor.
SLIM technology was invented in the lab of Dr. Richard D. Smith at Pacific Northwest National Laboratory. MOBILion has exclusive license to offer SLIM technology for life science
applications.
---