Members Login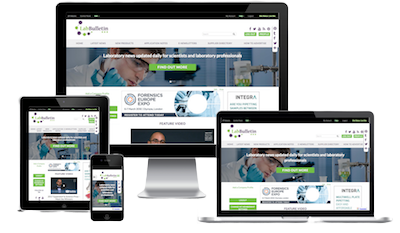 Monthly Newsletter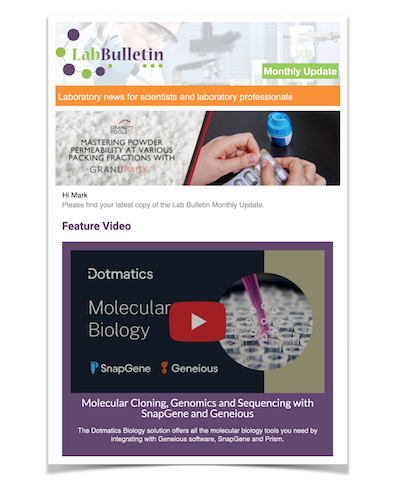 Special Offers and Promotions
Microscopy | Image Analysis
IT Solutions and Laboratory Automation
Synthace, a Digital Experiment Platform for Life Science R&D, Records Strongest Year Yet
publication date:
May 3, 2023
|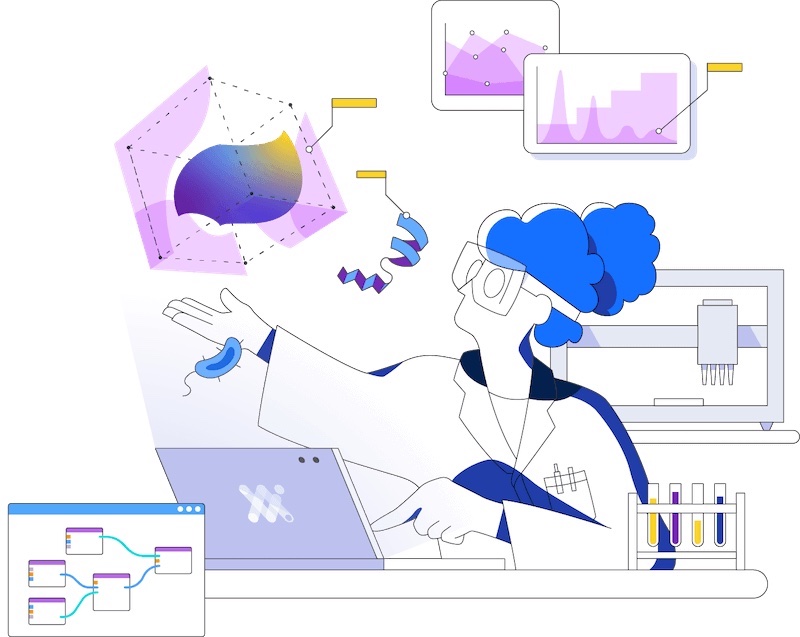 Synthace, a digital life science experiment platform, announces it has had its most successful year on record with major adoption and expansion with customers, industry recognition, product innovation, and a key hire at board level.
Major adoption and expansion among the top 100 pharma
Synthace experienced 94% annual recurring revenue growth, 166% year-on-year growth in total contract value, and 170% net revenue retention (NRR) growth among customers. Trending above the average SaaS NRR number of 110-120%, this is especially impactful in the current economic climate where customer retention is crucial to survival for SaaS companies. Additionally, the company has received an 'Excellent' net promoter score of 55, and has experienced double account growth on average. This indicates the powerful scientific value that Synthace's digital experiment platform drives for its customers.
Synthace is already deployed in 10 of the top 20 pharma companies around the world, and its customer accounts that fall within the top 100 pharma companies have grown by 2.3X. Additionally, the company gained 22 new customer expansions in the past year from 14 of the top pharma companies. A few current customers include AstraZeneca, Oxford Biomedical, Syngenta, and Ipsen.
Guy Levy-Yurista Ph.D., Synthace CEO, said, "2022 has proven the core value of our product to life science R&D teams. Our results reflect the strong adoption and expansion of the platform across teams within these companies, along with the adoption of new features released by our product team. Whether it is through its DOE for drug discovery, scale-down purification workflows, or bioprocessing innovations, the value of Synthace's platform to our customers is demonstrated on a daily basis. At the end of this fiscal year, we can say that Synthace is positioned as a key partner for the world's best R&D teams."
Industry recognition: growth beyond the numbers
Alongside strong topline growth indicators, Synthace has been recognized by leading industry bodies and publications:
One of the UK's Best Workplaces in tech for women and for wellbeing
Finalists in the Digital Transformation category of the Edison Awards
Finalist in the Cloud Awards Disruptor of the Year, a winner of the BioTech Solution of the Year award, and shortlisted for the Financial Times FT Tech Champions award
Lead Forensics included them on their list of 100 fastest-growing UK businesses, and Beauhurst listed them as one of the top 30 UK companies in the life sciences industry
The company was also a winner of the coveted "Impact Fifty" awards, recognized alongside household names like Beyond Meat, Allbirds, Patagonia, Headspace, Google.org, and UNICEF for their dedication to a bigger purpose: helping scientists solve the world's most pressing problems.
Markus Gershater, Ph.D., Synthace co-founder and CSO, said, "Our core purpose is to help life science R&D teams accelerate their scientific progress in solving some of humanity's most important problems. It's this purpose that attracts and retains such incredible and diverse talent in our team. 40% of our company has a PhD and there are over 27 different nationalities working alongside one another here. It's an incredible place to be, and it's great to see the wider industry recognize the importance of our work."
Product innovation in life science R&D experiment software
The Synthace digital experiment platform represents a powerful new type of software for life science R&D. Unlike traditional lab software that focuses on solving isolated problems within labs, Synthace has built a platform that improves and empowers the building block of biological understanding: the experiment itself.
Some of the last year's product updates include how Synthace makes it easier for scientists to build workflows that can either be done manually or automated, easier to align different sets of experimental data, and easier to capture experimental context and see the bigger picture of the experiment as a whole.
Looking ahead, Synthace is currently working on an imminent platform update to enable R&D scientists to more easily use Design of Experiments (DOE). DOE is a powerful methodology that more and more scientists are looking to adopt in their research every year. However, without experiment software like Synthace, it's incredibly hard to implement.
While DOE is already a core part of the platform, the coming update will make it easier for untrained beginners to get started and quickly get results with this approach.
Notable appointment: chair of the board, Dr. Donald Deieso
Synthace was also joined by a new board chair, Dr. Donald Deieso. Previously the CEO and Chairman of WCG Clinical, his appointment brings a new level of insight and life science industry experience that will help Sythace scale to meet the needs of the wider industry.
Speaking about his appointment last year, Dr. Deieso said, "When I first heard about Synthace, I could immediately see the importance of their mission. They are already serving many of the world's top pharmaceutical companies and enabling their customers to do incredible science with their platform. This is why I'm so pleased to be joining this extraordinary company."
Synthace is a digital experiment platform built for life science R&D teams to help them run more powerful experiments. It digitizes experiments from end to end: with minimal training, scientists can design and plan reproducible experiments, simulate them ahead of time, run them on their automation equipment, and automatically structure all of their experimental data and metadata in a single place. Controlled from a browser window and needing no code to operate, it makes experiments easier to run in the lab, increases the scientific value of experiments, and also makes it possible to run experiments that were previously thought impossible.
Already deployed in 10 of the top 20 pharma companies around the world, the Synthace platform fundamentally transforms and improves the relationship between what a scientist can imagine and what they can actually do in their lab. This means that instead of spending hours switching between many different and disconnected digital and manual tools, they can make progress in a single platform built for scientific progress. Instead of getting bogged down in logistical details, Synthace customers spend more time focused on answering the big questions, the questions that will solve humanity's most pressing problems.