Members Login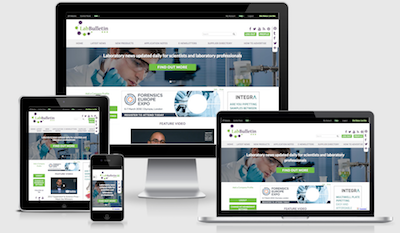 Monthly Newsletter
Oct 11, 2016 - 4th Annual Single Cell Analysis Asia Congress 2016
---
Event:
4th Annual Single Cell Analysis Asia Congress 2016
---
Starts:
Tuesday, October 11 2016 at 09:00
---
Ends:
Wednesday, October 12 2016 at 17:00
---
Location:
To be confirmed
---
The 4th Annual Single Cell Analysis Asia Congress 2016, 11th – 12th October 2016 in Singapore provides a unique opportunity for over 300 experts representing leading sequencing centres, global pharmaceutical organisations and world-renowned research institutions to engage in scientific discussion about the latest developments in Single Cell research.
This Congress co-located with the 6th Annual Next Generation Sequencing Asia Congress, brings together a host of 300 senior level experts from Asia, Australasia, the US and Europe to discuss the substantial potential of Single Cell research in the industry.
This congress will bring together experts to discuss and discover key hot topics in DNA sequencing, mass parallel sequencing, genome editing, single cell analysis and NGS data analysis methods. The congress will have over Over 25 case studies, presentations and panel discussions focusing on recent discoveries within Single Cell research.
Together with our NGS Asia Congress 2016's event features 4 interactive streams:
• Single Cell 'Omics
• Single Cell Analysis Technology
• Advances In NGS Platforms And Key Therapeutic Applications
• NGS: Data Analysis, Clinical Applications & Diagnostics
Our delegates will have the unique opportunity to hear from those working at the forefront of single Cell research, as they have highlighted that cells within a single population may differ significantly, having a major impact on health & cell functions. Advances in Single Cell technologies are enabling researchers to understand the importance of heterogeneity between specific cells in disease research which is expected to revolutionise our understanding of diseases and potential cures
For more information click here