Members Login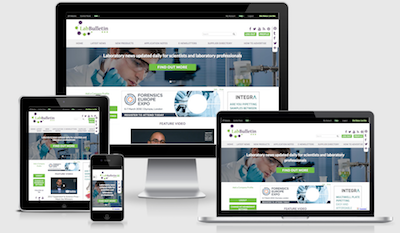 Monthly Newsletter
Oct 3, 2016 - The 2nd Annual Next Generation Sequencing USA Congress
---
Event:
The 2nd Annual Next Generation Sequencing USA Congress
---
Starts:
Monday, October 3 2016 at 09:00
---
Ends:
Tuesday, October 4 2016 at 17:00
---
Location:
The Westin Boston Waterfront Hotel, Boston, MA, United States
---
The 2nd Annual Next Generation Sequencing USA Congress features a panel of leading global experts from across genomic and bioinformatics research who will address the very latest advances in areas including therapeutic applications, epigenetics and transcriptomics, and novel technologies. Delegates will also have the opportunity to attend our co-located inaugural Genome Editing USA Congress, where we will be bringing together some of the top minds working with CRISPR, ZFN and TALENs to address the future of the field.
The NGS and single cell field is still advancing at a rapid rate, with new potential therapeutic applications increasingly being developed and advances in faster, more precise technologies. Following on more our renowned international NGS and Single Cell series, this year's Boston event will attract over 250 delegates.
Researchers will have the opportunity to discover the very latest technologies, hear brand new clinical and diagnostic data, and network with renowned senior academics. The congress will feature 60 presentations from the leading academics in the field, with Professors and Directors from the Broad Institute, MIT, Harvard, UCSF, Stanford, Yale and leading medical institutions, as well as senior representatives from pharmaceutical and biotech companies including AstraZeneca, Biogen and Pfizer.
Some of our most exciting key presentations will include an examination of developments in cancer precision medicine from PathGroup, a look at the NGS experiment lifecycle for a medium-sized biopharma company from Biogen, clinical applications of single cell technologies from MIT, and updates on NGS genomic testing in paediatric cancer from a Senior VP at Phoenix Children's Hospital. Together with our Genome Editing Congress, this will be an unmissable meeting for anyone working in genomic research.
For further information click here