Members Login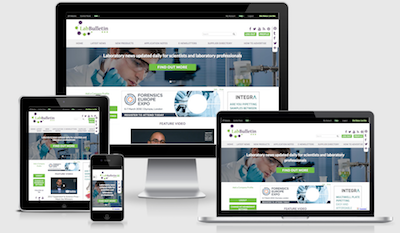 Monthly Newsletter
Lab Bulletin Media Partners
Jul 16, 2017 - PREP 2017
---
---
Starts:
Sunday, July 16 2017 at 09:00
---
Ends:
Wednesday, July 19 2017 at 17:00
---
Location:
The Loews Hotel Philadelphia, PA, United States
---
The PREP Symposium is where scientists, engineers, and suppliers of media, equipment, and technology from around the world come to focus on the most recent cutting-edge areas of Preparative and Process Chromatography; receive education and training in chromatographic process development and design; and see how the latest products and technologies are driving the pace of innovation in scientific research and in advanced chemical, pharmaceutical, and biotechnological manufacturing.
Join us for another dynamic and innovative program where experts from around the world will address key developments, issues, and hottest topics in the Preparative and Process Chromatography field. The program will be packed with papers on biochromatography, downstream processing, QbD, monoclonal antibodies, plasmids, enzymes, vaccines, VLPs, and other biopharmaceuticals, chiral molecules, SFC, fine chemicals, peptides, proteins, oligonucleotides, APIs, natural products, batch, multi-column and continuous SMB processes, column technology and equipment, monoliths, new and improved stationary phases, membrane chromatography, regulatory aspects, and more!
Find current tools and solutions to practical chromatographic separations.
Learn how to optimize chromatography processes and minimize costs for the best economic production.
Discuss and learn about current and future challenges and opportunities in the industry.
During the exhibition, evaluate and compare the latest products, instruments, techniques and processes that are driving the pace of innovation in Preparative and Process chromatography.
Interact with world leading scientists and engineers who will discuss critical and emerging areas in all aspects of Preparative and Process liquid chromatography.
Keynote Sessions
In addition to general oral and poster sessions, PREP 2017 will feature keynote sessions addressing critical and emerging areas in preparative chromatography:
Industrial Case Studies in Protein Chromatography
Continuous Chromatography for APIs, Fine Chemicals, and Natural Products
Continuous Downstream Processing for Biopharmaceuticals
Preparative Chromatography in Drug Discovery, Development, and Manufacture
Process Scale Purification of Peptides and Oligonucleotides
Preparative Supercritical Fluid Chromatography
For further information click here