Members Login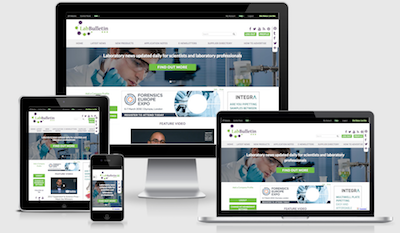 Monthly Newsletter
Lab Bulletin Media Partners
Jul 27, 2017 - International Vaccines Congress 2017
---
Event:
International Vaccines Congress 2017
---
Starts:
Thursday, July 27 2017 at 09:00
---
Ends:
Friday, July 28 2017 at 17:00
---
Location:
Doubletree by Hilton Chicago North Shore Conference Center, Skokie, IL, United States
---
Pulsus Group invites all the participants across the globe to attend International Vaccines Congress during July 27-28, 2017 in Chicago, USA which includes keynote presentations, Oral presentation, Poster presentations, Exhibitions and workshop.
This will be the latest in the Pulsus group annual vaccine meeting series , to provide a forum where key vaccine investors or shareholders including academic researches, public health clinicians, physicians, veterinarians, vaccine policy makers and manufacturers, interchange ideas, concepts and collaborate. There will be chances to publish a manuscript for those chosen to present at the meeting based on their presentation in the Journal of Vaccines & Vaccination or its sister publication, Immunome Research. Pulsus Group publishes 50+ scientific, technical, and medical journals and it is also association with 20+ International medical and scientific societies.
Why to attend???
All members across the globe focused on learning about Vaccine/Immunology and its advances; this scientific event is your best platform to reach the largest gathering of participants from the Immunology/Vaccine community. It is the best opportunity to meet with current and potential scientists, conduct presentations, distribute information, and make a smudge with new vaccines developments and technologies at this event. The most recent techniques, developments, and the newest advances in Immunology/Vaccines World-renowned speakers, eminent personalities are the hallmarks of this conference.
Sessions / Topics:
· Vaccine Production, Safety and Efficacy
· Vaccine Delivery
· Vaccine Adjuvants
· DNA Vaccine
· Cancer Vaccine
· HIV, HPV and Hepatitis Vaccines
· Geriatric Vaccines
· Veterinary Vaccine
· Vaccines from Plant sources
· Bacterial and Viral Vaccine
· Children Vaccine
· Vaccine against infectious disease
· Case study report
For further information click here