Members Login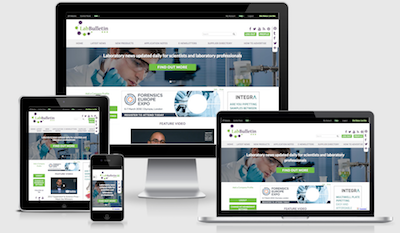 Monthly Newsletter
Mar 5, 2018 - 3rd International Conference on Enzymology & Molecular Biology
---
Event:
3rd International Conference on Enzymology & Molecular Biology
---
Starts:
Monday, March 5 2018 at 09:00
---
Ends:
Tuesday, March 6 2018 at 18:00
---
Location:
Holiday Inn London, Brentford Lock,
---
Enzymology implies the study of enzymes and their structures. The reports in this section analyze the global enzymology market by application, equipment, tools, methodologies, software, and services. The application segments for instance hold the markets for enzymology based diagnosis & therapy; while the equipment segment covers markets for technologies such as microarrays, Ultrasonic processing, and Gel electrophoresis. Drug discovery forms the highest revenue-generating application market of enzymology. These reports show us the latest forecasted revenues of all the market segments and also provide the exhaustive analyses of current trends, market, growth strategies, and opportunities that are adopted by the key market players. The global enzymes market size was USD 8.18 billion in 2015 and is expected to witness significant growth over the next eight years on account of its increasing application in detergents, pharmaceuticals, and food & beverages.
The 3rd International Conference on Enzymology & Molecular Biology is going to be held during March 05-06, 2018 at London, UK. Enzymology & Mol. Biology 2018 comes to grip with the sessions: Enzymology & Biochemistry, Structural Enzymology, Molecular Enzymology, Enzymology in Drug Discovery, Enzymes & Metabolic Pathways, Biochemistry, Biophysics & Structural Biology, Cell Biology, Development & Cancer, Genetics & Genomics, Epigenetics, Recombinant DNA Technology, Enzymology & Its Kinetics, Enzymology & Proteomics, Industrial Applications of Enzymology, Enzymology & Thermodynamics, Clinical Enzymology and Enzymology Case Study.
For further information click here