Members Login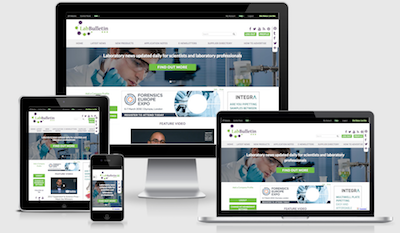 Monthly Newsletter
Mar 14, 2019 - Laborama 2019
---
---
Starts:
Thursday, March 14, 2019 at 09:00
---
Ends:
Friday, March 15, 2019 at 17:00
---
Location:
Brussells Expo, Palace 3, Avenue Impératrice Charlotte, 1020 Brussels
---
Laborama will celebrate its 20th edition in 2019 in a new location. After more than 10 years in Brussels Kart Expo, Laborama will call Palace 3 of Brussels Expo its new home. Visitors are welcome on Thursday the 14th and Friday the 15th of March 2019.
Over the years, Laborama has grown to become the largest trade fair for the laboratory sector in Belgium and Luxembourg. Since its first edition, the fair has evolved considerably. In order to meet the current and future wishes and needs of both visitors and exhibitors, the organizer decided that a move to a new and better suited location was needed.
In addition to the largest and most famous event location in the country, Brussels Expo is also easily accessible and surrounded by all kinds of facilities. With its location on the Heysel Plateau, it is not only easy to reach by car, but also by public transport (metro, tram, bus) can visitors easily find their way to her palaces. With its large open area, expansion possibilities, renovated entrance hall and conference rooms, Palace 3 has all the elements it needs to house Laborama for the foreseeable future.
For further information click here