Members Login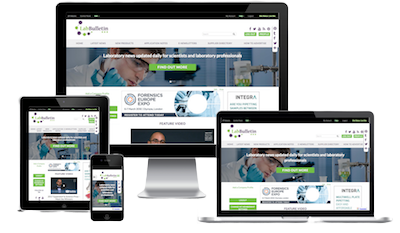 Monthly Newsletter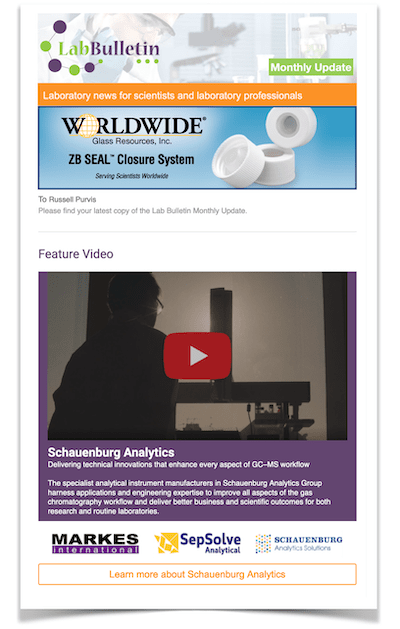 Special Offers and Promotions
Microscopy | Image Analysis
RainDance Technologies and Ambry Genetics Expand Collaboration to Address ADME Analysis
publication date:
Apr 4, 2011
|
author/source:
RainDance Technologies

RainDance Technologies, Inc. and Ambry Genetics, today announced a new collaboration focused on the development and commercialization of a comprehensive drug absorption, distribution, metabolism, and excretion (ADME) genetic screening panel for use on next-generation sequencing (NGS) systems. The announcement was made in conjunction with the Society of Toxicology's 50th Annual Meeting in Washington, D.C. Financial terms were not disclosed.
ADME analysis is a critical part of the drug discovery and development process, providing important data on how a compound reaches the blood stream and whether distribution, metabolism and excretion are affected by factors such as age, sex, ethnicity or genetics. In recent years, the biotechnology and pharmaceutical industries have been performing ADME screening earlier in an effort to reduce the significant costs associated with failed drug trials and hospitalizations due to adverse events. Scientific studies indicate that more effective indicators of atypical drug metabolism and molecular pharmacology could help reduce hospitalizations associated with adverse drug events by 50 percent or more.1,2
Current genotyping tools for ADME research lack the genetic sensitivity, genomic coverage, and resolution necessary to detect many of the important mutations associated with adverse drug events. The new ADME panel developed by RainDance and Ambry will provide scientists with the capacity to perform sequence analysis of entire coding regions associated with more than 220 key drug metabolism-linked genes including transporters, receptors, regulators and all pharmacodynamics and pharmacogenetic genes, as well as all U.S. Federal Drug Administration (FDA)-identified pharmacogenomic biomarker genes.3
"Scientists interested in analyzing ADME-linked genes can now look far beyond what existing genotyping panels reveal and discover the novel chromosomal changes and rare variants associated with drug metabolism and molecular pharmacology," said Darren Link, Ph.D., Co-Founder and Vice President of Research and Development at RainDance Technologies. "Through our collaboration with Ambry Genetics, we are providing a solution that puts the most advanced ADME research tools within reach of the many research organizations focused on reducing the significant costs associated with failed drug trials and avoidable hospitalizations."
The new panel, provided as part of the Ambry ADME sequencing service, will leverage RainDance's proprietary primer design methods and microdroplet-based RDT 1000 platform, which provides the highly accurate, consistent, and reproducible results required in ADME research and for most FDA drug applications.
"We are very pleased to be working closely with RainDance and to be the first service provider delivering this innovative and first-of-its-kind ADME sequencing service," said Ardy Arianpour, Vice President of Business Development at Ambry Genetics. "We are confident that our pharmaceutical, biotechnology and research customers will be eager to utilize this novel predictive toxicology tool to enhance their safety strategies and reduce the costs associated with performing ADME analysis across the many research projects and clinical trials that rely on these critical data."
About RainDance Technologies, Inc.
RainDance Technologies is pioneering the use of high-throughput microdroplet-based analysis in human health and life science research. The company's core RainStormTM technology generates millions of discrete droplets that can encapsulate a single molecule, cell or reaction and be digitally analyzed and sorted one at a time. The power, simplicity and precision of microdroplets enable researchers to answer complex questions with unprecedented sensitivity and quantification. The complete RainDance solution includes automated instrumentation, customizable bioinformatics and high-value consumables and reagents for applications including targeted next-generation DNA sequencing, methylation, single molecule digital PCR and single cell analysis. Based in Lexington, Massachusetts, the company supports scientists around the world through its international sales and support operations and a global network of distributors and service providers. For more information please visit www.RainDanceTech.com.
About Ambry Genetics
Ambry Genetics is a CAP-accredited and CLIA-certified commercial clinical laboratory headquartered in Aliso Viejo, California. Since the company's inception in 2000, it has become a leader in providing genetic services focused on clinical diagnostics and genomic services. Ambry has built a solid reputation for unparalleled service, and has been at the forefront of applying new technologies to the clinical molecular diagnostics market and advancements in disease research. To learn more about testing and services available through Ambry Genetics, visit www.ambrygen.com.
For life science research only. Not for use in diagnostic procedures.
RainDance Technologies and RainStorm are trademarks of RainDance Technologies, Inc.