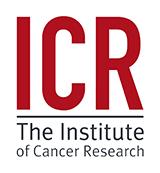 The Institute of Cancer Research (ICR) and The Royal Marsden NHS Foundation Trust have today launched their Joint Annual Research Report for 2010/11, highlighting a year of significant achievements.
The ICR and The Royal Marsden have been working together for over 100 years to improve the lives of patients diagnosed with cancer and today form Europe's largest comprehensive cancer centre. By working as one integrated centre, the two organisations are able to translate basic science quickly and effectively into clinical benefit for patients and to use observations from clinical trials to drive further basic research.
"Our unique partnership means that we can deliver and implement innovations in cancer treatment in a way few other organisations can match," says the ICR's Chief Executive Professor Alan Ashworth. "Working together, we are making a global impact on cancer research and treatment and changing the lives of people with cancer."
"This year has been one of significant achievement and progress," says The Royal Marsden's Chief Executive, Cally Palmer. "We were delighted to retain our status as the only specialist biomedical research centre for cancer in England.
"During the last year we began building our centre for molecular pathology, which will bring scientists and clinicians together to allow us to develop new strategies and discoveries in molecular diagnostics. We've also made very significant progress in our world leading drug development unit, making a huge impact on the drugs available to patients worldwide."
The report, which this year has moved online, features short films on the joint research strategy, the new centre for molecular pathology and the huge success of abiraterone acetate receiving a license in Europe and the US for the treatment of advanced prostate cancer, the culmination of 20 years' of hard work by the organisations' scientist and clinicians.
Other highlights include patient trials of the drug vemurafenib, the identification of new inheritable genes that predispose men to prostate cancer, advances in radiotherapy that have helped to improve patient outcome, and our latest cancer drug discovery and development activity.
The joint annual research report is available at
www.jointcancerreport.org