Members Login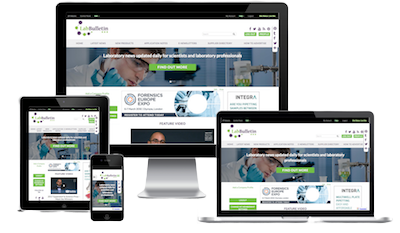 Monthly Newsletter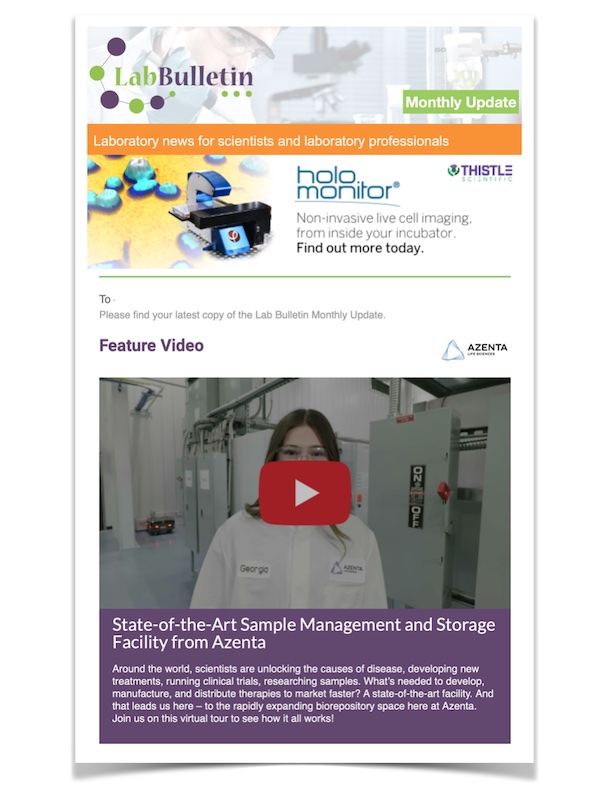 Microscopy | Image Analysis
IT Solutions and Laboratory Automation
$10 million boost for efforts to personalise prostate cancer treatment
publication date:
Apr 11, 2012
|
author/source:
The Institute of Cancer Research (ICR)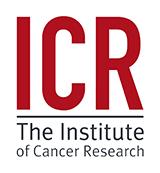 Professor Johann de Bono from The Royal Marsden and The Institute of Cancer Research (ICR) will collaborate with other leading prostate cancer researchers in a $10 million global effort to drive the development of personalised treatment for this disease.
Stand Up to Cancer, the Prostate Cancer Foundation and the American Association for Cancer Research have this week announced the formation of a prostate cancer "Dream Team", drawn from five leading prostate cancer clinical research centres in the US and London.
Dream Team principal member Professor de Bono, Professor in Experimental Cancer Medicine and Honorary Consultant in Medical Oncology at the ICR and The Royal Marsden, said: "We have made great strides forward in developing new drugs to treat men with prostate cancer, along with the technology needed to examine the DNA faults causing these cancers. This project represents the next step – a global effort to combine these two advances to create a truly personalised approach to treating prostate cancers.
"I am thrilled and proud to be part of this collaboration, which should make a real and lasting difference to the way we care for men with advanced prostate cancer."
Around 37,000 men in the UK are diagnosed with prostate cancer each year, but these cancers can be quite different genetically. Importantly, differences in gene faults in the cancers can affect the way they react to treatments.
In recent years a number of new drugs have been shown to extend life for men with advanced prostate cancer, including several that Professor de Bono and his colleagues at the ICR and The Royal Marsden helped develop. The Dream Team aims to devise tests that can help doctors determine which of these new options – and future experimental drugs - will best benefit their patients.
Over their three-year project, the Dream Team will systematically scan the genomes of patients with advanced metastatic cancer. They will look for gene alterations that are more common in patients who respond to therapies, as well as alterations in patients who develop resistance to the drugs. Ultimately, they hope to identify a panel of biological markers that doctors can use to make sure treatments are targeted specifically to their patient's cancer and to successfully develop further treatment for this commonest of male cancers.
The Dream Team is comprised of scientists from the University of Michigan at Ann Arbor; Memorial Sloan-Kettering Cancer Center and the Weill Medical College of Cornell University in New York; Dana-Farber Cancer Institute and The Broad Institute at Harvard in Boston; and The Fred Hutchinson Cancer Research Center at The University of Washington in Seattle. Along with Professor de Bono, the team also includes Dr Gerhardt Attard from the ICR and The Royal Marsden.
The project is estimated to start mid-2012 with the first clinical trials scheduled to open in early 2013.
Further information
The Royal Marsden opened its doors in 1851 as the world's first hospital dedicated to cancer diagnosis, treatment, research and education.
Today, together with its academic partner, The Institute of Cancer Research (ICR), it is the largest and most comprehensive cancer centre in Europe treating over 44,000 patients every year. It is a centre of excellence with an international reputation for groundbreaking research and pioneering the very latest in cancer treatments and technologies. The Royal Marsden also provides community services in the London boroughs of Sutton and Merton and in June 2010, along with the ICR, the Trust launched a new academic partnership with Mount Vernon Cancer Centre in Middlesex.
Since 2004, the hospital's charity, The Royal Marsden Cancer Charity, has helped raise over £50 million to build theatres, diagnostic centres, and drug development units.
Prince William became President of The Royal Marsden in 2007, following a long royal connection with the hospital.
For more information, visit www.royalmarsden.nhs.uk
The Institute of Cancer Research (ICR) is one of the world's most influential cancer research institutes.

Scientists and clinicians at the ICR are working every day to make a real impact on cancer patients' lives. Through its unique partnership with The Royal Marsden Hospital and 'bench-to-bedside' approach, the ICR is able to create and deliver results in a way that other institutions cannot. Together the two organisations are rated in the top four cancer centres globally.

The ICR has an outstanding record of achievement dating back more than 100 years. It provided the first convincing evidence that DNA damage is the basic cause of cancer, laying the foundation for the now universally accepted idea that cancer is a genetic disease. Today it leads the world at isolating cancer-related genes and discovering new targeted drugs for personalised cancer treatment.

As a college of the University of London, the ICR provides postgraduate higher education of international distinction. It has charitable status and relies on support from partner organisations, charities and the general public.

The ICR's mission is to make the discoveries that defeat cancer.
For more information visit www.icr.ac.uk.
Stand Up To Cancer
Stand Up To Cancer (SU2C) – a program of the Entertainment Industry Foundation (EIF), a 501(c) (3) charitable organization – raises funds to accelerate the pace of groundbreaking translational research that can get new therapies to patients quickly and save lives. SU2C facilitates collaboration among the best and the brightest in the cancer research community. The American Association for Cancer Research (AACR) and a Scientific Advisory Committee conduct rigorous, competitive review processes through which SU2C's grantees are selected. By galvanizing the entertainment industry, SU2C generates awareness and builds grassroots support for this new approach to ending cancer.
Stand Up To Cancer was founded by a group of media, entertainment and philanthropic leaders whose lives have been affected by cancer in significant ways. Members of SU2C's Executive Leadership Council include Sherry Lansing, chairperson of the Entertainment Industry Foundation's (EIF) Board of Directors and founder of the Sherry Lansing Foundation; EIF President and CEO Lisa Paulsen; Katie Couric; EIF Senior Vice President Kathleen Lobb; Rusty Robertson and Sue Schwartz of the Robertson Schwartz Agency; Pam Williams, partner at Laura Ziskin Productions; and nonprofit executive Ellen Ziffren. The late Laura Ziskin, a legendary film producer who executive produced the 2008 and 2010 SU2C telecasts, was also a co-founder of Stand Up To Cancer.

The Prostate Cancer Foundation
The Prostate Cancer Foundation (PCF) is the world's leading philanthropic organization funding and accelerating research. Founded in 1993 by Michael Milken, PCF has raised more than $479 million and provided funding to over 1,600 research projects at nearly 200 institutions in 15 countries around the world. Since 2008, it has supported 98 Young Investigators in seven countries and launched 17 PCF team science Challenge Awards. PCF advocates for greater awareness of prostate cancer and more efficient investment of governmental research funds supporting transformational cancer research. Prostate Cancer Foundation efforts over 19 years have helped produce a 20-fold increase in government funding for prostate cancer and fast-forward research on research on four new Food and Drug Administration (FDA) drugs for advanced prostate cancer in the past two years.
More information about PCF can be found at pcf.org.
The American Association for Cancer Research
Founded in 1907, the American Association for Cancer Research (AACR) is the world's first and largest professional organization dedicated to advancing cancer research and its mission to prevent and cure cancer. AACR's membership includes 34,000 laboratory, translational and clinical researchers; population scientists; other health care professionals; and cancer advocates residing in more than 90 countries. The AACR marshals the full spectrum of expertise of the cancer community to accelerate progress in the prevention, biology, diagnosis and treatment of cancer by annually convening more than 20 conferences and educational workshops, the largest of which is the AACR Annual Meeting with more than 18,000 attendees. In addition, the AACR publishes seven peer-reviewed scientific journals and a magazine for cancer survivors, patients and their caregivers. The AACR funds meritorious research directly as well as in cooperation with numerous cancer organizations. As the Scientific Partner of Stand Up To Cancer, the AACR provides expert peer review, grants administration and scientific oversight of individual and team science grants in cancer research that have the potential for patient benefit. The AACR actively communicates with legislators and policymakers about the value of cancer research and related biomedical science in saving lives from cancer.
For more information about the AACR, visit www.AACR.org.