Members Login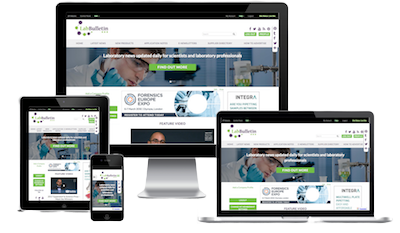 Monthly Newsletter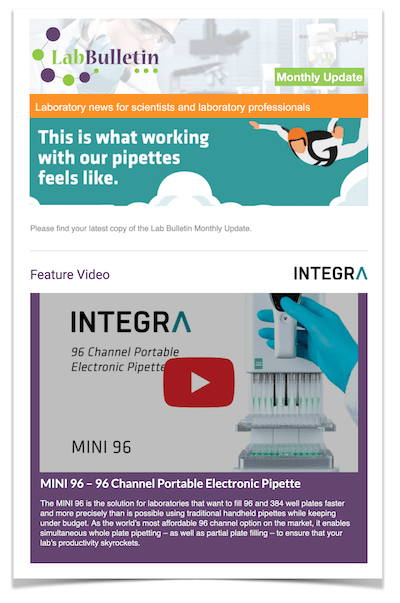 Special Offers and Promotions
Microscopy | Image Analysis
Sygnature Discovery selected as an SME Partner in €196 Million European Lead Factory, the pan-European Drug Discovery Platform
publication date:
Feb 22, 2013
|
author/source:
Sygnature Discovery Limited
Major pharmaceutical companies, small and medium-sized enterprises (SMEs) and academia join forces in an IMI-supported Public Private Partnership (PPP) to accelerate early drug discovery and so address the ever-increasing need for innovative therapeutics to tackle unmet medical needs

The European Lead Factory, a novel platform for innovative drug discovery, was launched today by an international consortium of 30 partners. This partnership, the first of its kind, is supported by the Innovative Medicines Initiative (IMI) and creates unprecedented opportunities for the discovery of new medicines by providing public partners with an 'industry-like' discovery platform to translate cutting-edge academic research into high-quality drug lead molecules on a scale and speed that was not possible previously.
This will be made possible in part through access to an exceptional collection of small molecules. Part of this collection will be contributed by pharmaceutical companies, and the other part will be a newly synthesised compound collection built by the SMEs and academic institutions using the integrated knowledge of all consortium partners and through open innovation and crowd sourcing. Screening of this compound collection will be performed within the pharmaceutical companies and by a newly-established European Screening Centre. Stakeholders, including patient organisations and global health initiatives, are invited to contribute their knowledge and networks to the consortium to elevate the outcome of the early drug discovery process and to be part of the establishment of a new sustainable platform for early drug discovery.
Pharmaceutical companies have vast libraries of compounds which can be screened in the hunt for potential medicines. Usually, access to these compound libraries is highly restricted. As part of the European Lead Factory, the 7 participating pharmaceutical companies will contribute at least 300,000 chemical compounds from their corporate chemical collections. A library of an estimated additional 200,000 novel compounds will be developed jointly by academia and SMEs. Together, the two libraries will form a Joint European Compound Collection consisting of up to half-a-million compounds that will be accessible to all project partners and to public organisations offering promising new targets for drug discovery screening. These target proposals will be selected through competitive calls.
The chemistry part of the consortium consists of 5 SMEs (Sygnature Discovery Ltd. (UK), Syncom B.V. (The Netherlands), Edelris S.A.S (France), Mercachem B.V. (The Netherlands) and Taros Chemicals GmbH & Co KG (Germany)) aiming to contribute an estimated 200,000 novel compounds to the Joint Compound Collection. Therefore, proposals will be submitted to a transparent selection and validation process addressing several criteria such as novelty, diversity potential, innovative design, synthetic tractability and other. Once approved, the SMEs together with the academic institutions will seamlessly translate successful scaffolds into high quality compound libraries to be shipped to the consortium's HTS facilities.
An equally important part of the European Lead Factory is the European Screening Centre, which will assist public contributors of novel targets in the development of tests amenable to the requirements of industrialised screening methodology. Both the sites in Scotland and the Netherlands will run state-of-the art-facilities for compound logistics and high-throughput screening to respectively handle the 500,000-strong compound library and to evaluate new compounds that are active against the novel targets.
The total budget for the project amounts to around €196 million. Of this, €80 million comes from the European Commission's Seventh Framework Programme for Research (FP7), and €91 million is provided as in-kind contributions from the participating companies that are members of the European Federation of Pharmaceutical Industries and Associations (EFPIA). The remaining €25 million comes from other contributions from the non-EFPIA participants.
If the project proves successful during its initial 5 year funding period, the European Screening Centre and the teams of SMEs, and academic institutions aim for a sustainable role in drug discovery and the future growth of drug development in Europe.
Dr Simon Hirst, Chief Executive Officer, Sygnature Discovery said: "Sygnature is delighted to be a part of this unique and historic collaboration. The combination of excellent academic science with industrial drug discovery know how has been a long term objective of Sygnature Discovery and it is excellent news that we will be working closely with our colleagues at the University of Nottingham, BioCity Scotland and others. This initiative has the potential to be transformational for drug discovery in Europe and should create a new engine for modern discovery. Long-term benefits will hopefully include improved medicines and a strong industrial-academic network with unique expertise."

About the Innovative Medicines Initiative
The Innovative Medicines Initiative (IMI) is the world's largest public-private partnership in health. IMI is improving the environment for pharmaceutical innovation in Europe by engaging and supporting networks of industrial and academic experts in collaborative research projects. The European Union contributes €1 billion to the IMI research programme, and this is matched by in kind contributions worth at least another €1 billion from the member companies of the European Federation of Pharmaceutical Industries and Associations (EFPIA). The Innovative Medicines Initiative currently supports 40 projects, many of which are already producing impressive results. The projects all address major bottlenecks in drug development, and so will accelerate the development of safer and more effective treatments for patients. More info on IMI: www.imi.europa.eu
The research leading to these results has received support from the Innovative Medicines Initiative Joint Undertaking under grant agreement n° 115489, resources of which are composed of financial contribution from the European Union's Seventh Framework Programme (FP7/2007-2013) and EFPIA companies' in kind contribution.
More information:www.imi.europa.eu/content/european-lead-factory

About Sygnature Discovery
Sygnature Discovery, founded in 2004 in Nottingham, UK, is a leading provider of integrated drug discovery services to pharmaceutical companies, biotechs and academics located in the UK, mainland Europe and the USA. Through its unique 'federated' CRO model, Sygnature undertakes complete drug discovery programmes and hit finding, hit-to-lead and lead optimisation projects for its clients. The company employs nearly 70 laboratory-based, industry-experienced PhD medicinal chemists, computational chemists and in vitro biologists. Sygnature has strategic alliances with Cyprotex Discovery (ADME/toxicology), Saretius (pre-clinical pain/CNS and metabolic disease models), Pneumolabs (pre-clinical respiratory models), Horizon Discovery (X-ManTM isogenic cell lines) and ChanTest (ion channel experts) to facilitate the delivery of top quality drug discovery services to its clients.
More information on Sygnature Discovery: www.sygnaturediscovery.com
---