Members Login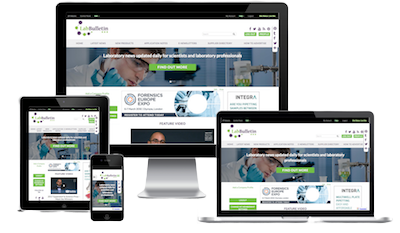 Monthly Newsletter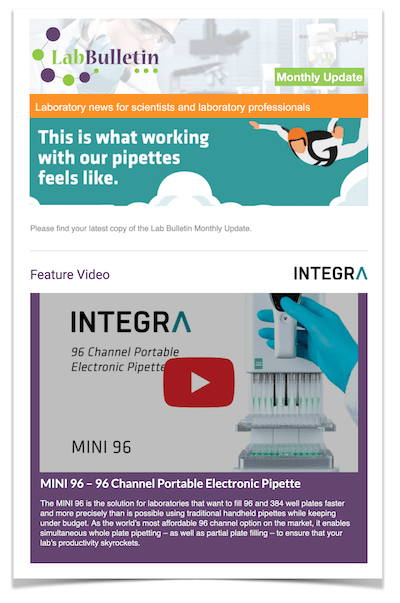 Special Offers and Promotions
Microscopy | Image Analysis
Sygnature Discovery and Saretius Establish Strategic Alliance
publication date:
Nov 3, 2011
|
author/source:
Sygnature Discovery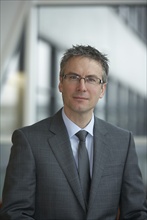 Sygnature Discovery, a leading provider of integrated drug discovery services to the pharmaceutical industry, and Saretius, a pre-clinical experimental services company offering 'gold standard' techniques in pain, metabolic and CNS disorders, inflammatory disease and
in vivo
pharmacokinetics, today announced they have entered into a strategic alliance. Under the terms of the agreement, Sygnature and Saretius will collaborate to provide a fully-integrated drug discovery service to accelerate clients' drug discovery programmes into development. This alliance will thereby complement Sygnature's existing agreement with Cyprotex Discovery, a centre of excellence for
in vitro
ADME/toxicology.
Dr Guy Kennett, Director at Saretius said, "Over the past 7 years, Sygnature has established a reputation for high-quality science and for the intellectual input they contribute into integrated drug discovery projects. Our alliance will bring together the complementary skills of Sygnature, a centre of excellence for medicinal chemistry-driven drug discovery with an impressive track record of success, and those of Saretius, a centre of excellence for pre-clinical experimental and consultancy services. While Saretius will continue to provide pre-clinical services independently, it will now also be able to contribute to fully integrated drug discovery projects through this alliance. Working closely together on pain, CNS, metabolic or inflammatory disease discovery projects, we are confident that Saretius and Sygnature can advance projects quickly and effectively. We are therefore very pleased to have entered into a strategic alliance with Sygnature."
Commenting on the new strategic alliance, Dr Simon Hirst, Sygnature's CEO said, "Saretius has gained an excellent reputation as a company which provides translational pre-clinical experimental and associated consultancy services. The founding Directors each have 20-25 years of drug discovery and development experience in the pharmaceutical industry. They have initiated and led numerous multi-disciplinary projects which successfully progressed compounds from target validation and early stage drug discovery to clinical development, across a range of therapeutic indications. With this new strategic alliance agreement in place, Sygnature can offer its customers an integrated drug discovery service where novel compounds are designed, synthesised and screened at Sygnature, assessed at Cyprotex for their metabolic liability and toxicity, and tested at Saretius in disease relevant models with an emphasis on establishing translational pharmacokinetic (PK) and pharmacodynamic (PD) relationships. This powerful combination will speed-up the design-make-test cycle and help advance our clients' drug discovery projects towards development."
About Sygnature Discovery
Sygnature Discovery is a leading UK-based provider of integrated drug discovery services. Sygnature employs over 50 laboratory-based medicinal chemists and
in vitro
biologists in its modern, purpose-built facility in BioCity Nottingham. Most of these scientists have PhDs and many have 10-22 years drug discovery experience with companies such as AstraZeneca, Pfizer, Merck and OSI Pharmaceuticals. Sygnature's industry-experienced team adds considerable value to clients' discovery programmes by undertaking complete drug discovery projects and key elements of the drug discovery process, such as hit finding, hit-to-lead and lead optimisation. Sygnature's scientists also provide significant intellectual input into clients' projects; thereby generating novel intellectual property. Key areas of expertise include medicinal and computational chemistry, bioscience and ADME/toxicity (through a strategic alliance with Cyprotex Discovery). For more information, go to:
www.sygnaturediscovery.com
.
About Saretius
Saretius is a UK-based company offering pre-clinical experimental services required by the drug discovery process, in a highly-integrated fashion. Therapeutic areas covered by Saretius are pain, metabolic and CNS disorders and inflammatory disease. Saretius offers a unique service by integrating efficacy testing, therapeutic index, pharmacokinetics (PK) and pharmacodynamics (PD). This highly-integrated approach helps to accelerate the drug discovery process and reduce risk in drug development by identifying PK/PD relationships. The appropriate level of integration is determined by our customers, who range from small biotech to large multi-national pharmaceutical companies. For more information, go to
www.saretius.com
.