Members Login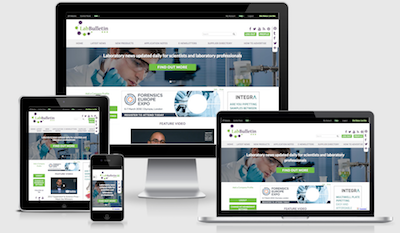 Monthly Newsletter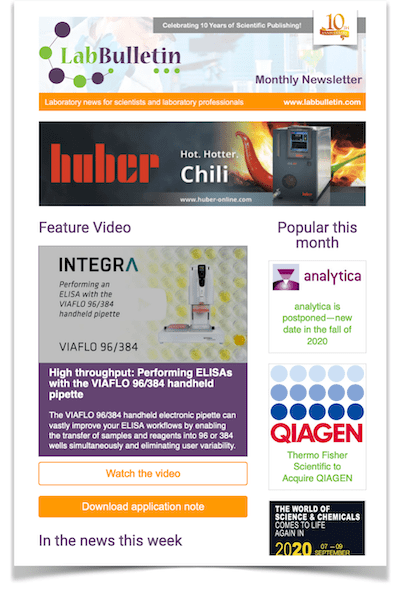 American Chemical Society honors educators making sustainability part of the education of tomorrow's scientists
publication date:
Jun 3, 2013
|
author/source:
American Chemical Society
The American Chemical Society (ACS) has honored five individuals and teams who have incorporated concepts of sustainability into the chemistry education curricula for future scientists.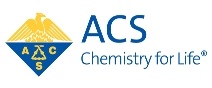 As part of ACS' mission to "advance the broader chemistry enterprise and its practitioners for the benefit of Earth and its people," the Society's Committee on Environmental Improvement (CEI) has recognized individuals or groups who have made exemplary contributions to the incorporation of sustainability in chemical education. The ACS is especially pleased to note that these awards reflect improvements at all levels of education from K-12 to community colleges to graduate degree programs.
"Developing sustainable, chemical solutions to everyday problems — whether they be polymer coatings for solar panels, efficient vehicle batteries that will store energy or methods for purifying drinking water — these discoveries require new ways of thinking," said ACS President Marinda Li Wu, Ph.D. "ACS is proud to announce that leading chemistry educators are stimulating the next generation of scientists to think in new ways to develop new, environmentally sensitive products and processes so that our Earth can continue to sustain us all."
The winners of the ACS-CEI Award for Incorporation of Sustainability into Chemistry Education:
Richard H. Jarmon, Ph.D., College of DuPage, Glen Ellyn, Ill.
Andrew Jorgensen, Ph.D., University of Toledo, Toledo, Ohio
Resa Kelly, Ph.D., San Jose State University, San Jose, Calif.
Cristina Chang, San Jose State University, San Jose, Calif.
Natalia Pavlovna Tarasova, Ph.D., D. Mendeleev University of Chemical Technology of Russia, Moscow, Russia
Joseph R. Vincente, East Side Community High School, New York, N.Y.
Andrea Swenson, East Side Community High School, New York, N.Y.
---
Summaries of Projects
Richard Jarman, a professor of chemistry at the College of DuPage (COD), has involved the college in a collaborative project based on the development of a sustainable-energy Green Fuels Depot (GFD) in the city of Naperville, Ill. Other partners included Packer Engineering and Argonne National Laboratory. The GFD project aims to demonstrate that it is possible to design and operate renewable energy reclamation technologies that transform yard waste into various energy streams for use in local communities. The goal is for communities to become self-sufficient in transportation energy using cost-effective technologies to convert yard waste to fuels. Compared with solar and wind technologies, biomass offers a greater opportunity for the role of chemistry in generating and providing renewable energy. Jarman has further extended his role in this project by incorporating lessons learned from this project into the chemistry curriculua of the introductory courses he teaches at COD.
Andy Jorgensen serves as associate professor of chemistry and adjunct associate professor of environmental sciences at the University of Toledo. With grant support from NASA and NSF, he has developed a presentation on climate change, utilizing peer-reviewed materials, which he has given more than 50 times in three years. The talk uses personal response devices to probe the knowledge and opinions of audience members, which allows greater participation by attendees and increases the impact of the message. He has delivered his talk to chemistry students at the middle and high school level, teachers, ACS local sections, general public audiences, a seniors group and faith-based communities, reaching more than 2,000 attendees.
Resa Kelly and Cristina Chang, an associate professor of chemistry and a master's candidate, respectively, at San Jose State University, led programs to help shape curricula for K-12 science teachers. Kelly conducted a study to see how 10 pre-service teachers — i.e., those training to become teachers — might conceptualize and develop lesson plans that incorporate sustainability issues into their subject-specific unit plans for chemistry, biology, physics, physical science and ecology. Chang conducted a study that focused specifically on a group of science teachers enrolled in a summer workshop on environmental issues. She evaluated how well the teachers understood three key components of sustainability as portrayed in short videos. By sharing the results of these studies, both present and future teachers were encouraged to consider their role in transforming education to foster a greater understanding of sustainability.
Natalia Pavlovna Tarasova serves as the director of the Institute for the Problems of Sustainable Development at the D. Mendeleev University of Chemical Technology of Russia. Among her many accomplishments, Tarasova has overseen the development and integration of a special course, "Problems of Sustainable Development," into the curricula of all departments and institutions of D. Mendeleev University of Chemical Technology of Russia. The course is taught to all students during their second year for 108 hours, of which 36 hours are dedicated to lecture and 72 hours to practical and individual work. The Institute for Problems of Sustainable Development works in close cooperation with the UNESCO Centre of Chemistry and Education and serves as an experimental testing ground for new educational methods and curricula.
Joseph Vincente and Andrea Swenson, a 10th grade chemistry teacher and the school librarian, respectively, at East Side Community High School in New York City, taught students how to take their traditional research papers and develop three-minute Public Service Announcement videos that highlighted water sustainability issues. Their videos had to include the following elements: an issue related to water sustainability, a chemistry connection, impacts on the "3 E's" of sustainability (environment, economy and social equity), a solution to the problem and a clear call to action. In order to create an informative and effective video, students have to learn both in-depth knowledge about the chemistry of water and its unique properties, and how to storyboard and script scenes to communicate effectively. Some videos have been posted to www.schooltube.com/organization/220795.
---
About The American Chemical Society
The American Chemical Society is a nonprofit organization chartered by the U.S. Congress. With more than 163,000 members, ACS is the world's largest scientific society and a global leader in providing access to chemistry-related research through its multiple databases, peer-reviewed journals and scientific conferences. Its main offices are in Washington, D.C. and Columbus, Ohio.
---
more about the The American Chemical Society
---