Members Login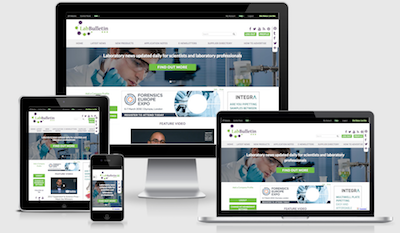 Monthly Newsletter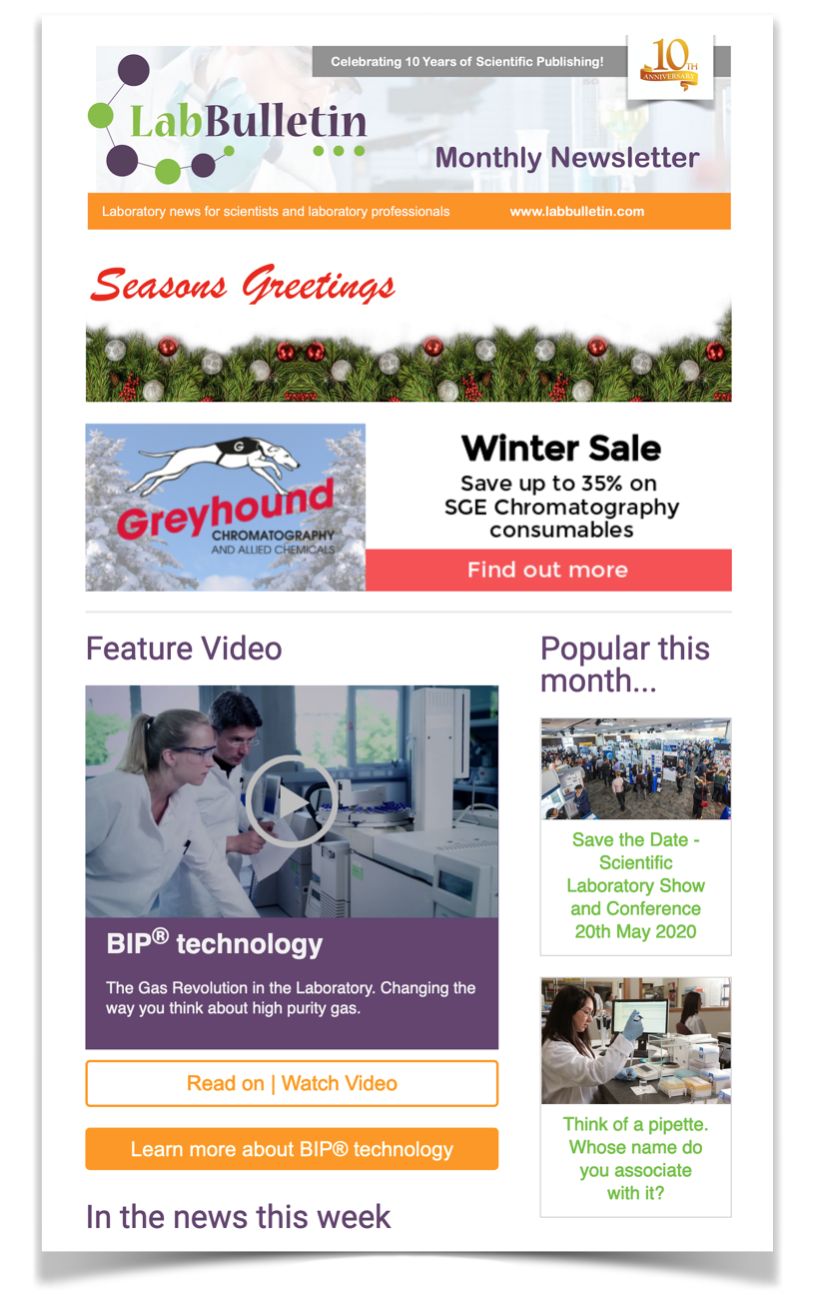 New HALO-2 Peptide Columns: The Sharpest LC Tool for the Sharpest LC Peaks
publication date:
Feb 23, 2016
|
Advanced Materials Technology have launched a new tool in the BioClass Fused-Core HPLC/UHPLC columns family specifically designed for fast, high-resolution separations of peptides.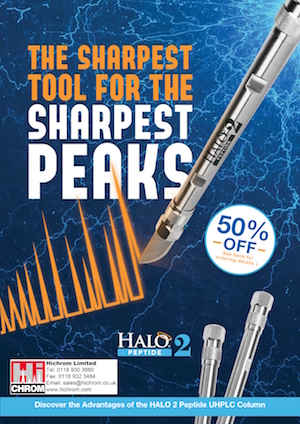 These HALO-2 Peptide columns are packed with 2 µm "core-shell" type particles having an optimised pore size of 160 Å. This provides greater separation efficiencies for these types of biomolecules.
HALO-2 Peptide columns offer many advantages including:-
High speed and efficiency
Lower operating pressures
High resolution separations
The improved quality of peak resolutions coupled with the productivity gains offered with this new material will provide you with what you need to maximise your lab's performance.

For a limited period only purchase any HALO-2 Peptide Fused-Core column from Hichrom and receive 50% off the list price! There has never been a better time to try HALO original Fused-core HPLC/UHPLC columns.
The full HALO BioClass range includes HALO Protein, HALO Peptide and HALO Glycan columns. HALO Protein columns are especially suited to work involving intact proteins, monoclonal antibodies (mAbs), biosimilars and other large biomolecules such as pegylated proteins and antibody drug conjugates (ADCs). HALO Peptide columns are designed for fast high resolution separation of peptides including peptide mapping (analysis of enzyme digest) for characterisation and monitoring of synthetic protein drugs and the analysis of therapeutic peptides and peptide biomarkers (protein surrogates). HALO Glycan columns are ideal for the HILIC separation of oligosaccharides, and particularly, of released and labelled glycans from glycoproteins and proteoglycans.
HALO literature containing technical details of all products is available on request from Hichrom.
For further information on HALO-2 Peptide Fused-Core columns or any HALO product +44(0)1189 303660 or technical@hichrom.co.uk
---
---