Members Login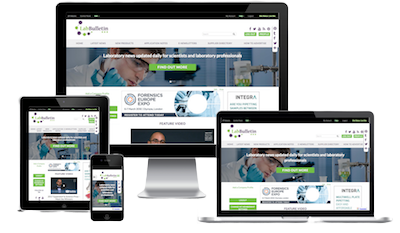 Monthly Newsletter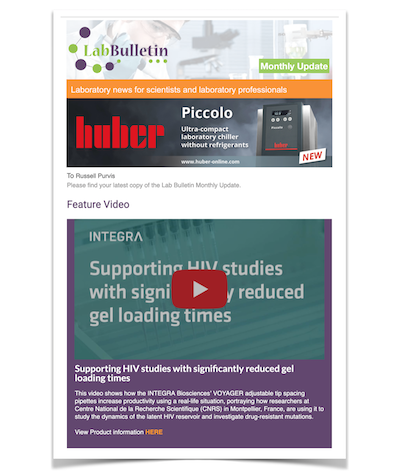 Special Offers and Promotions
Microscopy | Image Analysis
Analytik Report on the Use of Raman Materials Analysis Looks to Make Lasting Contribution to Archaeology and Conservation at the University of Glasgow
publication date:
Dec 21, 2017
|
author/source:
Analytik Ltd
Analytik, leading suppliers of innovative analytical instrumentation, are pleased to announce that Scottish researchers from the University of Glasgow have turned to Raman analytical technology to gain a better understanding of the use of colour in Roman sculpture.
Dr Louisa Campbell is researching Paints and Pigments In the Past (PPIP) in her role as Postdoctoral Fellow in Archaeology at the University of Glasgow, a project part-funded by Historic Environment Scotland's Archaeology Programme.
The project team aims to analyse and identify the compounds in pigments used on Roman sculpture, with a focus on distance stones from the Antonine Wall. Most of the examples available were discovered between the 17th and 19th centuries, and are on display at the Hunterian Museum at the University of Glasgow. Dr Campbell confirms "the Antonine Wall distance stones are a unique and incredibly rich resource that provide valuable information on the Roman Legions who constructed Rome's north-western frontier across the Clyde-Forth isthmus during the 2nd Century and, in many instances, how much of the Wall each Legion built. Many also contain exquisitely carved scenes of combat, religious practice and architecture. It is likely that the sculptures were originally painted for maximum impact, but post-depositional processes have impacted some of the surfaces leaving only trace elements of their original pigments. The central aim of the project is, therefore, to identify the pigments originally applied and then to recreate an authentic palette of colours to enable them to be digitally reconstructed. It's an incredibly exciting opportunity to work with the Hunterian collections and, critically, the use of cutting-edge scientific instruments allows us to undertake non-destructive analysis of important cultural objects."
Dr Campbell had previously used p-XRF technology for her analysis which began with sampling of a distance slab that had been repainted in 16th century and installed into a dramatic setting in Dunnottar Castle, Stonehaven. She is supporting the work with Raman technology to draw comparison between the data and to reach a better understanding of the chemical and mineral compounds which the original pigments comprised.
She has just completed a period of intensive data gathering using a SciAps Inspector Raman® handheld materials identification system on short-term loan from Analytik UK, SciAps' official distributors in the United Kingdom and Ireland. This unique instrument enables one micron Raman material discrimination which can increase the number of samples identified by eliminating unwanted samples and background fluorescence.
Thanks to the highly portable character of the SciAps Inspector, Dr Campbell has also been able to visit other collections for sampling, including the National Museum of Scotland in Edinburgh, the Yorkshire Museum in York and the Great North Museum in Newcastle upon Tyne.
Patricia Weeks, World Heritage Site Coordinator for Historic Environment Scotland said: "This is a great example of an archaeological project using new technology to provide an insight into the use of colour in the Roman World. It helps us to reconstruct, and better understand, what these monuments would have looked like when they were first displayed. The results of Louisa's work will allow us to consider the wide range of colours that may once have decorate these stones, and will help to inform digital and physical reconstructions of carved stones from the Antoine Wall as part of a wider Heritage Lottery Fund bid."
Dr Campbell expects to have developed some initial conclusions by early 2018 and will publish her findings for peer review once complete.
---
---
---