Members Login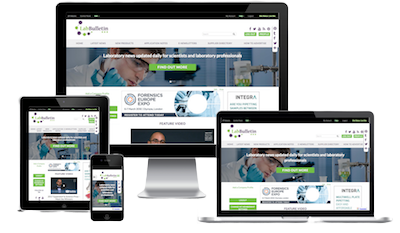 Monthly Newsletter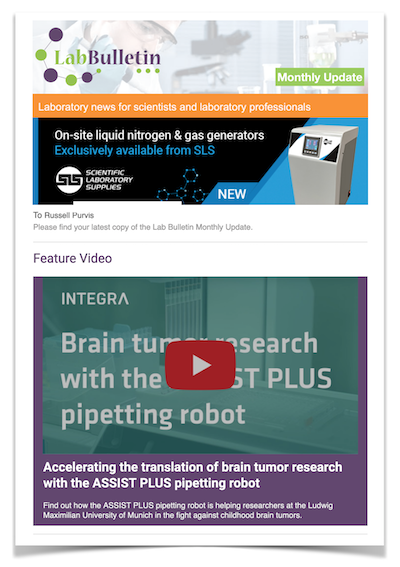 Special Offers and Promotions
Microscopy | Image Analysis
CLSI Releases a New Clinical Chemistry Document on Liquid Chromatography-Mass Spectrometry Methods
publication date:
Nov 28, 2014
|
author/source:
Clinical and Laboratory Standards Institute
The Clinical and Laboratory Standards Institute (CLSI) has released a new document, Liquid Chromatography-Mass Spectrometry Methods; Approved Guideline (C62-A).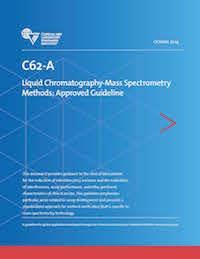 This document provides guidance to the clinical laboratorian for the reduction of interlaboratory variance and the evaluation of interferences, assay performance, and other pertinent characteristics of clinical assays. C62-A emphasizes particular areas related to assay development and presents a standardized approach for method verification that is specific to mass spectrometry (MS) technology.
This document provides guidance for the development and verification of liquid chromatography-mass spectrometry (LC-MS) methods in the clinical laboratory.
C62-A is intended to serve not only as a companion to CLSI document Mass Spectrometry in the Clinical Laboratory: General Principles and Guidance; Approved Guideline (C50-A), which serves as excellent general guidance for MS in the clinical laboratory, but also to provide an enhanced focus on methods, best practices, and instrumentation related to LC-MS, which is emerging as the most common approach to clinical analyses. This document is also intended to be a resource for instrument manufacturers, manufacturers of LC-MS reagents, regulatory agencies, and educators, as well as individuals responsible for developing laboratory standards and policy.
"This document will be useful as a guide for best practices in LC-MS method development and will provide a template for robust verification of LC-MS methods before implementation. Hopefully, the widespread implementation of this guideline will move the field toward harmonization of clinical LC-MS assays for various analytes," notes William Clarke, PhD, MBA, DABCC, C62-A Document Development Committee Chairholder, and Associate Professor of Pathology and Director of Clinical Toxicology and Point-of-Care Testing at Johns Hopkins University of Medicine, Baltimore, Maryland, USA.
---
---