Members Login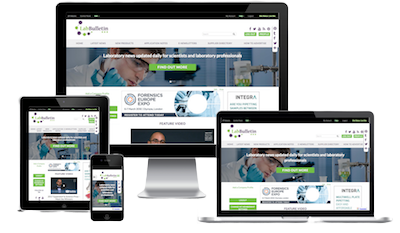 Monthly Newsletter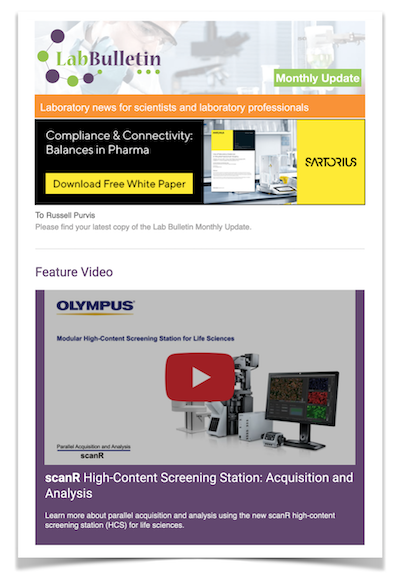 Special Offers and Promotions
Microscopy | Image Analysis
Continuous Roll Microplate Heat Sealer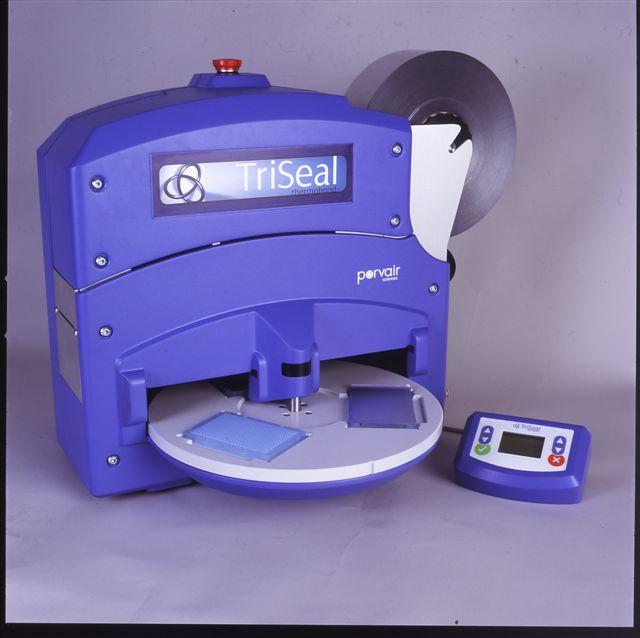 The TriSeal Pro from Porvair Sciences Ltd. is a new budget-priced continuous roll microplate heat sealer optimised for medium to high throughput plate sealing applications.
Designed to produce an accurate and tight seal on any SBS proposed standard microplate from a thin PCR plate to Deep Well plates - TriSeal Pro includes a 610 metre sealing film roll enabling up to 5,000 plates to be sealed without intervention. Benefiting from a unique turntable design, which allows simultaneous loading, unloading and sealing TriSeal Pro is able to achieve plate sealing productivity of 3 plates per minute.
The TriSeal Pro provides precisely adjustable temperature control from 50ºC up to 185ºC enabling it to operate optimally with most foil and film seals. Pneumatically operated, the robust and reliable TriSeal Pro requires only compressed air and mains voltage for routine high-throughput operation.
TriSeal pro has been designed for stand-alone operation - but may be integrated via its RS232 port with most robotic plate stackers and automated equipment lines. In stand-alone mode a portable keypad/display unit that allows user definable settings to be saved and recalled for later use provides intuitive and simple control of the system.
Established in 1992, Porvair Sciences Ltd. expertise in microplate technology and manufacturing covers scientific fields including Life Sciences, Drug Discovery, Combinatorial Chemistry, Solid Phase Extraction, Protein Purification, High Throughput Screening, Proteomics and Genomics. Porvair Sciences Ltd. is a wholly owned subsidiary of Porvair plc.
For further information please contact Porvair Sciences Ltd. on telephone +44-1932-240255 or email
int.sales@porvair-sciences.com