Members Login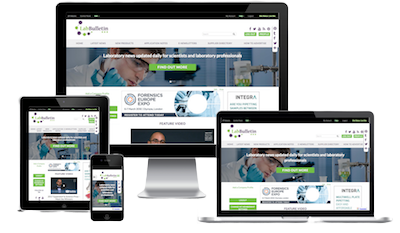 Monthly Newsletter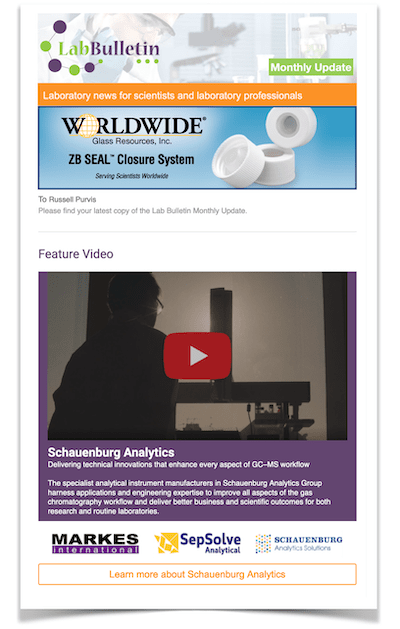 Special Offers and Promotions
Microscopy | Image Analysis
High-performance Liquid Chromatography (HPLC) Market by Product, Consumables, Application - Analysis & Global Forecast to 2021
publication date:
Apr 7, 2017
|
author/source:
Research and Markets
The demand for HPLC systems is increasing due to their growing requirement in the life sciences, pharmaceutical and diagnostic industries.

Due to their rising demand, manufacturers are focusing on developing better technologies that help researchers with high-quality analysis. Moreover, the high sensitivity and accuracy of HPLC techniques, growing popularity of LC-MS technique, growing importance of HPLC tests in drug approvals, and increasing life science R&D spending are the key factors driving the growth of the market. However, the high cost of HPLC systems is restraining the growth of the market to a certain extent.
The global HPLC market is segmented on the basis of product, application, and region. In 2016, North America is expected to account for the largest share of the global HPLC market, followed by Europe, Asia-Pacific, and the Rest of the World (RoW). Asia-Pacific is projected to have the highest growth rate in the forecast period. The high growth rate of this segment can be attributed to factors such as growth in biomedical and medical research in Japan, strategic expansions by key players in China, increasing government initiatives and growing pharmaceutical industry in India, and the favorable regulatory scenario in New Zealand and Australia.
The market witnesses high competitive intensity, as there are several big and many small firms with similar product offerings. These companies adopt various strategies (product launches, expansions, agreements, partnerships, collaborations, acquisitions, alliances, and product enhancements) to increase their market shares and establish a strong foothold in the global market.
In-depth interviews were conducted with CEOs, Sales and Marketing Directors, other innovation and technology directors, and executives from various key organizations operating in the HPLC marketplace.
By Company Type: Tier 1: 31%, Tier 2: 40%, Tier 3: 29%
By Designation: Director Level: 37%, C-level: 40%, Others: 43%
By Region: North America: 31%, Europe: 26%, APAC: 29%, RoW: 14%
Key players in the global HPLC market include Waters Corporation (U.S.), Agilent Technologies (U.S.), Shimadzu Corporation (Japan), Thermo Fisher Scientific Inc. (U.S.), GE Healthcare (U.S.), PerkinElmer, Inc. (U.S.), Bio-Rad Laboratories, Inc. (U.S.), Gilson, Inc. (U.S.), Phenomenex, Inc. (U.S.), and JASCO, Inc. (U.S.).
Reasons to Buy the Report:
The report will enrich both established firms as well as new entrants/smaller firms to gauge the pulse of the market, which in turn helps firms to garner a greater market share. Firms purchasing the report could use any one or a combination of the below-mentioned five strategies (market penetration, product development/innovation, market development, market diversification, and competitive assessment) for strengthening their market shares.
The report provides insights on the following pointers:
Market Penetration: Comprehensive information on the products and services offered by top players in the HPLC market. The report analyzes the HPLC market by product, application, and region.
Product Development/Innovation: Detailed insights on upcoming technologies, research and development activities, and product launches in the HPLC market
Market Development: Comprehensive information about lucrative emerging markets. The report analyzes the markets for HPLC systems across regions
Market Diversification: Exhaustive information about new products, untapped regions, recent developments, and investments in the HPLC market
Competitive Assessment: In-depth assessment of market shares, strategies, products, and distribution networks of the leading players in the HPLC market
Companies Mentioned:
Agilent Technologies, Inc.
Bio-Rad Laboratories, Inc.
GE Healthcare
Gilson, Inc.
Jasco, Inc.
Perkinelmer, Inc.
Phenomenex, Inc.
Shimadzu Corporation
Thermo Fisher Scientific Inc.
Waters Corporation
---
more about research and markets
---