Members Login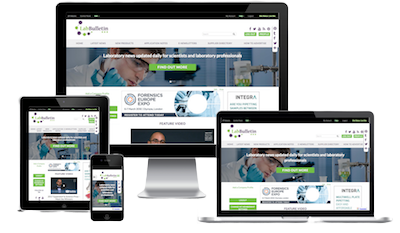 Monthly Newsletter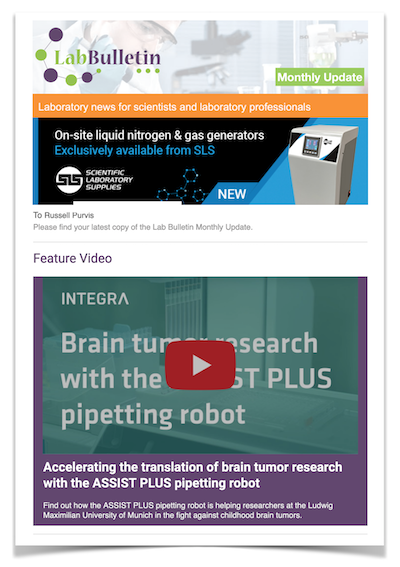 Special Offers and Promotions
Microscopy | Image Analysis
Human DNA Experiment Uses 200k Digital Array Chip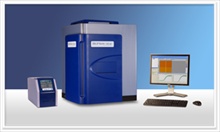 Fluidigm Europe has announced a new technical report that describes experimentation on a normal human genomic DNA sample using a prototype 200k Digital Array Chip on a modified BioMark
TM
System.
Fluidigm's commercial Digital Array chips provide a flexible and robust platform to perform digital PCR and have been used in sample quantitation, rare mutation detection, haplotyping, and copy number variation studies. The new 200k chip prototype is more powerful and enables an even more precise and accurate measurement of target copy number.
Two forms of commercial Digital Array chips are currently available, which have configurations known as 12.765 and 48.770 (with 9,180 and 36,960 reaction chambers each). In this new report the authors show a prototype 200,000 chamber version of the Fluidigm Digital Array chip and demonstrate that the experimental process is further simplified and the copy numbers of two single copy genes (RnaseP and RPP30) can be measured at a much greater accuracy.
The BioMark HD system is the latest and most advanced real-time PCR system developed by Fluidigm. The system provides you with the ability to use a wide variety of sample types, multiple chemistry choices, and an industry leading degree of flexibility. The system offers unparalleled throughput for real-time PCR and digital PCR, integrating thermal cycling and fluorescence detection on Integrated Fluidic Circuits (IFCs). The BioMark system used for the 200k chip experiments was modified by the addition of a higher resolution CCD camera.
A copy of the technical poster may be downloaded from
www.fluidigm.com/home/fluidigm/Posters/Poster_AMN_2011_200K_dPCR.pdf
or is available on request by contacting
info-europe@fluidigm.com
.
Fluidigm (NASDAQ:FLDM) develops, manufactures and markets microfluidic systems for growth markets in the life science and agricultural biotechnology, or Ag-Bio, industries. Fluidigm's proprietary microfluidic systems consist of instruments and consumables, including chips and reagents. These systems are designed to significantly simplify experimental workflow, increase throughput and reduce costs, while providing the excellent data quality demanded by customers. Fluidigm actively markets three microfluidic systems including eight different commercial chips to leading pharmaceutical and biotechnology companies, academic institutions and Ag-Bio companies. For more information, please visit
www.fluidigm.com
.
* Fluidigm, the Fluidigm logo, BioMark, Access Array, Dynamic Array, Digital Array, FC1, Topaz, and NanoFlex are trademarks or registered trademarks of Fluidigm Corporation