Members Login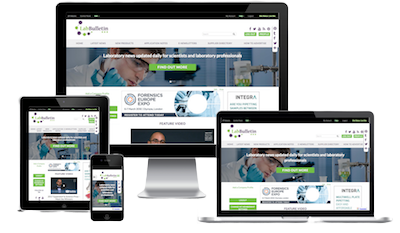 Monthly Newsletter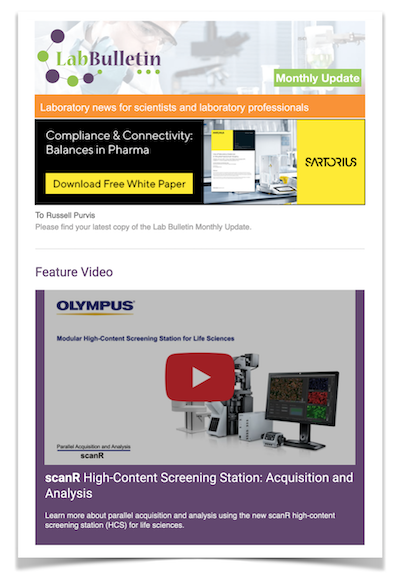 Special Offers and Promotions
Microscopy | Image Analysis
Introducing OmniSep Packed Columns by Omnifit Labware

---
OmniSep™ packed columns are cost-effective turnkey chromatography labware that save technicians the time-consuming, manual labor step of packing delicate, low-pressure liquid chromatography (LPLC) media in reusable glass column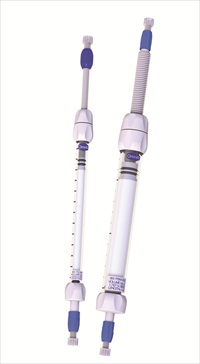 OmniSep™ adheres to rigorous standards for consistency and quality to ensure efficiency and repeatability in the laboratory
Commercial Equivalence
OmniSep™ media are manufactured to be commercially equivalent to leading agarose- and dextran-based media. OmniSep™ performance in the lab yields patterned results which will enable researchers to maintain existing protocols. For example, OmniSep™ D-25 media is manufactured to be commercially equivalent to Sephadex® G-25. When packed into 5 mL LPLC columns and tested side-by-side, OmniSep™ D-25 produces separations which are equivalent to Sephadex® G-25.
OmniSep™ offers columns packed with ten types of cross-linked agarose- and dextran-based media that are commonly used for preparative chromatography applications. OmniSep™ Dash A-Q, A-SP, A-DEAE and A-CM are designed for ion exchange (IEX) use. OmniSep™ Dash A-Phenyl, A-Octyl and A-Butyl are used for hydrophobic interaction (HIC). OmniSep™ Dash A is designed for size exclusion chromatography (SEC). OmniSep™ A-Ni (affinity) and OmniSep™ D (SEC) are desalting columns available in disposable 5mL and 1mL polypropylene packages.
The OmniSep™ media structure gives the adsorbent high chemical, physical and thermal stabilities, making it ideal for all stages of purification. The rigidity of the cross-linked media permits high volumetric flow rates resulting in fast separations with good resolution. OmniSep™ media are easy to use, and they tolerate the typical conditions of temperature, pH and chemical agents, including cleaning-in-place (CIP) reagents, routinely employed in biomolecule purification and separation processes.
OmniSep™ media are packed into Omnifit® Labware Benchmark™ glass columns, products long-known for quality and consistency in LPLC. Omnifit® Labware Benchmark™ columns are constructed of borosilicate glass with machined PE frits and PTFE end pieces, fixed on one end and adjustable on the other, for reliable, long-term use. Omnifit® Labware columns feature a trademark simple design, enabling high visibility and ease of use. They are offered in a range of sizes from 6.6 mm ID up to 25 mm ID by 150 mm length with 10 cm bed lengths. OmniSep™ A is available in a 10 mm ID desalting column with 30 cm bed length in addition to the disposable scout sizes.
Certification
OmniSep™ packed columns are tested and certified by media lot or individually by column for a modest additional fee. The test consists of injecting 200 ml of a test probe onto the column. The chromatogram produced by the test probe is then measured for efficiency and asymmetry. The results are compared against defined performance specifications. A QC certificate is included with each column shipment. Batch-tested columns will be the standard offering; if your application requires individual column certification, this will be available on request.
OmniSep™ packed columns and Omnifit® Labware precision chromatography columns are offered by Diba and distributed globally by Kinesis. Diba are specialists in fluid handling, with facilities in the US, the UK and Asia. Diba is a Halma company.

Sephadex® is a registered trademark of General Electric Company.
---
more about OmniSep™ packed columns
---
---