Members Login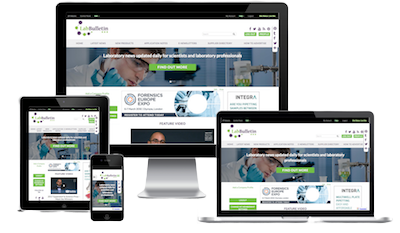 Monthly Newsletter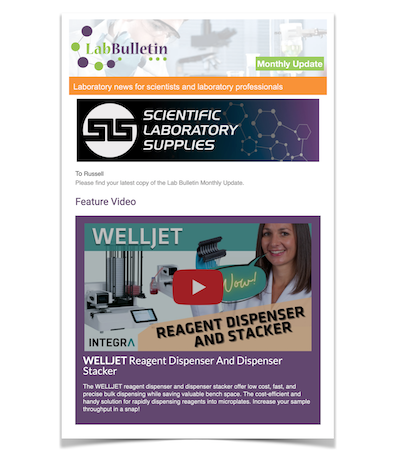 Special Offers and Promotions
Microscopy | Image Analysis
Lab901 and Biofortuna to collaborate on automated PCR Dx for HLA and Coeliac disease
Edinburgh – 16 November 2009 – Lab901 (Edinburgh, UK) and Biofortuna (Liverpool, UK) today announced that they will collaborate on the launch of an automated PCR Dx system for the rapid detection of certain HLA-related diseases such as coeliac disease. Lab901 will be optimising its automated ScreenTape® PCR diagnostics platform for use with Biofortuna's range of multiplex PCR diagnostics kits for the detection of Coeliac disease, and other HLA related disease such as reactive arthritis, diabetes and drug hypersensitivity.
Lab901's automated ScreenTape PCR diagnostics platform includes an instrument, pre-packed consumables and analysis software that automatically interprets results, simplifying and speeding up gel electrophoresis.
"We are delighted that Biofortuna have chosen to optimise kits for use on the increasingly popular ScreenTape platform", commented Richard Rowling, Lab901's Sales & Marketing Director. "ScreenTape has won acceptance globally for the automated detection, analysis and interpretation of highly multiplexed PCR diagnostic tests and we feel the addition of new content from Biofortuna will help both companies grow sales rapidly", he added.
Dr Mike Bunce, Biofortuna's CEO said "We are very excited about the launch of our first line of kits for Coeliac disease susceptibility and Abacavir hypersensitivity. Biofortuna's blend of easy-to-use one-step PCR technology and multiplexing capability means we are confident of quickly taking market share. Having evaluated several automated systems, we have chosen to work with Lab901 because of the ease-of-use, cost-effectiveness and reproducibility of the ScreenTape platform".
Financial terms were not disclosed.
About Lab901:

Lab901, based in Edinburgh, UK, is a leading laboratory automation company. Lab901 manufactures and markets the ScreenTape® analysis platform for the rapid and automated analysis of protein, RNA and DNA samples. Lab901 is active in markets including multiplex PCR diagnostics, SDS-PAGE analysis for protein/antibody production, RNA Q.C for DNA microarray analysis and sample prep Q.C for next-gen sequencing.
www.lab901.com
About the ScreenTape® System:
The ScreenTape® system is the first fully automated, walk-away solution for gel electrophoresis. Customers simply load their samples and the ScreenTape® consumable into the compact TapeStation® instrument and within one minute per sample, fully analysed results for DNA, RNA and protein samples are displayed.
About Biofortuna:
Liverpool based Biofortuna Ltd are providers of innovative clinical diagnostics. They design & develop genotyping and antibody screening tests and platforms for the clinical healthcare market, primarily within the healthcare markets of transplantation, haematology and pharmacogenomics.
About the Coeliac Test:
Biofortuna's genotyping tests are unique assays that combine multiplexing and a novel dried format that only requires addition of sample DNA prior to PCR. The test identifies six different polymorphisms associated with susceptibility to Coeliac Disease. The combination of multiplexing, rapid ScreenTape analysis and automated interpretation software improves the efficacy and accuracy of Coeliac Disease testing.