Members Login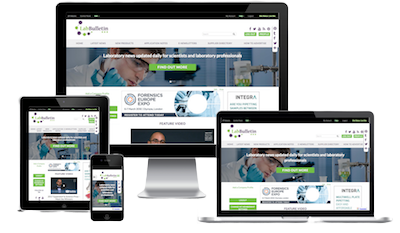 Monthly Newsletter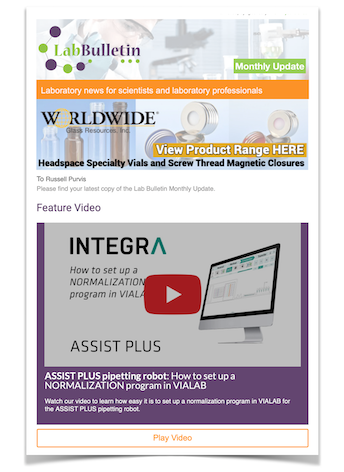 Special Offers and Promotions
Microscopy | Image Analysis
Company news: Market leaders in temperature controlled microscopy, Linkam Scientific Instruments, feature in BBC Horizon programme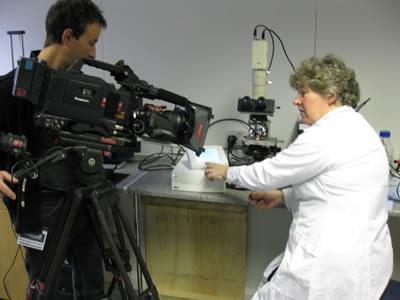 Heating and freezing stages are being used in thousands of laboratories worldwide. Applications are found in just about all scientific disciplines from materials to foods, from chemistry to physics and biology.
Linkam users, Kathy Groves and her team at Leatherhead Food Research have been filming with the BBC as part of a documentary to be aired in March. The documentary discusses the role of diet in evolution. Along with many recent TV documentaries, it is comparing the diets of previous generations with the modern day's human diet.
Our simian ancestors evolved a digestive tract to cope with a super high fibre diet of raw foods. These required a lot more energy to digest it thoroughly. Modern-day cooked food requires a lot less energy to digest and hence the changes in modern human beings.
The Linkam THMS600 stage is used at Leatherhead Food Research mounted on an Olympus microscope. The application on the programme was to show how the starch granules break down with increase in temperature. This human ability to breakdown starch has enabled us to eat and digest starchy foods that were otherwise unavailable as an energy source.
Now watch out to see Kathy and her team as they work on screen with the Linkam system.
Visit the
Linkam website
today and learn about the applications in the field of temperature controlled microscopy.