Members Login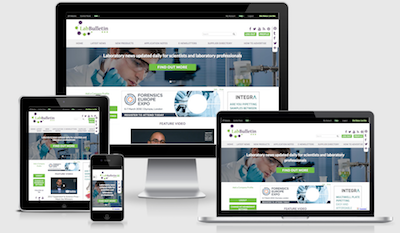 Monthly Newsletter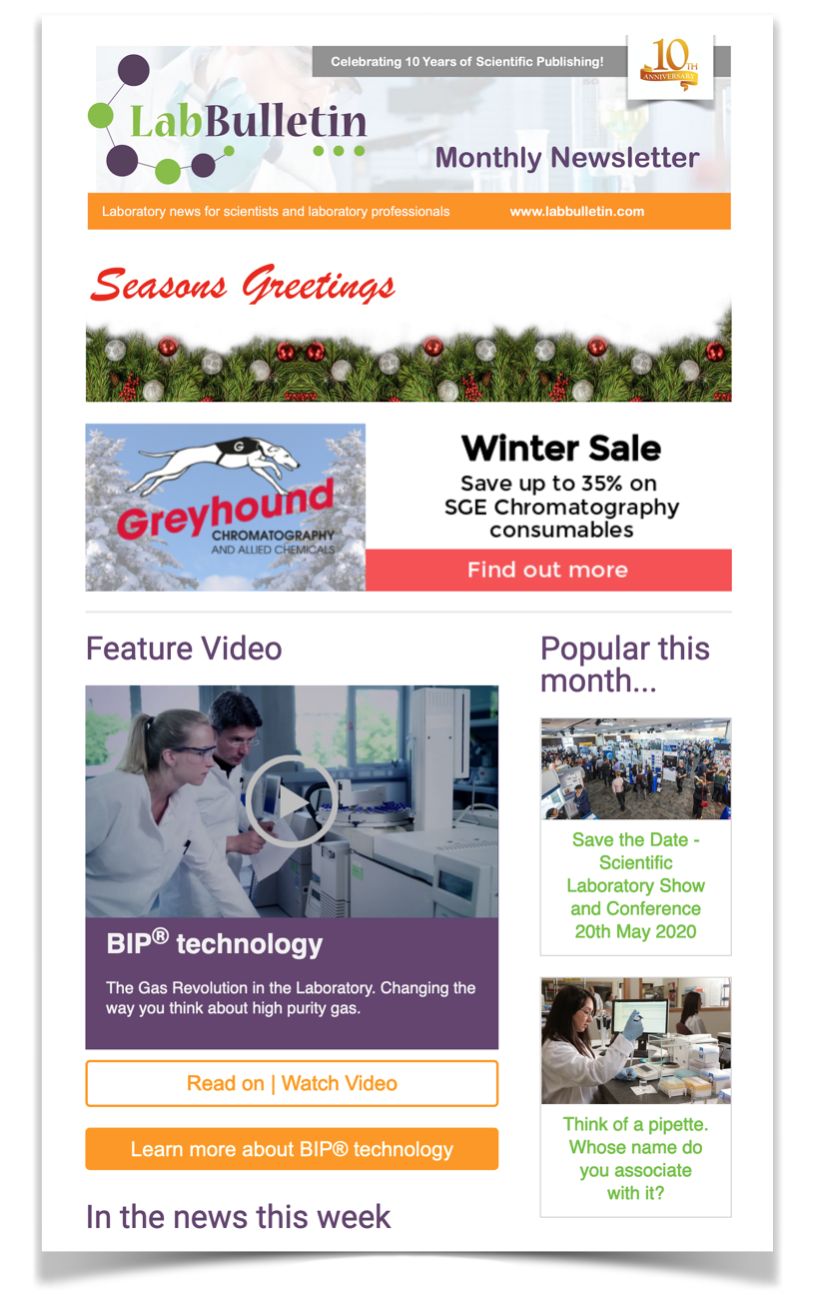 New Carousel 6 Plus improves the productivity of your chemistry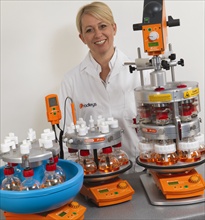 Radleys has announced a new and improved version of their popular Carousel 6 Reaction Station; the world's favourite parallel synthesiser.
The Carousel 6 Plus Reaction Station has been designed to provide chemists with an easy to use productivity tool that simultaneously heats and/or cools, stirs and refluxes up to 6 round bottom flasks from 5ml to 250ml under an inert atmosphere. The Carousel 6 Plus is ideal for all popular solution phase and solidphase syntheses.
The new streamline Carousel 6 Plus features chemically resistant, push on PTFE caps for rapid connection to the radial gas system, without the need for tubing. Plus the caps also feature a new quick-thread that simplifies the attachment of the caps to a wide range of glassware.
An expanded range of round bottom, glass reaction vessels now includes improved wide neck flasks, suitable for use with PTFE stirrer paddles, Azeotropic flasks, baffled flasks for improved mixing and an expanded range of plain and sidearm flasks, from 5ml to 250ml.
The new Carousel 6 Plus also delivers better flask-to-flask temperature uniformity and faster heating to 180ºC, both critical for effective parallel chemistry.
The Carousel 6 Plus can be further upgraded with the addition of the Tornado system to provide powerful, overhead mechanical stirring; ideal for viscous samples and for the dispersion of delicate solids in solution.
The Breeze and Storm heating/cooling modules combine with the Carousel 6 Plus and a suitable circulator to provide controlled heating/cooling from -65ºC to +200ºC. Ideal for crystallization studies and other applications requiring controlled temperature profiles.
For further information on the Carousel 6 Plus please contact Radleys on +44-1799-513320, email
sales@radleys.co.uk
.or visit
www.radleys.com