Members Login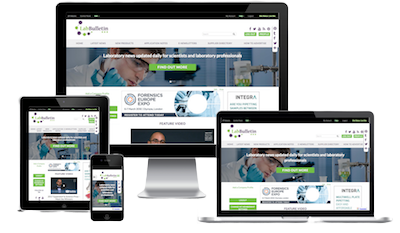 Monthly Newsletter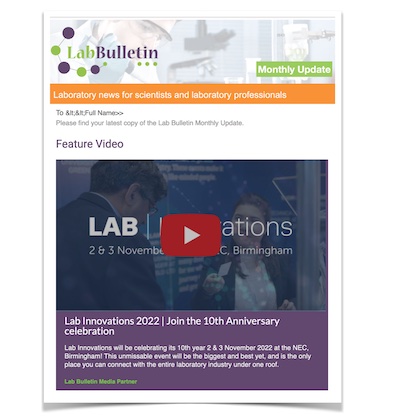 Special Offers and Promotions
Microscopy | Image Analysis
New Rainin PureSpeed Tips Enable You to Purify up to 12 Protein Samples in Just 15 Minutes!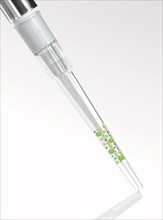 Purifying native and recombinant proteins can be a complex process. Why not try a more simple method? s have an affinity resin incorporated in the base of the pipette tip which captures, purifies and enriches the protein of interest by bidirectional flow of sample volume through the tip bed. PureSpeed
TM
tips produce the highest concentration of purified protein, which enables many options for downstream functional assays.
Unlike traditional methods, PureSpeed
TM
Protein Tips have a unique process that draws the sample repeatedly over a low dead volume, packed resin bed. This offers a controlled contact time with the resin and higher binding kinetics, an efficient wash step removes any contaminants to eliminate false positives. Finally the low volume elution step produces highly concentrated functional protein.
PureSpeed
TM
Protein Tips are designed for use with the LTS version of the E4
TM
XLS
TM
electronic pipette. The E4
TM
XLS
TM
has a dedicated PureSpeed
TM
mode that enables protein purification to be programmed and controlled in a semi-automated process, simplifying and enhancing the performance of the tip.
Arrange a trial in your lab or request a PureSpeed
TM
Brochure by visiting
www.anachem.co.uk/purespeed
for the chance to win an E4
TM
XLS
TM
Electronic Pipette.
Anachem Ltd., now a METTLER TOLEDO company, is the leading specialist supplier of liquid handling products, consumables and services to the laboratory community in the UK and Ireland. We have over forty years of technical expertise and innovation serving scientists in major pharmaceutical, industrial, university and research institutes.
Our Mission is to provide our customers with scientific laboratory supplies that improve the quality of their results, provide time and cost savings and increase efficiency. In addition we strive to source, develop and supply products that improve laboratory safety and ergonomics and minimise the impact on our environment.