Members Login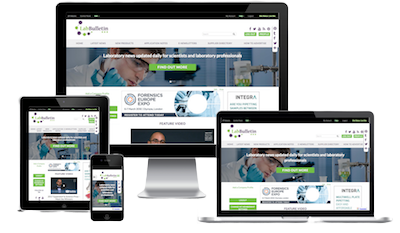 Monthly Newsletter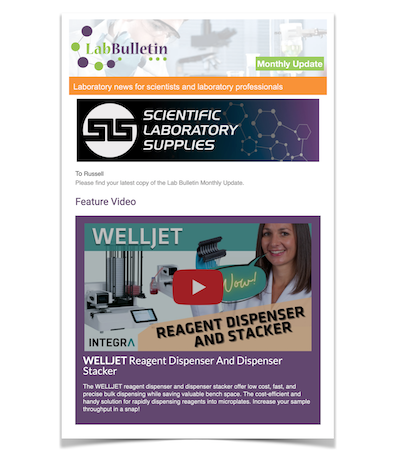 Special Offers and Promotions
Microscopy | Image Analysis
Liquidator Fills 96 Wells Quicker, Easier and with Unbeatable Accuracy and Reproducibility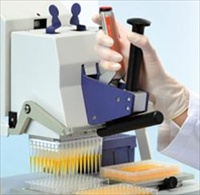 When highly reproducible and consistent results are necessary from plate to-plate and well-to-well, rely on the speed and accuracy of pipetting 96 wells at once. Now the RAININ Liquidator 96™ makes high throughput pipetting economical and easy. This manual 96 well pipetting system requires no programming, power supply or complicated robotics. It is fully portable with a small footprint for easy transfer between bench and laminar flow cabinet.
Liquidator 96 increases speed, efficiency, and accuracy when manually pipetting into 96- or 384-well plates. It offers significant improvements for a wide range of applications including ELISA, PCR, Sequencing and time sensitive assays.
Liquidator 96 is as simple to use as a standard manual pipette. Just load Liquidator LTS tips which have a unique cylindrical fit to dramatically reduce tip mounting and ejection forces. Aspirate your sample, the LTS LiteTouch system ensures absolutely consistent sample pickup across all 96 channels. Then just dispense - Liquidator 96 is faster than all other manual pipetting methods and even many robots, loading a 96-well plate in just seconds.
Liquidator 96 brings advanced efficiency to medium or high-throughput applications:
Plate and mother/daughter replications
Reformatting from 96- to 384 well and back
Washing and dilution steps
ELISA and other enzyme-based assays
Dispensing PCR buffers and preparing master mixes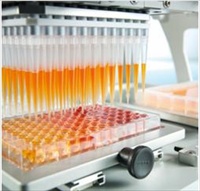 Results are consistently reliable and many methods are improved when using Liquidator 96. For example time critical assays such as ELISA can be perfectly timed as reactions in all wells can be started and stopped at precisely the same time. No more rushing or well-to-well variability. Plates are error free as all wells are filled precisely. Whatever the dial is set to is exactly what is picked up in the tip with no variability between channels. All wells are filled with exactly the same sample volume. Pipetting volatile liquids such as DMSO or methanol is difficult with a robot due to the mechanical delay between aspiration and dispense causing sample leakage. With Liquidator 96 the user is in control and delay is greatly reduced.
Watch the videos to see the Liquidator 96 in action: visit
http://www.anachem.co.uk/liquidator/videos
to see the introductory video plus detailed demonstrations of 96 well and 384 well plate filling.
Contact Anachem Ltd. for further information or to request a live demonstration of RAININ Liquidator 96 in your own laboratory. Call us on +44 (0) 1582 455135 or email
response@anachem.co.uk