Members Login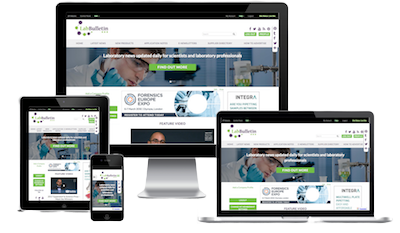 Special Offers and Promotions
Monthly Newsletter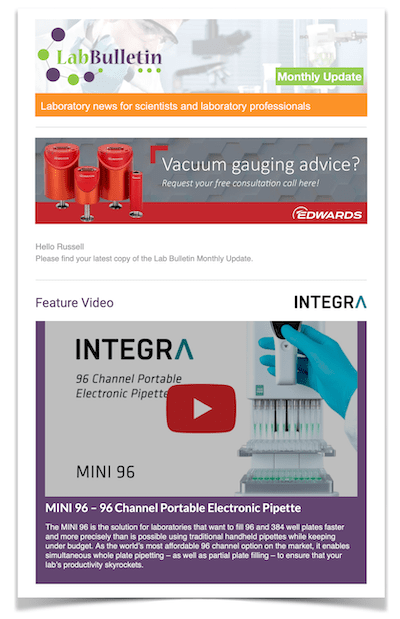 News Channels
Laboratory Products
Microscopy | Image Analysis
Orbital Shaker Helps Accelerate Protein Precipitation Sample Preparation

Porvair Sciences has announced an online video demonstrating its MicroShake™ orbital shaker and how it can be used to accelerate sample preparation when using the company's popular p3 protein precipitation plates.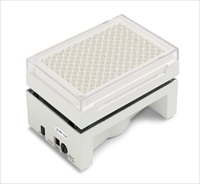 By simply placing a p3 plate on the MicroShake™ dedicated plate holder and agitating for less than 30 seconds - rapid and complete mixing of serum samples with acetonitrile is ensured. The MicroShake™ has been rigorously tested with p3 plates to ensure that no breakthrough of supernatant liquid can occur and has been shown to be the fastest way to ensure protein precipitation throughout the sample.

The MicroShake™ uses a 15 volt power supply and is fitted with a speed adjuster. This compact, reliable and quiet unit is similar in size to a standard format microplate and will fit on any bench, in any fume hood or even the deck of your liquid handler. For added peace of mind and to eliminate any risk of contamination, the p3 plates can be fitted with a re-usable silicone cap mat. A simple adjustment enables the MicroShake™ to be used with any standard footprint microplate.

The p3 plate is proven to eliminate the mess and complex sample preparation (no centrifuging, no vortexing) associated with traditional protein precipitation sample preparation techniques. Based on the industry standard Microlute™ design, the p3 plate enables 96 samples to be prepared simultaneously.

Established in 1992, Porvair Sciences Ltd. has developed internationally recognised expertise in microplate technology and manufacturing serving applications in Drug Discovery, Combinatorial Chemistry, Solid Phase Extraction, Protein Purification, High Throughput Screening, Environmental Analysis, Proteomics and Genomics. Porvair Sciences Ltd. is a wholly owned subsidiary of Porvair plc.
---
more about the MicroShake™ orbital shaker from Porvair Sciences
---