Members Login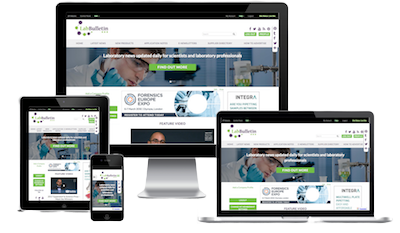 Monthly Newsletter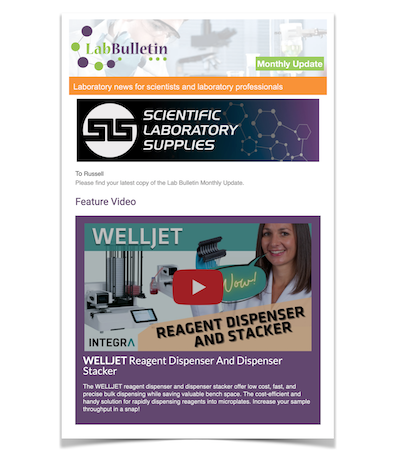 Special Offers and Promotions
Microscopy | Image Analysis
Past Glories and Future Potential for MediCity laboratories
publication date:
Apr 25, 2014
|
MediCity is opening over 3,000 sq ft of newly-refurbished world-class laboratory space to companies aspiring to create the next generation of healthcare and Over The Counter(OTC) products.
MediCity tenants can also hire technical equipment at BioCity Nottingham to the east of the city centre. This includes the Bruker 400 MHZ NMR system, mass spectrometers, HP Liquid Chromatography system, Gas Chromatography system, centrifuges and freezers.
Situated within the Nottingham Enterprise Zone, the laboratories in MediCity, located in the historic D6 building on the Boots site, were once focussed on the development of well-known brands such as Strepsil. D6, previously also known as the 'Drys' factory, manufactured, stored and dispatched pills, tablets, pastilles, powders, toilet requisites and other dry products.
Interest in the new MediCity laboratories has already come from companies engaged in drug development, chewable vitamins and therapeutic cream applications.
Contract product development organisation, Co-Formulate Ltd occupies processing facilities along with office and laboratory space at MediCity. This enables Co-Formulate Ltd. to further expand its services in product development, analytical services and CMC regulatory affairs to support clients across the pharmaceutical, OTC healthcare, medical device and cosmetics industries. The highly-skilled team require the MediCity laboratory space for the growth in analytical services, small scale production and stability testing.
This move marks the return of Huw Jones, Director of Co-Formulate Ltd. to the laboratories he helped design in 1996 as an employee of the former Boots Healthcare International. Huw, said: "Since I left the company and founded Co-Formulate with fellow Director, Nazim Kanji, we have built a client base of leading pharmaceutical and consumer healthcare companies. We are ready to expand and MediCity is the ideal location for us. We can also tap into the MediCity business support and will be looking into the various financial schemes open to Nottingham life science companies."
David Browning, Director of MediCity, says: "Companies like Co-Formulate are looking for competitively-priced laboratories and offices so this is the ideal base to start and grow a venture, including those which might have very particular needs. Not only do they benefit from Enterprise Zone rate relief but also become part of a growing centre of excellence in health, beauty and wellness innovation."
Ged O'Shea, Director of Product Development at Boots, says: "We anticipate that MediCity will create opportunities for Boots UK to work with new partners and it is really encouraging to see the growth in interest in MediCity and the new tenants in the D6 building."
---
About MediCity
MediCity is a collaboration between Boots, a member of Alliance Boots, and BioCity, the UK's leading life sciences incubation business. MediCity provides a stimulating and supportive business development environment for innovators in consumer healthcare, medical technology, diagnostics, and beauty products.
MediCity is based within the Nottingham Enterprise Zone on the Boots site in Beeston. Businesses housed at MediCity will benefit from BioCity's experience of growing successful businesses in specialised incubator environments and Alliance Boots expertise in the global healthcare market.
MediCity offers the ideal environment for both start-up and established companies to grow and achieve success. Businesses benefit from BioCity's proven track record in developing the right ecosystem for companies in the sector to thrive, and from the innovation and product development knowledge of Alliance Boots.
Hot desks and "pods" provide the ideal working environment for individuals or small teams at the very early stages of developing a business idea. MediCity provides laboratory and office facilities on a flexible basis, access to high-end equipment, shared services, training, business support and access to investment.
MediCity provides a venue for conferences and events of eventually up to 1,000 delegates focused on health, beauty and wellness.
Support for the early stage businesses based at MediCity is part-funded by the European Regional Development Fund.
---
---