Members Login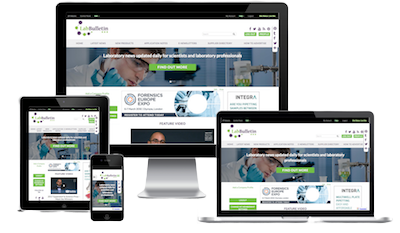 Monthly Newsletter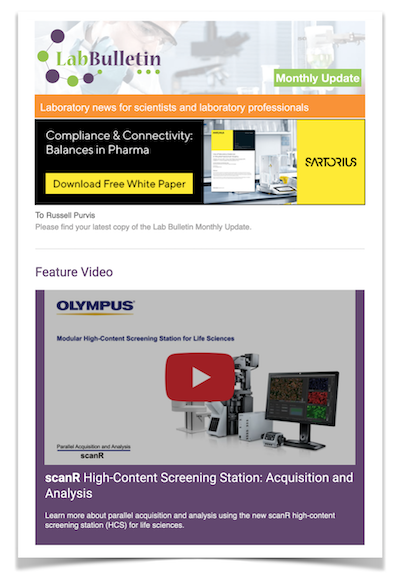 Special Offers and Promotions
Microscopy | Image Analysis
XCAM is UK's "Most Innovative" Life Science Company
publication date:
Mar 20, 2012
|
author/source:
Integra Communications Ltd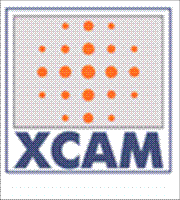 XCAM Ltd has been named winner of the national Innovation Award at the Medilink UK Healthcare Business Awards 2012, held in Cardiff on the 13
th
March. The UK Awards are recognised as the top business awards in the national Life Sciences sector and the Innovation Award marks out XCAM as the leading innovator in the sector over the past year.
Surprisingly XCAM didn't start life in the field of biological research but was a spin-out from the world class X-ray Astronomy group at the University of Leicester. Now, however, the expertise that XCAM has developed from X-ray Astronomy allows it to provide vital customised camera equipment to some of the most advanced life science research in the world, which gives much clearer images of atomic-level structures such as viruses and proteins. Such detailed imagery is generating a greater worldwide knowledge of how potentially deadly viruses might be understood and managed.
The company is based near Northampton, and specialises in the design and manufacture of advanced camera systems which use charge-coupled device technology (CCD).The skills that XCAM has developed from X-ray astronomy have proved useful in a range of applications but the potential life sciences applications are wide ranging.
XCAM CEO Karen Holland says, "Whilst we began many years ago as a small company selling just a sensor controller, we began to recognise that our expertise, gained through working on varied interesting projects could be applied commercially to bioscience research. We researched the opportunities and decided to take the bioscience development further, a decision that has lead to this award. The greatest accolade is always to be recognised by your peers for what you do. Winning the Innovation prize at these national awards, which are held in high regard across the Life Sciences industry, means that the work we are doing is recognised within the industry as being at the leading technological edge in our field. Our cameras are being used in major areas of new life science research. For instance, we have supplied cameras to the XFEL (X-ray free electron lasers) experiment at Deutsches Elektronen Synchrotron (DESY) in Germany where they were used to take world-leading images of the giant Mimivirus, and we were involved in developing the specification for a unique detector that is now used at the Japanese XFEL facility at SPring-8 for similar applications. Better understanding of the Mimivirus structure will result in a leap forward in the development of future antivirus products and subsequent healthcare."
Darren Clark, Medilink East Midlands CEO, travelled with XCAM Ltd to the awards, hosting a party of finalists from the East Midlands, as part of the iNet initiative, a project part financed by European Regional Development Fund. Applauding XCAM's success, he says, "XCAM is contributing to world-class research which promises to provide vital structural information about the microbial world that goes unseen most of the time. This is a superb example of how technology developed for one application, in this case space exploration, can bring huge benefits in a completely different field of science. The fact that such sophisticated innovation is taking place in the East Midlands is further evidence of the strong life sciences cluster in this region which we are seeking to encourage and develop. We are delighted that XCAM has won this national award, as the company has been an active member of our Medilink network during its development, drawing extensively on the advice, information and training that is available."
Medilink East Midlands

Medilink East Midlands is the life science industry association for the East Midlands whose aim is to help healthcare and bioscience companies establish, develop and grow. Medilink's highly knowledgeable team is a proven and trusted source of expert assistance and provides a range of specialist support services to its network of over 4000 contacts. www.medilinkem.com
The Healthcare and Bioscience iNet is an initiative, delivered by Medilink East Midlands, that helps people in the sector in the East Midlands to develop new technologies, processes, products and services in order to build a healthy economy. The iNet, which is part-financed by the European Regional Development Fund (ERDF), brings together businesses, colleges, universities, public sector representatives and individuals with a shared interest in a market or the technology that underpins it. A key aim of iNet is to provide a sector-specific focus that enables organisations to exchange knowledge and form collaborations to exploit new ideas. Medilink East Midlands is based at BioCity in Nottingham, a renowned life science industry centre of excellence, but it covers the whole region.
About ERDF nationally The ERDF Programme aims to strengthen economic and social cohesion in the European Union by supporting regional economic development. The ERDF objectives for England are:
Promoting innovation and knowledge transfer
Stimulating enterprise and supporting successful business
Ensuring sustainable development, production and consumption
Building sustainable communities
Improving accessibility and connectivity (for Cornwall and the Isles of Scilly only - as part of their Convergence Programme).
A Programme Monitoring Committee monitors and oversees programme implementation in each region.
About XCAM
XCAM is a high-growth SME based in Northampton which was formed in 1995 as a spin-out from Leicester University's Space Research activity. XCAM has grown by more than 70% a year for the last 4 consecutive years with over 90% of its sales being exports. Working at the "top end" of the scientific imaging market, it provides bespoke, tailored imaging systems detecting optical, X-ray and extreme ultra-violet light. It has won several regional grants, some of which were targeted at the development of a new life sciences imaging technique in collaboration with Surrey and Northampton universities. With a reputation for delivery of new imaging solutions for demanding applications, the company has developed a number of high-profile customers including Space Agencies and large national laboratories overseas, as well as an increasing number of industrial customers.
Further information can be found on www.xcam.co.uk or by contacting the company
About the Medilink UK Healthcare Business Awards 2012
The Medilink UK awards celebrate the best of UK Life Sciences and acknowledge the achievements of its innovators. The awards span five categories, all of which demonstrate the continued innovation, diversification and sustainability of UK Life Sciences.
Start up Award
Innovation Award
Outstanding Achievement Award
Partnership with the NHS Award
Export Achievement Award
The 2012 awards were sponsored by Eversheds and held at the iconic Wales Millennium Centre in Cardiff. The Innovation Award was sponsored by the HealthTech and Medicines Knowledge Transfer Network.