Members Login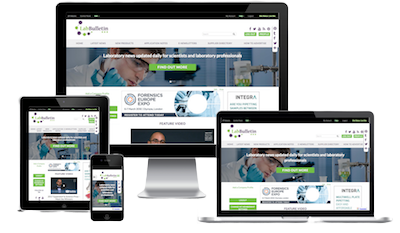 Monthly Newsletter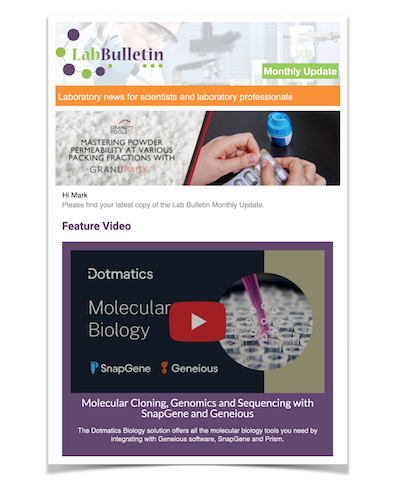 Special Offers and Promotions
Microscopy | Image Analysis
IT Solutions and Laboratory Automation
Porex Corporation Introduces POREX BioDesign Glass Fiber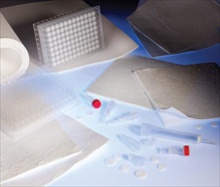 Porex Corporation ("Porex"), a proven market leader in porous media solutions for the healthcare, industrial and consumer markets, has launched an innovative line of glass fiber designed to deliver precision, accuracy and reliability when used in the most challenging filtration, separation, extraction and purification procedures. Manufactured in various particle retention sizes and thicknesses, Porex BioDesign Glass Fiber helps prevent premature clogging and compromising flow rates when processing large volumes and challenging solutions. It can be used in a wide array of life science and diagnostic applications including spin columns, assay plates, purification kits and IVD sample wicks, absorbent pads and conjugate release.
"Porex is committed to developing innovative solutions that meet the needs of our healthcare and life science customers," said William Midgette, President and Chief Executive Officer of Porex. "Our BioDesign Glass Fiber is just one of the many products that demonstrate our commitment to delivering high quality products that provide our customers with the peace of mind they deserve."
In addition to being binder-free, Porex BioDesign Glass Fiber offers advanced features and functionality, including:
Borosilicate Glass Fiber Membrane
Borosilicate Glass Fiber Composite with Porous Membrane
Hydrophilic
Fast Flow Rates
High Loading Capacity
Wide Thermal Tolerance
Easily Compressible
Large Surface Area for Optimized Retention Capacity
Excellent Wet Strength for Membrane Handling and Integrity

About Porex Corporation
Founded in 1961 and based in Fairburn, GA, Porex is a pioneer and global leader in the development and manufacturing of sintered porous plastic products. The company primarily serves the healthcare and bioscience end markets, and also supports high-performance applications in the consumer and industrial sectors. Porex products serve filtration, venting, wicking, and diffusing functions in applications such as blood filters, catheter vents, specialty filters and consumable diagnostic tests.
Porex is widely recognized for its materials science expertise and proprietary designs which serve over 1,300 customers across more than 65 countries via operations in North America, Europe and Asia. Constant innovation, outstanding technological resources, commitment to quality and dedication to customer service distinguish Porex products as the standard of performance.
For more information about Porex Corporation, visit
www.porex.com
.