Members Login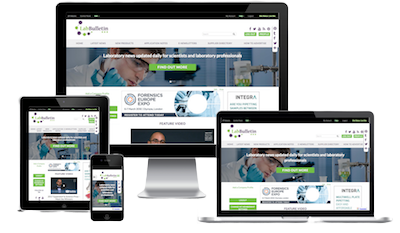 Monthly Newsletter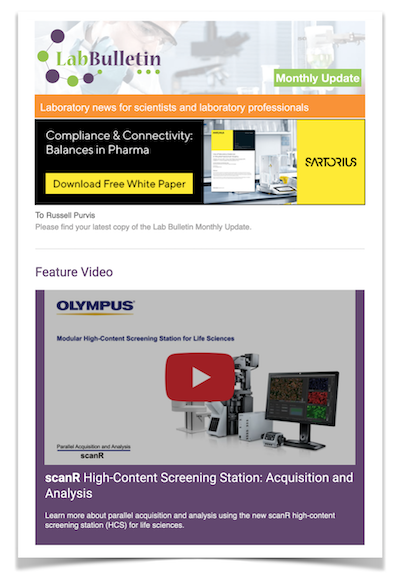 Special Offers and Promotions
Microscopy | Image Analysis
Symyx Announces Collaborative Partnership with Royal Society of Chemistry
Symyx Technologies, Inc. and the Royal Society of Chemistry (RSC) have announced the launch of a collaborative partnership designed to enhance the usability and accessibility of public scientific databases.The first joint project links related chemical structures between two information sources, ChemSpider (from RSC) and DiscoveryGate (from Symyx), enabling scientists to quickly retrieve more complete and comprehensive information.

ChemSpider is a free-access chemistry search engine that aggregates and indexes chemical structures and their associated information into a single searchable repository. DiscoveryGate provides online access to chemical sourcing, organic synthesis and reaction planning, metabolism, toxicity and pharmacological information, integrating information based on the occurrence of common chemical structures. Interlinking the two products will enable scientists to browse chemical information on ChemSpider while simultaneously searching synthetic reactions, bioavailability information and up-to-date compound availability information from over 860 suppliers on DiscoveryGate.

"We are excited to be partnering with a well-respected chemistry publisher such as the Royal Society of Chemistry," said Trevor Heritage, president of Symyx's software business unit. "Combining Symyx's strength in reaction chemistry software and information databases with the RSC's publishing experience in synthetic chemistry will enrich existing information sources and accelerate scientists' access to relevant information."

Antony Williams, vice president of strategic development for ChemSpider, said "ChemSpider is the premier chemistry portal for scientists looking to access public data and the fastest chemical structure searches available online. Through this collaboration, Symyx's DiscoveryGate database will help to strengthen and support ChemSpider's chemistry offering and add value to researchers across the globe."

Previous collaborations between Symyx and the RSC include the development of the ChemMobi chemistry application, which has become one of the most popular smart phone applications for every chemist and chemistry student.

Symyx Technologies, Inc. enables companies in life sciences, chemicals and energy, and consumer and industrial products to transform scientific R&D and achieve extraordinary breakthroughs in productivity and return on investment. Symyx scientific information management enables scientists to design, execute, analyse, and report experimental results faster, more easily, and less expensively. Symyx microscale, parallel experimentation enables a single scientist to rapidly explore a broad experimental space and develop comprehensive data sets in days - not weeks or months.

The Royal Society of Chemistry (RSC) is the largest professional body in Europe for advancing the chemical sciences and can trace its origins back to the establishment of The Chemical Society in 1841, in Burlington House, UK. In accordance with its first Royal Charter, granted in 1848, the RSC continues to pursue the aims of the advancement of chemistry as a science, the dissemination of chemical knowledge, and the development of chemical applications. The key role that the chemical sciences will play in the search for solutions to challenges which face humanity in the 21st Century, from finding cures for diseases to building a sustainable environment makes the need for such an advocate of beneficial scientific progress as strong as ever. Over a century and a half on from its beginnings, the RSC has a global membership of over 46,000 and is actively involved in the spheres of education, qualifications and professional conduct. It runs conferences and meetings for chemical scientists, industrialists and policy makers, at both national and local level. It is a major publisher of scientific books and journals, the majority of which are held in the Library and Information Centre. In all its work, the RSC is objective and impartial, and it is recognised throughout the world as an authoritative voice of chemistry and chemists.