Members Login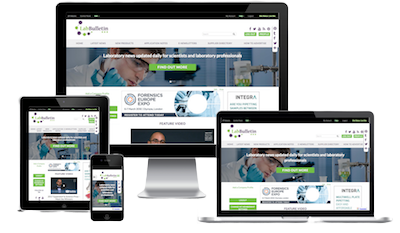 Monthly Newsletter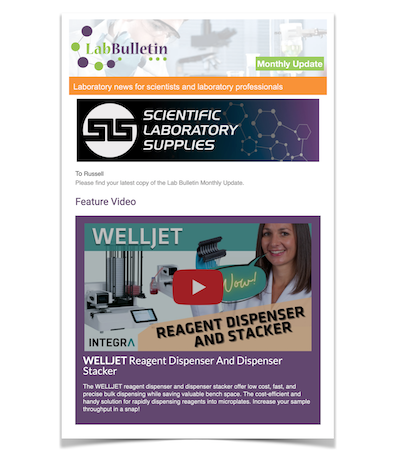 Special Offers and Promotions
Microscopy | Image Analysis
University of Leicester Seeks to Drive Biomedical Innovation at First UK Life Sciences Opportunity Zone
publication date:
Apr 12, 2017
|
author/source:
University of Leicester
Charnwood Campus and University of Leicester to inspire discovery, encourage collaboration and accelerate business growth for the Med-Tech and Biopharma community

Together with the site owners, Charnwood Campus, and the Leicester and Leicestershire Enterprise Partnership, the University of Leicester is seeking to establish a new Innovation Centre at the UK's first ever Life Sciences Opportunity Zone in Charnwood, near Loughborough, to accelerate business growth for the Med-Tech and Biopharma community.
The envisaged Innovation Centre would foster collaboration between businesses and academics to develop diagnostics and therapeutic interventions for our ethnically diverse population. This will build on local and regional strengths in precision medicine and clinical trials as well as in Drug development, trauma rehabilitation, assisted living and wearable technologies. The Centre would create a "safe space" for new business spin outs and start ups and provide space for a training hub on the site to support the interchange between business and research and catalyse knowledge transfer activities.
Global companies 3M and Almac and Medilink EM are committed to offering opportunities to SMEs for additional training and mentoring to aid in their growth process.
The Innovation Centre is planned to be established in one of the existing high-quality laboratory buildings with co-located office space to create small scale, flexible space perfect for business start-up and growth.
Professor Paul Boyle, President & Vice-Chancellor of the University of Leicester, said: "It's great to hear that the government is again backing Leicester and Leicestershire's success by backing our world-class research and development clusters. From the life sciences to R&D supporting investment in energy, space and satellite technologies, Leicester and Leicestershire is emerging at the forefront of UK research.
"The Life Sciences Opportunity Zone project will provide a fantastic opportunity for the University of Leicester to work with our private sector, partners in the life sciences as well as the local NHS Trust, to develop new diagnostics and therapies and translate these into better health in the Midlands and beyond."
Gosia Khrais, Commercial and Marketing Director at Charnwood Campus, said: "We have been working tirelessly on developing Charnwood Campus into a thriving and successful centre of excellence. Leicester and Leicestershire Enterprise Partnership, our local council, University of Leicester and other partners including 3M and Almac were instrumental in bringing the bid for LSOZ to fruition. This designation further confirms site-readiness for business. The news comes just a few weeks after the government's announcement that we were awarded the EZ status and a few days after the confirmation that 3M will relocate to our excellent facilities. We could not dream of a more promising start of the year and look forward to the positive impact this will have on local businesses and the residents."
Professor Iain Gillespie, Pro-Vice-Chancellor for Research & Enterprise, said: "The announcement of the Life Sciences Opportunity Zone and funding for improved access to it is of huge importance to the regional economy. It will attract major companies to the zone – and the University of Leicester has been fundamentally instrumental with the LLEP in making this happen. Our involvement in the Midlands Engine Science and Innovation Audit, in leading the LSOZ bid technical working group and in leading follow-up discussions with the Office for Life Sciences (OLS) on what the status means and what implementation means has been crucial."
The Rt. Hon. Nicky Morgan, Member of Parliament for Loughborough, said: "I am delighted that Loughborough's Charnwood Campus is to be the UK's first Life Science Opportunity Zone. The UK Government has made it clear that Life Sciences is a priority sector for our economy and it is great news for everyone locally that Charnwood Campus is to lead the way in building our capacity in this sector. This news shows Loughborough is a key component of the Midlands Engine."
Simon Holmes, country business leader, Health Care Markets, 3M, added: "As a science-based technology company and a member of the taskforce advocating the LSOZ designation, 3M is delighted to hear of the site's success. As a future occupant of Charnwood Campus, we look forward to being at the centre of the development of this valuable asset on both a local and global stage."
Graeme McBurney, President and Managing Director, Almac Pharma Services, commented: "As anchor tenants on the Charnwood Campus site, we are delighted to learn of the UK's first Life Sciences Opportunity Zone (LSOZ) designation being awarded here. Coming on the back of the recent Enterprise Zone (EZ) announcement, this is a clear endorsement for the outstanding work of the Campus and those organisations which inhabit it. As well as committing a significant financial investment and creating new, high-value jobs, we have been actively involved in both the LSOZ Taskforce and the work leading up to the EZ submission and so would like to pay tribute to all the partner organisations, and individuals, who have contributed to the process. Almac looks forward to continuing to play an important role in now maximising the benefit of the new designations for both the site and the local area."
Professor Philip Baker, Pro-Vice-Chancellor and Head of the College of Medicine, Biological Sciences and Psychology, said: "From cancer to cardiovascular disease, and from drug discovery to diabetes, our researchers are generating world-leading discoveries. The Life Sciences development at the Charnwood campus will greatly strengthen our partnerships with industry, and will accelerate the translation of these exciting scientific discoveries to create commercial benefit, and to advance patient care."
Professor Alison Goodall, Deputy Head of College of Medicine, Biological Sciences and Psychology from the University of Leicester, who led the LSOZ bid writing team, said: "This offers a truly exciting opportunity to further develop the strong Life Sciences sector in the Midlands. The designation of Charnwood Campus as a Life Sciences Opportunity Zone will provide a site that will not only support and grow the University's existing Life Sciences partners but provide an incubator for new start-up companies. This will support inward investment, growth of local industry and provide greater employment opportunities for the expert workforce produced in Leicestershire.
"This development offers an opportunity to enhance training for our students who would be able to interact with commercial companies in the Life Sciences sector through training on site and industrial placements, as well as offering employment opportunities for our graduates in the future."
Background
The UK has one of the strongest, most dynamic and globally competitive Life Science industries in the world, contributing not only to prosperity but also to improved healthcare for all. In response to a challenge from George Freeman, then Parliamentary Under-Secretary of State for Life Sciences, the Leicester and Leicestershire Enterprise Partnership (LLEP), brought together a partnership of industry, academia and government which set out a vision to make Charnwood Campus into 'the first UK's Life Sciences Opportunity Zone.' This was also endorsed this week by government. The endorsement is included within the launch of the Midlands Engine Industrial strategy, which was launched at the Midlands Engine Trade Summit.
Charnwood Campus is a cutting edge science, technology and enterprise park that offers world-class second to none flexible laboratories, specialist manufacturing facilities and small and large office space. A wide range of amenities, technical and clinical resources meet the diverse needs of businesses from a variety of sectors. Set in 70 acres of landscaped grounds –Charnwood Campus is a biopharmaceutical site vacated by a pharmaceutical company several years ago. The park combines nature with modern facilities to create the ideal conditions for innovation partnership opportunities.
Opportunities at Charnwood Campus include:
Greater collaborative life sciences and innovations
Create eco-system to foster talent and linkages with companies
Attract new life science investment and companies as well as create growth space for small and start-up companies in med-tech and life sciences
Increase employment in life sciences in the region and attract and retain highly skilled graduates and apprentices
A key driver for the development of the site is Research excellence in the area.
---
more about university of leicester
---