Members Login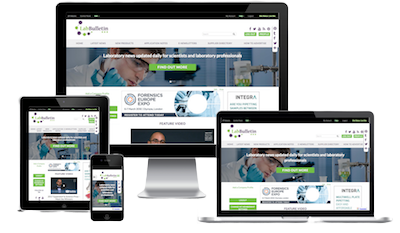 Monthly Newsletter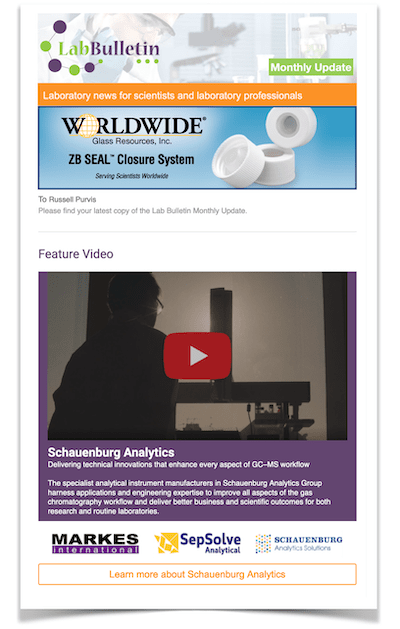 Special Offers and Promotions
Microscopy | Image Analysis
University of Leicester Researcher Awarded Grant to Explore the International Impact of Attempts to Change how Antibiotics are Prescribed
publication date:
Jan 30, 2017
|
author/source:
University of Leicester
Dr Carolyn Tarrant receives Research Councils grant to study antimicrobial resistance

A researcher from the University of Leicester has been awarded a prestigious Research Councils grant to study antimicrobial resistance (AMR) from a new perspective.
Dr Carolyn Tarrant, Associate Professor and co-lead of the SAPPHIRE research group at the University of Leicester is the recipient of a £250,000 award from the Research Councils' Tackling AMR initiative, which will fund a two year collaborative project between researchers and clinicians, commencing in January 2017.
The project will explore attitudes to prescribing antibiotics in England, Sri Lanka, and South Africa and study the impact of local and national context on various attempts to change the ways antibiotics are prescribed.
Dr Carolyn Tarrant said: "The project is an exciting opportunity to apply established social sciences theories and modelling approaches to a problem that has global significance. Along with my colleagues in Leicester I am delighted to have the opportunity to work with colleagues in lower income countries and contribute to capacity building in research overseas."
Modern medicine depends utterly on effective antibiotics for the treatment and prevention of infection, but this use of antibiotics simultaneously drives the emergence and spread of antibiotic resistance.
The global spread of resistance seems inevitable, with potentially devastating consequences for humanity.
An important aspect of this problem is the tension between doctors' responsibilities to individual patients, and their duty to society to reduce the risk of anti-microbial resistance by avoiding over-prescribing.
Antibiotic prescribing is a classic case of a 'social dilemma' in which the good of individuals can be in tension with the good of society.
This project will use psychological theories of social dilemmas to investigate how prescribing decisions are shaped by this tension, and by external pressures, incentives and restrictions, in different cultural contexts.
The study will help in designing ways to address and prevent this rising problem.
The work, funded by the Research Councils grant, will enable the development of international partnerships and academic collaborations. It has the potential to provide a stepping stone for similar research in lower income developing countries where more extensive work modelling the impact of context on antibiotic decision-making would be of value.
Dr David Jenkins, Consultant Medical Microbiologist, Deputy Director of Infection Prevention and Control at University Hospitals of Leicester, and co-investigator on the project stated: "This project aims to answer one of the most urgent questions of modern medicine – why do doctors prescribe antibiotics? The obvious answer is to treat serious bacterial infections but we know that antibiotics are often prescribed for patients who are not infected or have an infection that will resolve without antibiotics.
"Every single dose of antibiotic drives the emergence of resistance, so clinicians need to ensure that every prescription is warranted. Antibiotic efficacy is a scarce resource that, at best, is only partially renewable. We can't afford to squander this class of life-saving drugs by inappropriate prescribing.
"So, by exploring the factors that lead doctors to give antibiotics to patients who may not need them, we hope to be able to counter profligate use and preserve antibiotics for future generations. The Research Councils acted imaginatively by funding research in this area. I'm tremendously grateful to them for granting us this award and giving us the opportunity to contribute to this important challenge."
Professor Andrew Colman, from the Department of Neuroscience, Psychology and Behaviour and one of the research collaborators, said: "What a timely and interesting project this is! I'm very glad to be involved in it, and I feel sure something useful will come of it, given the range of disciplines, research techniques, and skills we are bringing to bear on the problem."
The project is a collaboration with colleagues from the School of Psychology and Department of Sociology, Professor Andrew Colman and Dr Edmund Chattoe-Brown, and Dr David Jenkins, Consultant in Medical Microbiology and Deputy Director of Infection Prevention and Control, at University Hospitals Leicester. Dr Nelun Perera, Consultant in Medical Microbiology University Hospitals Leicester, will lead the project's work in Sri Lanka, and Emeritus Professor Shaheen Mehtar, retired Head of the Unit for Infection Prevention Control at Tygerberg Hospital and Stellenbosch University and current chair of the Infection Control Africa Network (ICAN), will lead the South African work.
---
more about university of leicester
---