Members Login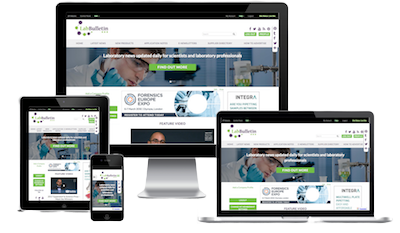 Monthly Newsletter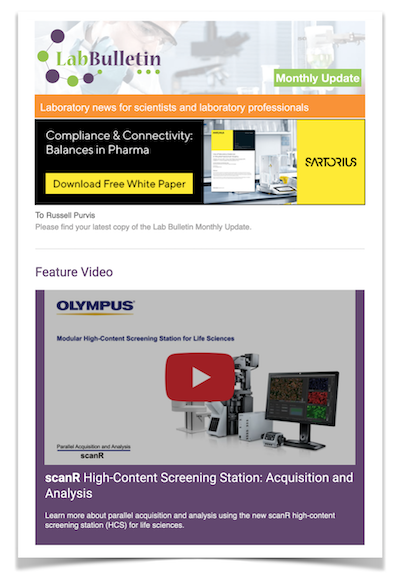 Special Offers and Promotions
Microscopy | Image Analysis
University of Leicester Researchers and GSK Collaborate to Discover new Cancer Treatments
publication date:
Aug 19, 2016
|
author/source:
University of Leicester
Project will help to develop novel medicines to treat aggressive forms of blood cancer

A collaboration between the University of Leicester and global pharmaceutical company GlaxoSmithKline (GSK) has been established to discover and develop novel medicines to treat aggressive forms of blood cancer.
High grade non-Hodgkin's lymphoma is one of the most common forms of blood cancer, with more than 5,000 new cases reported each year in the UK. Professor Simon Wagner, from the Department of Cancer Studies, who is leading the project on behalf of the University of Leicester, said: "Currently these patients are treated with combination chemotherapy, but the 5-year survival rate of between 50 and 60 per cent shows that there is a long way to go before we can adequately manage these diseases. Amongst high risk patient groups, particularly the elderly, outcomes are even worse partly because this population has a lower tolerance to the bone marrow toxicity associated with existing treatments. We see an urgent unmet need for new treatments that can attack the cancer, without causing this significant damage to the bone marrow."
The new project is part of GSK's Discovery Partnerships with Academia (DPAc) initiative, which brings together the insight and creativity of world-leading academics with the drug discovery expertise of GSK to create new medicines and bring them to the clinic.
The aim of the new project is to discover and develop new molecules that can make a clinical impact in the treatment of patients with high grade non-Hodgkin's lymphoma.
Professor Wagner, who is also a Consultant in Haemato-Oncology at Leicester Royal Infirmary, continued: "One of the major challenges in developing drugs to treat these diseases is the complexity of the protein targets, which makes it difficult to predict the way that potential drug molecules may act against the cancer cells. For some years now, I have been working with Professor John Schwabe at the Leicester Institute for Structural & Chemical Biology to understand the proteins that drive this disease. We are now able to interrogate these proteins at a molecular level and it is these new insights that will enable us to tackle the problem from a fresh angle."
The new collaboration builds upon a previous GSK Discovery Fast Track Challenge project, which was awarded to Professor Wagner in December 2014 and was amongst the first projects of its type to launch in Europe.
Professor Andrew Tobin from the University of Leicester Department of Molecular and Cell Biology and Director of the Leicester Drug Discovery and Diagnostics Centre which has supported the work to date said: "The continued recognition and new investment from GSK illustrates the strength of the drug discovery team at Leicester. By bringing together our cancer and structural biology specialists with the scale and experience of GSK we have been able to launch a full scale drug discovery programme from the University of Leicester aimed at delivering new treatments for a devastating cancer."
Under the terms of the new agreement, the University will receive success-based financial support from GSK upon the achievement of key milestones, as well as an upfront payment and royalties on sales from any product that is successfully commercialised out of the collaboration.
Dr James Lapworth, from the University's Commercialisation Office, said: "We are delighted to be making this announcement today. The new collaboration with GSK is a great opportunity to match Leicester's clinical and academic strengths in oncology with one of the biggest drug discovery capabilities in the world. We are all anxious to see the results of this work, in the hope that we can bring forward promising new drugs to treat these aggressive diseases."
Dr Duncan Holmes, European Head of Discovery Partnerships with Academia at GSK said: "The DPAc approach allows everyone to play to their strengths. We are excited to be working in such an integrated collaborative way with Professor Wagner and the team at Leicester, combining his biological and oncology clinical insight with GSK's discovery and development expertise."
---
more about university of leicester
---