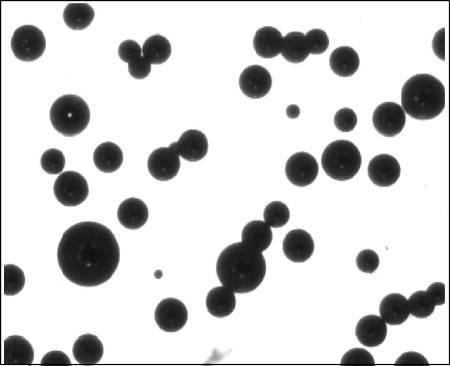 Hall 6/6-383; Powtech 2010; Nürnberg, Germany (27-29 April 2010)
At Powtech 2010 Whitehouse Scientific will exhibit the company's new opaque standards for particle size analysis. Managing director Dr Graham Rideal will also present a lecture as part of the World Congress on Particle Technology (WPCT6), a scientific congress which this year takes place alongside Powtech. He will focus on the latest trends in particle size standards, from sub-micron multimodal standards to Image Analysis standards up to 2 mm in size.
Whitehouse Scientific's new silver-coated opaque standard covers the size range from 19 to 190 microns. It has been the subject of a recent round-robin exercise involving examination by leading particle sizing laboratories and instrument manufacturers. Importantly, the new standard has been analysed within the Quality Audit Scheme of independent company LGC Standards, and has produced the best ever repeatabilities seen by laser diffraction analysers.
For more details visit the Whitehouse Scientific stand at Powtech or go to
www.whitehousescientific.com